PLU alumna earns Montana teacher of the year recognition, receives Presidential Award for Excellence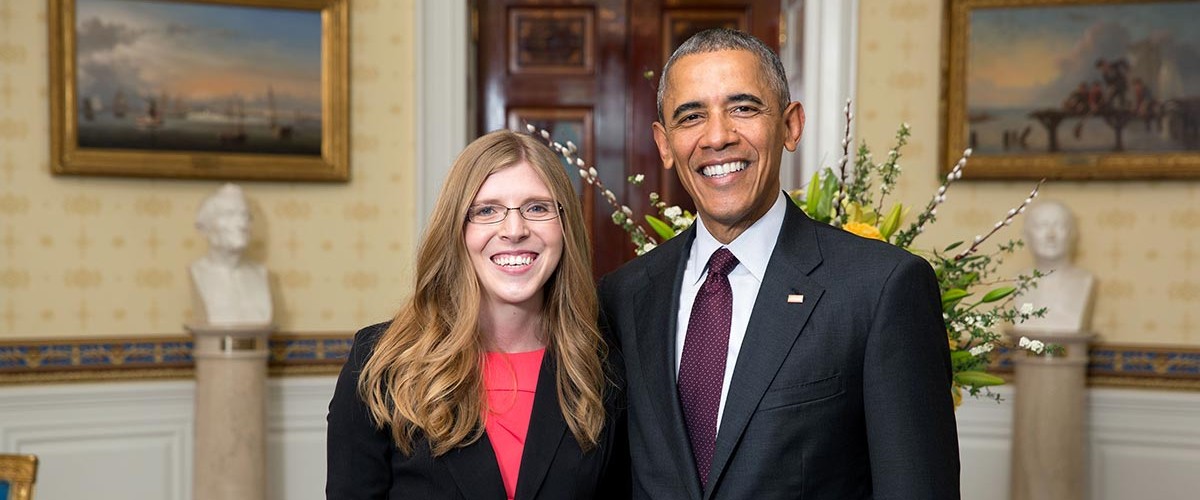 December 15, 2016
By Zach Powers '10
PLU Marketing & Communication
TACOMA, WASH. (Dec. 15, 2016) Pacific Lutheran University alumna Jessica Anderson '07 is passionate about education, geosciences and technology, and has combined all three to become an award-winning educator. In 2016, Anderson was named the Montana Teacher of the Year and received a Presidential Award for Excellence in Math and Science Teaching.
Anderson, who majored in elementary education at PLU and later earned a Master of Science in Education from Montana State University, says her vocation is grounded in her desire to integrate technology and teaching. "I've always been intrigued by technology and how it can make learning, teaching and workflow more efficient, personalized and meaningful," she says.
What did it mean to you to be recognized as Montana's Teacher of the Year and just months later to receive a Presidential Award for Excellence in Math and Science Teaching?
Being named the 2016 Montana Teacher of the Year and receiving the PAEMST award were the highlights of my 2015 and 2016 school years. When I first started teaching, I had the goal of being named Montana Teacher of the Year. The goal wasn't to gain recognition, but to be a really great teacher. To me, past Montana Teachers of the Year represented a category of excellence that every teacher should try to work toward. These awards are a demonstration of the hard work and effort I've put into my teaching practice, efforts to transform learning for my students.
How will you remember the experience of being honored, along with the 49 other Teachers of the Year, at the White House and meeting President Barack Obama?
One of the constant challenges of teaching is being passionate in a career that is immersed in negative rhetoric. Often teachers feel under appreciated, overworked and unsupported by their administration, districts or communities. When I attended the White House events and met President Obama, Vice President Joe Biden and Dr. Jill Biden, and Secretary of Education John King, I experienced my profession being celebrated. Leaving this event, I felt empowered to take steps in my state to make sure all teachers feel appreciated and to continue to spread the positive in Montana classrooms.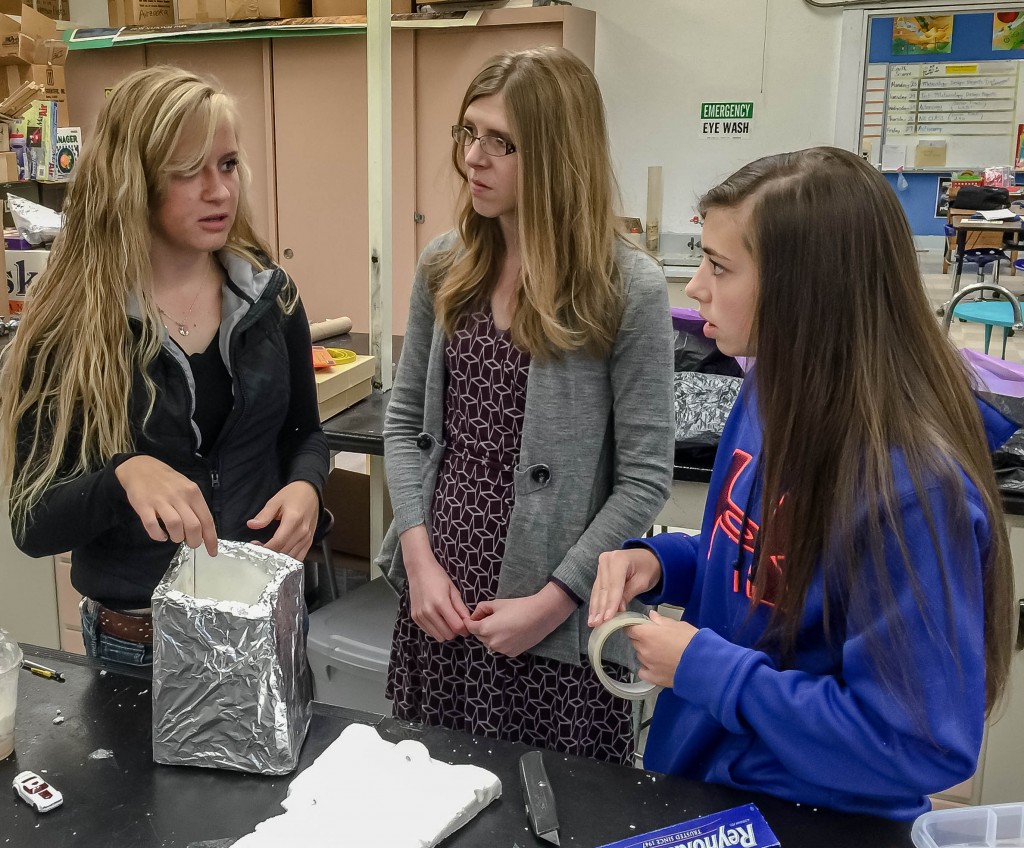 Which came first, your passion for teaching or your passion for science? When did you decide to combine the two?
When I started at PLU I knew my major would be teaching. I'd been passionate about making teaching a career from a very early age. In high school, I wasn't interested in science and was an average student in the subject. However, after taking a few geoscience courses from PLU professors Steven Benham and Duncan Foley, my outlook on science changed. I became deeply passionate about geosciences, almost to the point of switching my major. In the end, I found the best route was a mix of teaching and geosciences.
You've been lauded for your use of technology in the classroom, specifically regarding the blended learning model you use. How did you start down this particular path as an educator?
I started with my physics students, creating lessons online on a learning management site and having them complete assignments within a window of time. This was great, because I knew students could take more ownership of their learning and self-manage their progress. I wanted to be able to give them more personalized feedback. I didn't want to limit their learning with a deadline or with grades, I wanted them to be able to think metacognitively about their learning and advocate for their learning needs. I started to draw on my experiences as a one-room schoolhouse teacher where students were self-paced and received immediate one-on-one feedback from me. I decided to eliminate the deadlines in my classes, only give mastery-based grades (students' contracted for the grade they wanted for each unit), and to motivate students' progression through the curriculum with gamification.
Was it while you were implementing some of these new practices that you became active in education communities online and on social media?
Yes, this is when I started blogging and sharing on social media about my classroom successes and challenges. It was through this process that I became an advocate for blended learning as an avenue to achieve seamless technology integration, differentiation and personalization in my science class. I also had the opportunity to work as a BetterLesson Blended Master Teacher and have my classroom strategies filmed and showcased on their website.
What is #MTedchat, your involvement with it, and what impact has it had on the education community in Montana?
#MTedchat is a participant-driven education chat focused on connecting and globalizing the practice of Montana educators. I am the co-founder and co-moderator of the chat. Over the past three years, #MTedchat has taken an active role in bridging the gap between teachers, administrators and elected officials in our state. It's a discussion open to all stakeholders. The chats revolve around popular education topics, including student engagement, innovation in education and assessment. We've also held social media chats about Montana's legislative education bills and chats through the Office of Public Instruction about resources and supports they provide Montana teachers.
Finally, how do you remember your four years at PLU and is there a teaching concept or philosophy you learned as an education student that stands out now, in retrospect?
PLU is where I learned how to learn. I'd spent my entire education career playing school. It was in college that learning became authentic and meaningful. It felt like my learning had a purpose. In retrospect, it wasn't the teaching concepts or philosophies that have gotten me to this point of my career, but the modeling of building relationships. My education professors, particularly Greg Williams, showed me the power of forming professional relationships and recognizing the human element of teaching. It's through the human lens that I advocate for my students, teachers and profession.