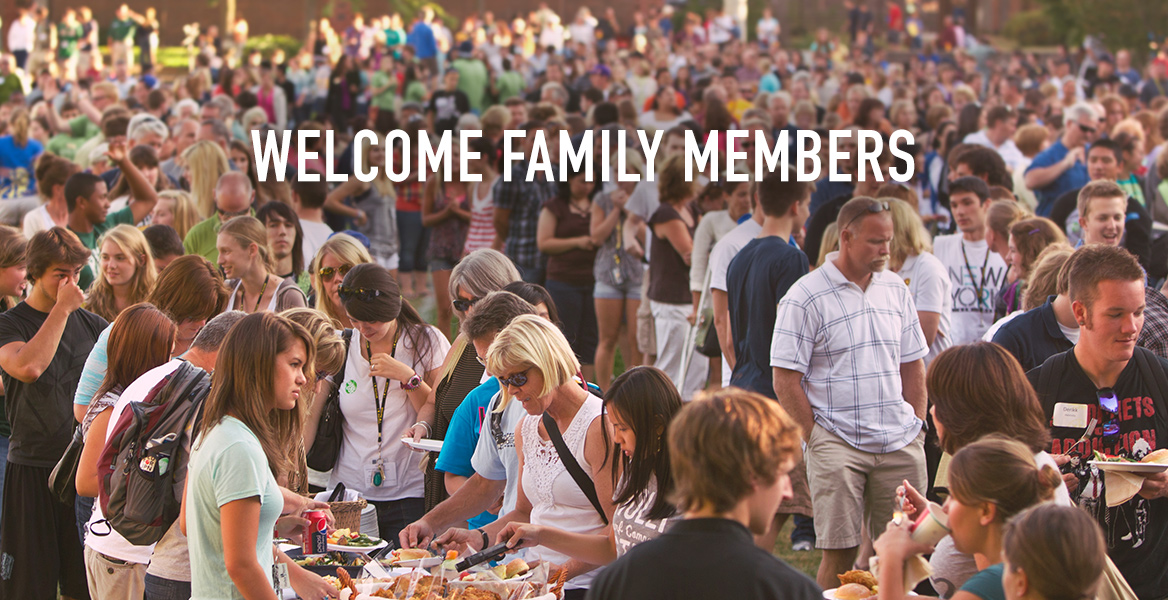 FAMILY ORIENTATION
Family members are anyone who supports our new students,  including parents, grandparents, partners, spouses, children, siblings, cousins, friends, mentors, sponsors, etc. You are an integral part of your new student's transition to PLU. With this in mind, we have created a schedule for you as well.
Family Orientation Schedule
The Family Orientation is on Friday, September 6, 2019. The day begins in the morning with helping your students move into their residence halls or "into" the commuter spaces and concludes with the Send-Off Community Picnic during the early evening. Throughout the day you will have the opportunity to hear from university leaders, engage in conversation with fellow Lute family members, and hear from many offices about resources that will support your students' success at PLU.
FRIDAY, SEPTEMBER 6, 2019



| Start | Event | Location | End |
| --- | --- | --- | --- |
| 8:30 am | NSO Headquarters Open | Anderson University Center Grey Area | 6:00 pm |
| 8:30 am | Residential Student Move-in | Residence Halls | 1:00 pm |
| 10:30 am | Diversity Center Coffee Hours | dCenter | 12:00 pm |
| 10:30 am | Campus Restaurants Open House | Anderson University Center, The Commons, Chef's Table Room | 12:00 pm |
| 10:30 am | Campus Safety and Parking Permits | Campus Safety, North side of Harstad Hall | 12:00 pm |
| 10:30 am | Get your Lute Card | Anderson University Center Concierge | 12:00 pm |
| 10:30 am | Lunch on Your Own (Optional) | Anderson University Center Commons | 1:00 pm |
| 11:00 am | First Year Commuter Student Check-in | Anderson University Center CAVE | 1:00 pm |
| 11:00 am | Transfer Commuter Student Check-In | Anderson University Center Clock Tower | 12:00 pm |
| 1:00 pm | NSO Welcome | Olson Auditorium | 1:45 pm |
| 1:45 pm | What is Lutheran Higher Education at PLU? | Olson Auditorium | 2:15 pm |
| 2:15 pm | Break | | 2:30 pm |
| 2:30 pm | Support from the Sidelines | Karen Hille Phillips | 4:00 pm |
| 2:30 pm | ¡Bienvenida! Bilingual Orientation Session in Spanish | Anderson University Center #201 | 4:00 pm |
| 4:00 pm | Family Resource Sessions | Anderson University Center | 5:00 pm |
| 5:00 pm | Send-Off Picnic (Provided by PLU) | Foss Field (rain backup: AUC Commons) | 7:00 pm |