PLU Hosts Regional Ethics Bowl
November 8, 2016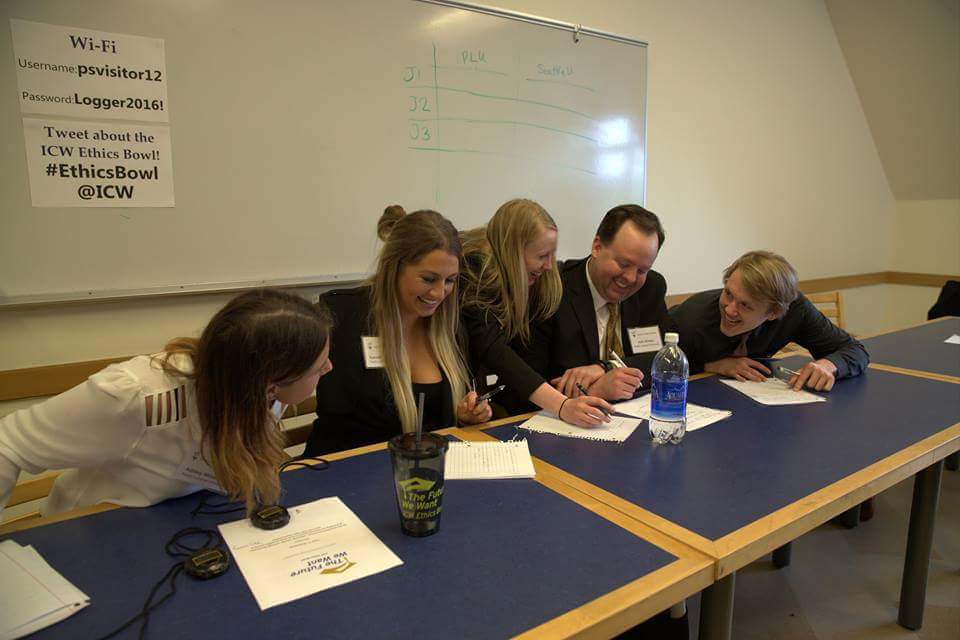 Ethics Bowl Blurb…
The Ethics Bowl is a national forensics competition in which teams of students
representing different colleges and universities come together to discuss the ethical
dimensions of various preselected case studies drawn from contemporary events. Each
team spends several months preparing positions on the case studies, researching their
details and evaluating the relative rightness or wrongness of the actions and/or policies
described therein using ethical theories drawn from the history of philosophy. At the
competition itself, the teams square-off against one another, presenting and defending
their respective positions before panels of judges, who score the teams on how clearly
and thoroughly they have identified the central ethical dimensions of and presented their
respective positions on the case studies, and on how well they considered and addressed
viewpoints different from their own.
By participating in the Ethics Bowl, students are provided with an opportunity not only to
develop a deeper understanding of ethical theory and apply it to the real world, but also to
hone their skills in reasoned argumentation and public speaking. Moreover, they are
provided with a unique chance to interact with faculty and students from their own
institutions as well as from other colleges and universities. In all of these ways, the
experience is one that has the potential to reward them long after graduation.