Velkommen: A New Director for the Scandinavian Cultural Center
Posted by:
Matthew
/ December 5, 2017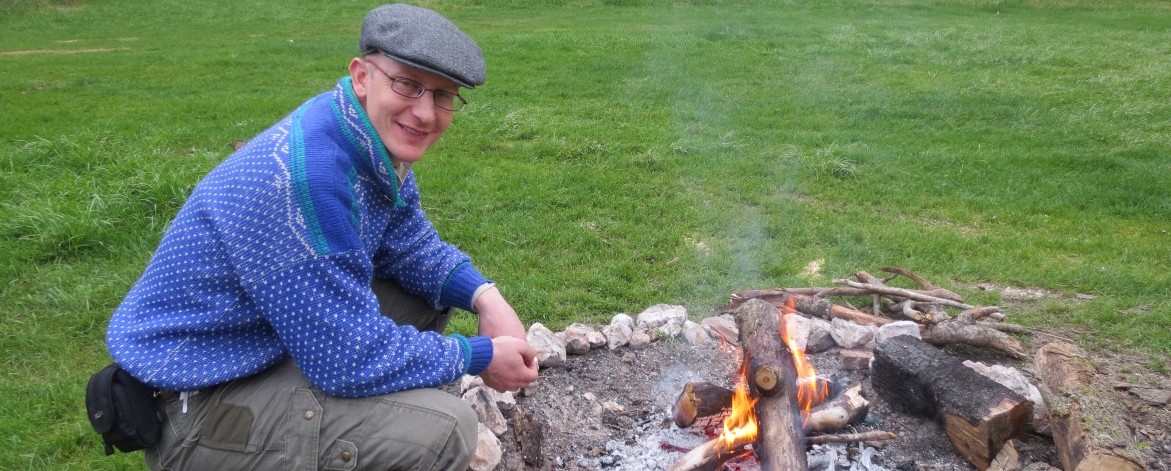 December 5, 2017
By Harper Shultz '18
PLU Humanities
Jason Schroeder's office is tucked next to the Scandinavian Cultural Center; the door emblazoned with a red and white sign that says Velkommen.
He welcomed me into his office. Sitting across from me his hands folded in his lap he gave me his undivided attention. Professor Jason Schroeder is the new Director the Scandinavian Culture Center, holding a B.A. in Comparative History of Ideas and a Ph.D. in Scandinavian Studies and Folklore.
Professor Schroeder grew up in the Puget Sound region. His interest in folklore began with his family. He used to record his grandfather and uncles on cassette tapes while they played cards and recounted stories. Pacific Northwest raised, Schroeder is an active outdoorsman. He says his current hobby is "avoiding being hit by cars." Professor Schroeder was involved in an accident while biking earlier this year. "Biking, walking and long distance hikes are activities I enjoy," he says, "But I haven't been able to do much of that lately since I've been recovering."
Professor Schroeder began his secondary education at Everett Community College. He transferred to the University of Washington where he majored in the Comparative History of Ideas for his undergraduate degree. He attended the University of Wisconsin-Madison where he obtained his doctorate in Scandinavian Studies and Folklore.
While studying at the University of Wisconsin-Madison he studied folklore within the Midwest, with a focus on Nordic immigrants. After getting his start in the Midwest he moved on to spend a year living in Sweden doing ethnographic fieldwork with a focus on transcribing folk songs and ballads. Schroeder first started this sort of work with his family history in the 1990s, recording and transcribing family lore. Today's technological advances have made recording interviews and especially songs easier, but in the past ethnographers had to take copious detailed notes. "I had one professor at Wisconsin-Madison that made us take detailed ethnographic notes by hand," he recalled. Professor Schroeder transcribed handwritten songbooks for study and preservation.
While reminiscing about the time he spent interviewing the family of a Swedish railway worker, he mentioned that a successful folklorist earns the trust of those he interviews. Lore can be very personal, to families and to various cultures. Professor Schroeder spent several days transcribing the contents of a railway worker's 1908 handwritten songbook. The book was filled with work songs, songs about labor unions, "one was about his wife on her birthday." This songbook was a record of life in a very specific time and place.
Professor Schroeder also enjoys cooking. Cookbooks historically have held more than just recipes in the modern sense, they also hold lore from families, specific recipes and medicines unique to the author. "Cooking and folklore have a relationship," Professor Schroeder equates his enjoyment of lutefisk with his being Norwegian. He goes to as many lutefisk community dinners as he can. "I don't go to the lutefisk eating competitions; I want to enjoy the food." He says. "Food is a way we express identity and find our community." His community outreach includes going to these community dinners and engaging with the people, getting their stories.
Professor Schroeder wants to increase the feeling of community through the Scandinavian Cultural Center. His main goals are increasing membership and keeping public interest. He wants to come up with new exhibits to spark community interest and entice new members. Membership is open to everyone with an interest in Scandinavian and Nordic themes.
Harper Shultz is a PLU senior, majoring in English Writing. She completed this article as part of her work in English 425: Nonfiction Writing Capstone.