Dan Murray, Community Director for South & Kreidler Halls: "Being a Community Director at PLU, specifically for Upper Division students, has given me so many opportunities that I never thought I would have had! I've been able to develop and implement collaborative campus wide initiatives (check out Adulting 101!), serve on numerous committees and network with other professionals all over campus, help organize and implement RA training and selection, present at regional conferences, and really grow my depth of knowledge on topics relating to all things social justice! Between my student staff and the colleagues in the Res Life office, I am constantly learning from an amazing group of people who have supported me every step of the way!" 
Residential Life Mission Statement
Residential Life Mission Statement
The mission of Residential Life is to create a safe, inclusive residence hall experience that supports PLU students' belonging, learning, and enjoyment while empowering them to positively serve their communities.
Residential Life Statement of Care and Inclusion
Residential Life at Pacific Lutheran University (PLU) is committed to living our mission statement through practicing radical inclusivity as an essential operation of our department. During times of political change and division, we believe every student deserves space where they feel safe, heard, and appreciated. We will continue to support civil discourse intended to deepen our understanding of each other and that champions care over indifference. We will not tolerate behavior that stems from intentions rooted in hate. We will continue to build and nurture inclusive spaces that promote students' belonging, learning, and enjoyment, especially in solidarity with those identifying with historically marginalized communities.
Examples of Living our Institutional & Departmental Missions in 2018-19:
Departmental Initiatives:

Promoting the Statement of Care & Inclusion to guide our work more directly (written post 2016 Presidential Election).
Implemented best practices around using chosen and preferred names on resident rosters.

Residential Learning Communities & Programming:

Growing Residential Learning Communities (RLCs) in 2018-19: 1) Diversity, Justice, & Sustainability RLC in Stuen, including First in the Family Wings, Students of Color Wings, and Environmental & Social Justice Wings; and 2) Lavender Community RLC in Ordal.

Student Staff (RA/CA) Training & Professional Development:

Between the World & Me Common Reading 2018 – Provided books for every Student Staff member and built in book discussion to Student Staff training and programming.
Residential Life Institute (RLI – Fall Training) continued Race & Gender Caucusing and a comprehensive social justice focus.
Mid-Year Renewal (MYR – Spring Training) will include a focus on Self-Care.

Community Director Activity:

Wild Hope Staff Seminar Participation.
Participation on the Trans* Taskforce & Presentation to faculty at Fall Faculty Conference.
See more CD Professional Development activities on the Professional Development web page.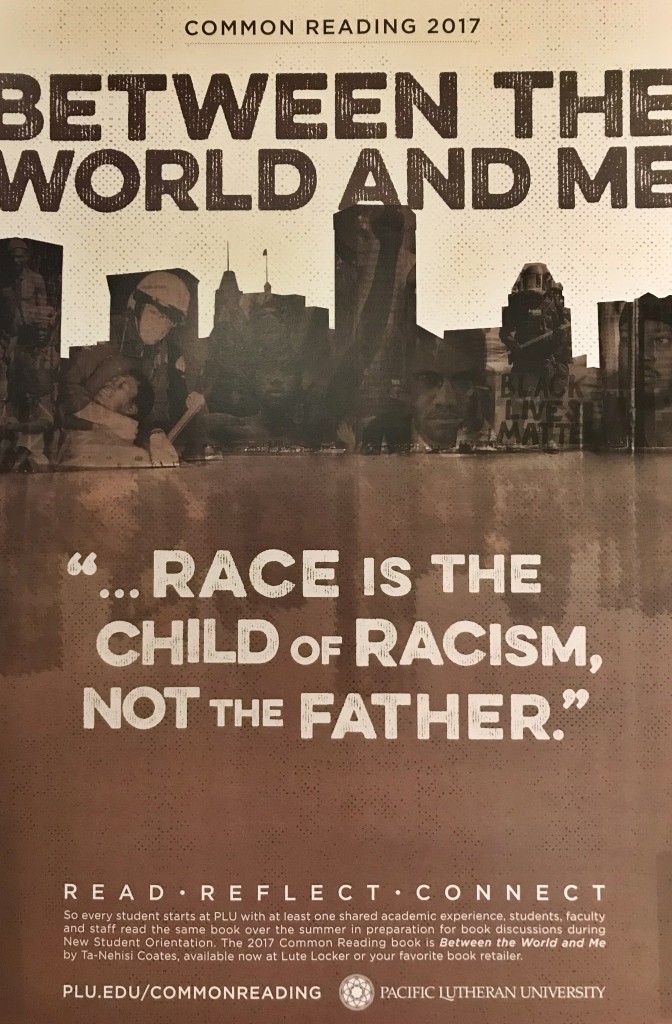 Students Living On-Campus:
At any given time, nearly 50% of the full-time undergraduate student body is housed on campus, with approximately 85% of all first year students in residence. PLU requires students to live on campus until they have reached junior status or 20 years of age (unless they are living at home, within 25 driving miles of campus, with parent(s), spouse or child. Once released from this requirement, 31% of residential students entering their 3rd year at PLU and 18% of students entering their 4th year remain in campus housing. While some of our students choose to move to privately owned houses and apartments surrounding campus, they maintain a strong sense of identification with their original campus living community.
Social Media:
As a part of our Occupancy/Marketing Initiative this year, Residential Life has increased its strategic presence on-line. Learn more about the culture and activities of our department by checking out our social media!