Maggie Hendrickson, Former Community Director for Tingelstad Hall: "The area around the Puget Sound has something for everyone. We are lucky enough to be surrounded by forests of evergreens and views of the not too distant mountain ranges, waterfronts that are great for eating fresh seafood and kayaking, the smaller downtown life in Tacoma, and the bigger city life with Seattle being less than an hour away. It's been great to get involved in the local community with co-workers of PLU and to find ways of making Parkland and Tacoma feel like home."  
Nicole Gonzales, Former Community Director for Ordal and Stuen Halls: "I have found that the South Puget Sound has a lot to offer. I've enjoyed exploring the Tacoma area options that range from cute antique shops and local businesses to the new developments on the Ruston Way waterfront. There are so many great things to do and there's something for everyone! I've also enjoyed the summer festivals and many farmers market options throughout the year."
There's nothing quite like the Pacific Northwest, so it's easy to see why the Puget Sound area continues to grow and attract thousands of people every year. PLU is just minutes away from downtown Tacoma and the unique culture that the city offers including the world famous Museum of Glass, the Tacoma Art Museum and the Washington State History Museum. The short drive to Seattle means you'll also have the opportunity to enjoy big-city entertainment like the Experience Music Project or major league ball games at beautiful Safeco Field and CenturyLink Field.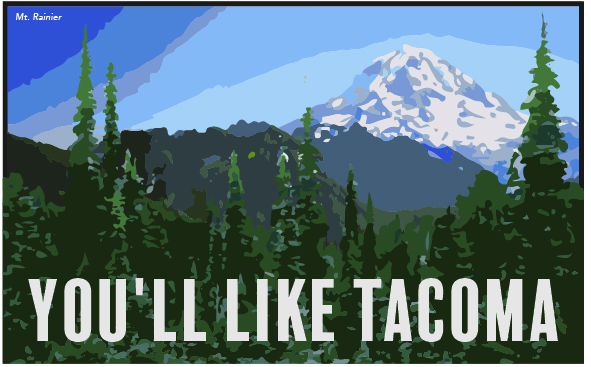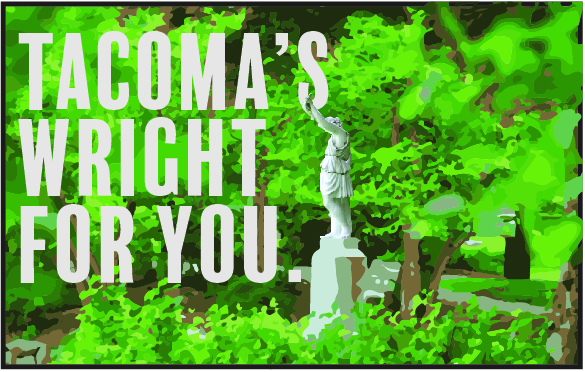 Given that the Seattle-Tacoma area is situated on the vibrant and culturally diverse Pacific Rim, you also reap the benefits of the Northwest such as the picturesque Mt. Rainier National Park and the rugged Olympic coastline.
There are many great area attractions including, but not limited to: Tacoma Art Museum, Proctor Farmer's Market, The Museum of Glass, Washington State History Museum, local sports teams (the 2014 Super Bowl Champion Seattle Seahawks, Seattle Mariners, Seattle Sounders, Seattle Thunderbirds, Tacoma Rainiers).
Please use the quick links on this page as a starting point to discover everything that living in the Pacific Northwest has to offer!