PLU Housing
Our residence halls are an excellent place for First Years, Sophomores, Juniors, Seniors and Grad students to call home. Living on campus is an integral part of the PLU experience, and data confirms that students who live on campus are more likely to attain higher levels of academic success than students who do not live on campus. So, encourage your student to maximize their PLU potential and live on campus.
Housing Applications for 2018-2019
If your student is continuing at PLU they may have already participated in the South Hall request process. South Hall is our apartment-style housing for those students who will be 20+ years of age or Junior standing or higher. While the first round of assignments are done, applications are still being accepted.
If your student is returning to PLU, but not going to live in South Hall, they should participate in the traditional hall Room Selection Process. Below is a brief summary of the steps required to live on campus for the 2018-2019 academic year:
Complete a special application if appropriate. Students interested in applying for a single room or residing in one of our residential learning communities that requires a separate application (Creative Expression, Global Experience & Study, Gender Inclusive, Diversity, Justice & Sustainability, Wellness House, STEM House) must submit the relevant application. These are available online and are due April 2nd.
Submit a PLU Master Housing & Meal Agreement online by April 3rd.
Find a roommate. Most returning students will be assigned a roommate so we encourage students to find a roommate prior to attending the Room Selection Event.
Attend the Room Selection Event during their appropriate time slot on April 11th or 12th.
New to PLU – New Student Housing Application
New PLU students should submit a New Student Housing Application when applying for on-campus housing. This application is available online (www.plu.edu/applyreslife) and should be submitted after their $200 Enrollment Deposit is secured.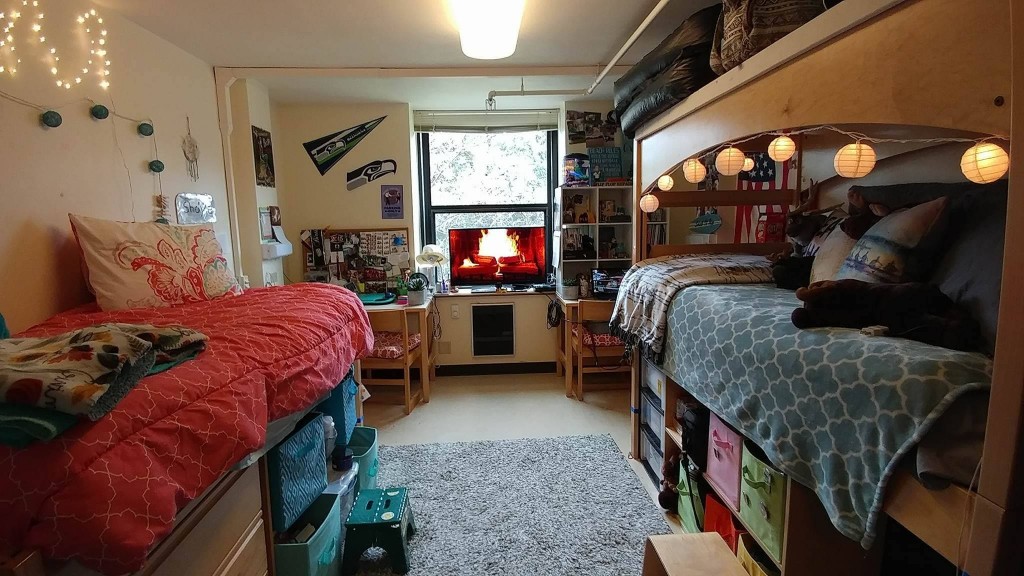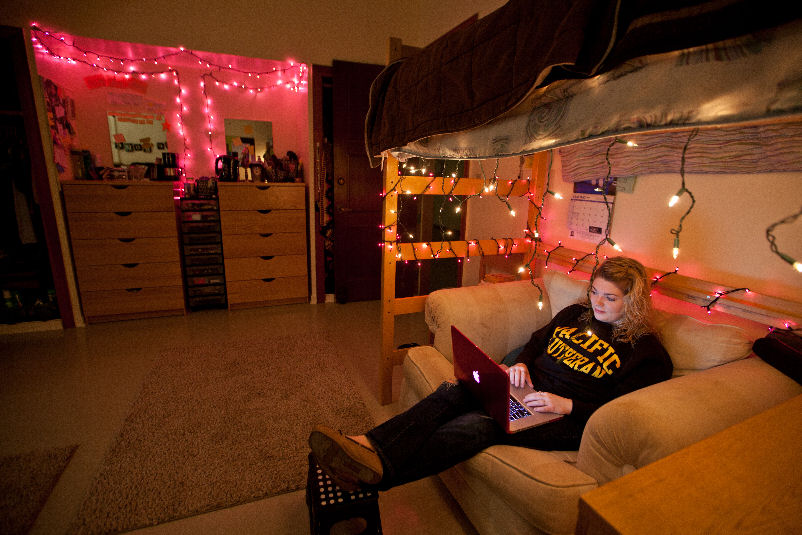 Tips and Highlights
There is a lot going on in Residential Life. Here are a few things you might want to make sure your student knows:
Choosing a Residence Hall
Your student probably already has a good idea of where they want to live. If they aren't sure, it is important they understand they do have options and this is a great time to explore the various halls and residential learning communities.
Choosing a Roommate
Many continuing students make plans to live with someone they know now that they have a better understanding of what is like to share a space with another person. That is great, but we encourage everyone – even those with a preferred roommate – to update their Roommate Questionnaire. We know that a lot of personal growth happens over the course of a college year, and that sometimes plans change. It is best to make sure that Residential Life has an updated understanding of who your student is in case we need it.
Residency Requirement: the Pacific Lutheran University Residency Requirement states that all full-time students must live in university housing unless the student will be living at home with a parent, spouse, or child within 25 driving miles of PLU's address; or is at least 20 years of age or Junior Status (60 semester hours) on or before September 1st to be exempt for the academic year, or on or before February 1st to be exempt for the spring semester.
Wing Meetings
RAs will be hosting wing meetings in the weeks prior to Spring Break to go over all of this information with their residents. Please encourage your student to attend.
Housing Rates
A complete list of Rates & Dates is available on the Residential Life website.
If you have any additional questions or concerns about the housing process or the residence halls please reference the Residential Life website or contact us at rlif@plu.edu or at (253) 535-7200.