Department of Residential Life
//
//
//
Social Action and Leadership (SAL)
Explore Identity. Become an Advocate for Positive Social Change.
The Social Action and Leadership (SAL) community seeks to create a safe, supportive, and diverse environment that challenges residents to explore social justice issues and begin the work towards equity as engaged citizens on both local and global levels. SAL promotes opportunities for students to challenge themselves to learn and act in ways that make a difference in the lives of others. The SAL community is an exciting opportunity to meet new people, learn about yourself, explore issues of injustice, and serve as agents for change within your communities. Students will be able to have a traditional  residence hall experience with the added value of relationships with faculty/staff and collaboration with the Diversity Center and the Women's Center.
Great For Residents Who ...
are interested in gaining an increased understanding of their cultural identities through reflection on value
want to learn more about basic concepts of social justice
are interested in learning how to create positive change in their communities and at PLU
Program + Learning Outcomes
By participating in Social Action and Leadership, residents will:
develop an increased understanding their own cultural identity through critical reflection of their beliefs, values, attitudes and emotions
be involved in discussions, programs, and leadership development around the concept of social action
recognize their voices as leaders
be able to identify ways to take action on our campus and our greater Tacoma community to enact positive change
Linked Course(s)
New for Fall 2016, all First Year residents will enroll in a linked First Year Experience Program (FYEP) Writing 101 courses on the topic of social justice. Returning students will participate in iGroup, a multi week intergroup dialogue program that invites students to discuss topics such as social systems and identity, and work together to create action plans to enact positive social change within their communities.  Interested first-year students are also welcome to participate in this 1-hour per week iGroup program. For more information, click here.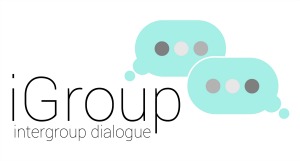 Example Programs
Below are a few examples of programs that have occurred in SAL in the past! If you have an idea for a wing or hall program, contact your Resident Assistant to see about planning it!
SAL Beginning of the Year Retreat at the Women's Center
Habitat for Humanity Volunteering Staycation | Participation in this alternative spring break option sponsored by the Center for Community Engagement and Service
My Culture is Not a Costume | Conversation with the Diversity Center about cultural appropriation in Halloween Costumes
Tunnel of Oppression | SAL creates a scene each year for this event
Contact
For more information about this Residential Learning Community option you may contact:
Nicole Gonzales, Resident Director for Ordal and Stuen Halls | gonzalnd@plu.edu