Mission Statement
RHA encourages student development through educational and social programming that provides a forum to share ideas and common concerns, and establishes an effective and representative advocate body for residence hall related issues.
Apply to become an RHA Director
Applications are open for the RHA Activities and Outreach Director, Public Relations Director, Leadership Development Director, Social Justice Director, and Sustainability Director! You can find all position descriptions here. Applications are due on April 17th at 11:59pm.
RHA Directors are selected through an interview process that will take place between April 20 and April 24, 2020.
Questions about housing?
Please contact Residential Life at rlif@plu.edu or in AUC 161.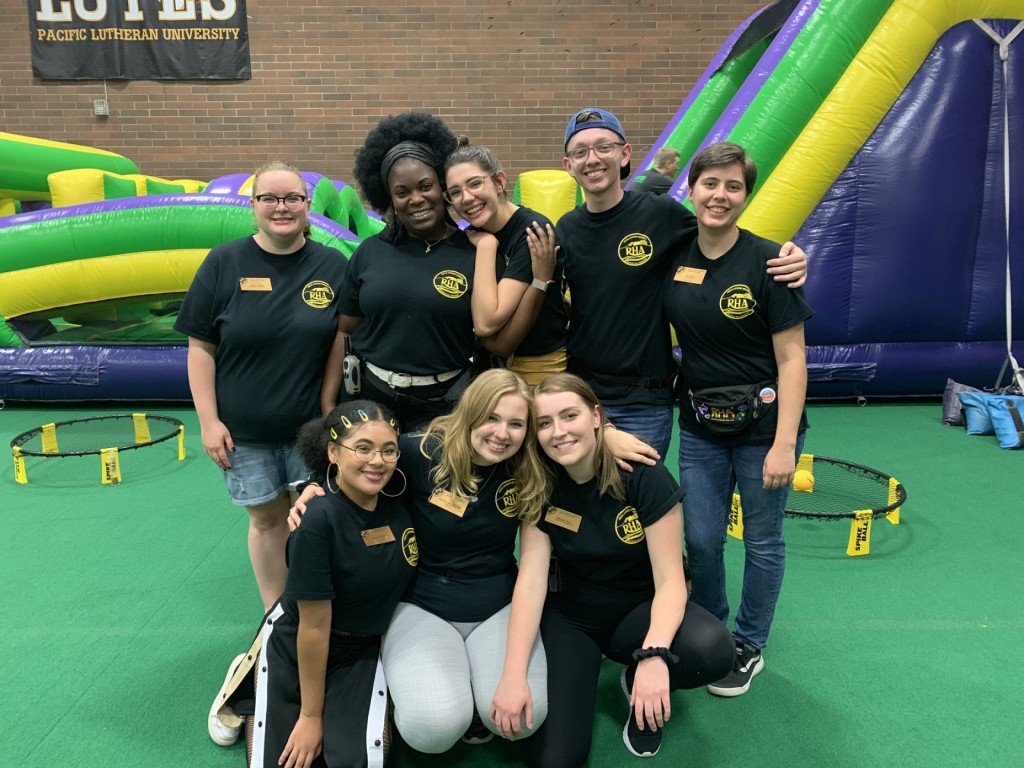 RHA Statement of Accountability
As student representatives at Pacific Lutheran University we are responsible for planning events that showcase diversity and uplift marginalized voices and experiences. We pledge to hold inclusive events in a wide variety of spaces and equitably allocate funds and promotional support to clubs and organizations. We will hold Residence Hall Councils and other campus organizations accountable for creating events that are inclusive, educational, and equitable. It is vital that we take it upon ourselves to collaborate with the PLU community while centering and giving space to people within it who hold marginalized identities.
RHA will not stand for racism, sexism, homophobia, transphobia, elitism, ableism, xenophobia, or discrimination in any capacity and stands in solidarity with those who hold historically marginalized identities. It is the job of those who hold privilege to do continual training and educational work. As we acknowledge this, RHA will have intentional training around racial bias, systems of oppression, and social justice to show the commitment to our mission