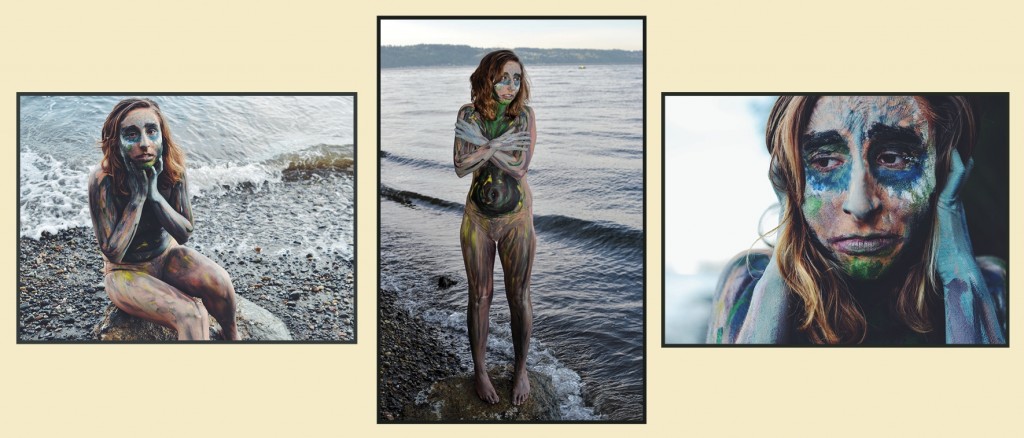 Students Inspired by Edvard Munch
When Elisabeth Ward told Stephanie Stebich of the Tacoma Art Museum that PLU was celebrating its 125th anniversary, TAM decided that a special Norwegian-themed exhibition should be mounted. Entitled Munch and the Sea, the exhibition features many prints and other works by Edvard Munch where he uses water and the ocean to express his emotion.
Edvard Munch and the Sea opened April 9th at TAM and will be on display until July 17th. Since opening, TAM's exhibition received worldwide acknowledgement and has been shared all over social media, including mention of Elisabeth, the SCC and PLU in a multitude of press releases and articles.
The SCC has put together a lecture series on campus to help highlight the exhibition. It also sponsored a student art contest inspired by Munch and the Sea. All undergraduate students at PLU were invited to submit works of art reflecting the technique and motifs used by Edvard Munch. The First Place winner was a threephotograph series from Hannah Nagy and Camille Larocca (Class of 2019); Second Place went to a painting by Elly Stormer-Vadseth (Class of 2016); The Third Place winner was a three-photograph series by Sarah Berger (Class of 2016); and two Honorable Mention awards went to Annie Bunch and Grace Hancock.
We received magnificent art pieces and can hardly believe the talent these young artists have! Cash prizes of $500 for first place, $250 for 2nd place and $125 for third place were awarded during the Norwegian Heritage Festival. Allison Morehead was the honored guest juror for the event and lecturer.
The SCC is now displaying over 15 works of art from PLU students! Admire them during our open hours through July.