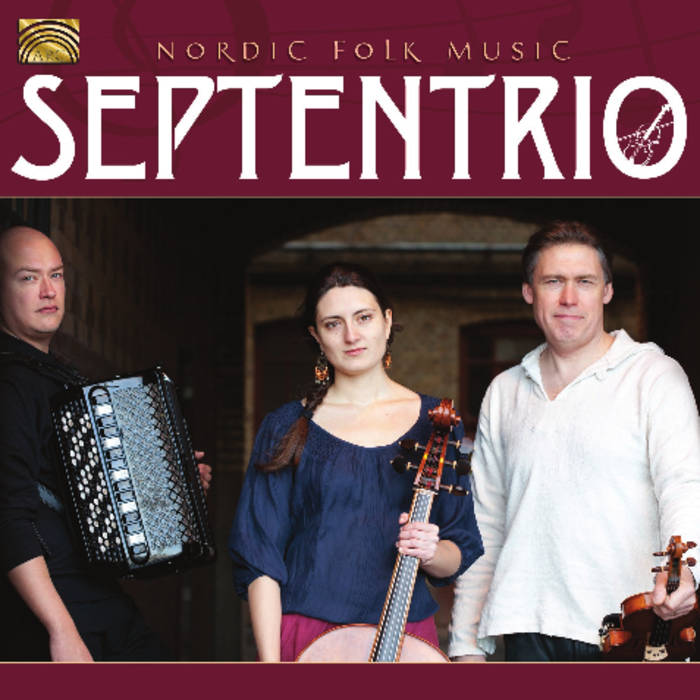 Music From Septentrio June 16
The SCC often receives emails from musicians traveling through the Pacific Northwest, wondering if we'd like to have them play for us. We can't always say yes, of course, but thanks to the cooperation of Nordlyset and Ross Willison we were able to say yes to Septentrio to come to the SCC this June! They will perform at Nordlyset's Strawberry Festival and all members of the SCC are invited to join. There will be a strawberry dessert buffet before the concert.
Septentrio combines Swedish and Finnish folk music together with its own compositions to enthrall concert audiences and its dancing public. Firmly rooted in Nordic folk music, Septentrio is a unique trio combining three nationalities. Leonor Palazzo, from Belgium, plays a 5-string cello. She is particularly dedicated to baroque music and Swedish folk music. Finland is represented by the virtuoso accordionist Hannu Kella, well-known from numerous tours with the Finnish group Tsuumi Sound System. Hans Kennemark, on the fiddle, is one of Sweden's most renowned folk musicians.
Their compositions explore the full scope of sound that this unusual combination of instruments allows. The 5-string cello with its higher string makes it possible for Leonor to play the melody as well as conventional cello parts. This possibility opens new ways for melodies and harmonies to travel from one instrument to another, expanding Serpentrio's musical universe. Septentrio has performed at major folk music venues throughout Sweden and at the Kaustinen Folk Music Festival in Finland.
The performance starts at 7 p.m. in the SCC and strawberry treats will be provided from Nordlyset Lodge's Strawberry Festival. Come enjoy this free summertime event!