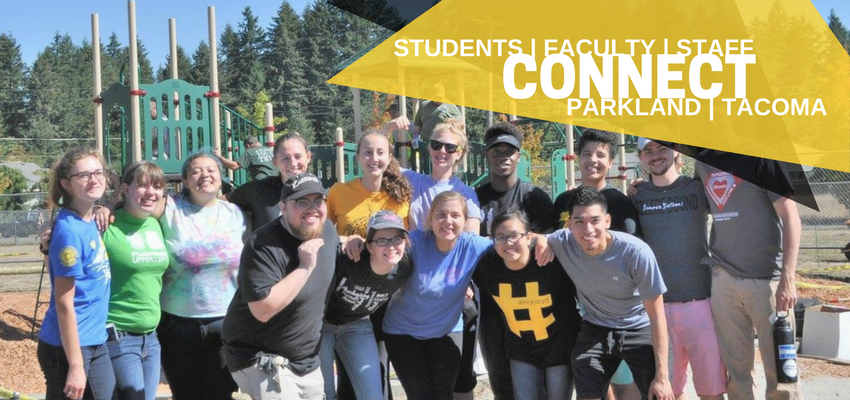 Overview
Community Engagement and Service serves as a resource for students, staff, and faculty who want to learn and serve in the context of the Parkland and Tacoma community. We recognize the invaluable wisdom housed in our local community and seek mutually beneficial partnerships that deepen student learning while enhancing the common good.
Mission Statement
In collaboration with the local community, CES demonstrates positive community impact by supporting, equipping and mobilizing the PLU community to lead lives of thoughtful inquiry service, leadership and care.
Values
Collaboration
We value the assets of individuals, offices, programs and organizations housed throughout the university and community. We recognize and affirm that community engagement and service exist beyond the scope of the CCES and happens best when it is accomplished among and with rather than to or for others.
Partnership
We value PLU's role as a good neighbor, a learner, and an asset in the Parkland, Tacoma, and Pierce County communities. Additionally, we recognize PLU's influence in the Parkland community and throughout the world. We realize that partnerships yield outcomes that are stronger than the sum of their parts.
Purposeful Learning
We value meaningful reflection and dialogue about the role that community engagement and service play in one's life. We recognize that part of our vocational identity is grounded in our civic commitments and relationship with our community.
Diversity, Justice & Sustainability
We affirm the Evangelical Lutheran Church in America's call on all people to "defend human dignity, to stand with poor and powerless people, to advocate justice, to work for peace, and to care for the earth in the processes and structures of contemporary society" (The Church in Society: A Lutheran Perspective, 1991).
Our Civic Vocation
We affirm higher education's original mission to serve the common good. We recognize that teaching and learning is not confined to the academy and believe that community members carry great wisdom that is valuable to the learning process.