Community Partners
We recognize the value in community partnerships.
Community leaders, organizations and programs are integral to the learning process. We see value in academic service-learning and volunteering that takes place both on and off campus. Members of the community are recognized as co-educators who have knowledge and practice in tackling the complex community challenges people face today.
CCES is a gateway of access for community organizations to connect with the PLU campus community on service projects and place-based volunteer opportunities. We also serve as a link for students, faculty, and staff to identify partnerships which align with the passions and values that drive them. Our hope is to establish mutually beneficial partnerships that support PLU students, staff and faculty and the communities and organizations around us.
How can CCES support the work of community partners?
Help connect you with faculty and courses for academic-service learning opportunities, projects, and community-based research
Promote volunteering opportunities for your organization on our online Volunteer and Engagement Opportunities Board
Post community-based events online and promote them across campus
Invite you to participate in community breakfasts, partnership meetings, and our annual Celebration of Service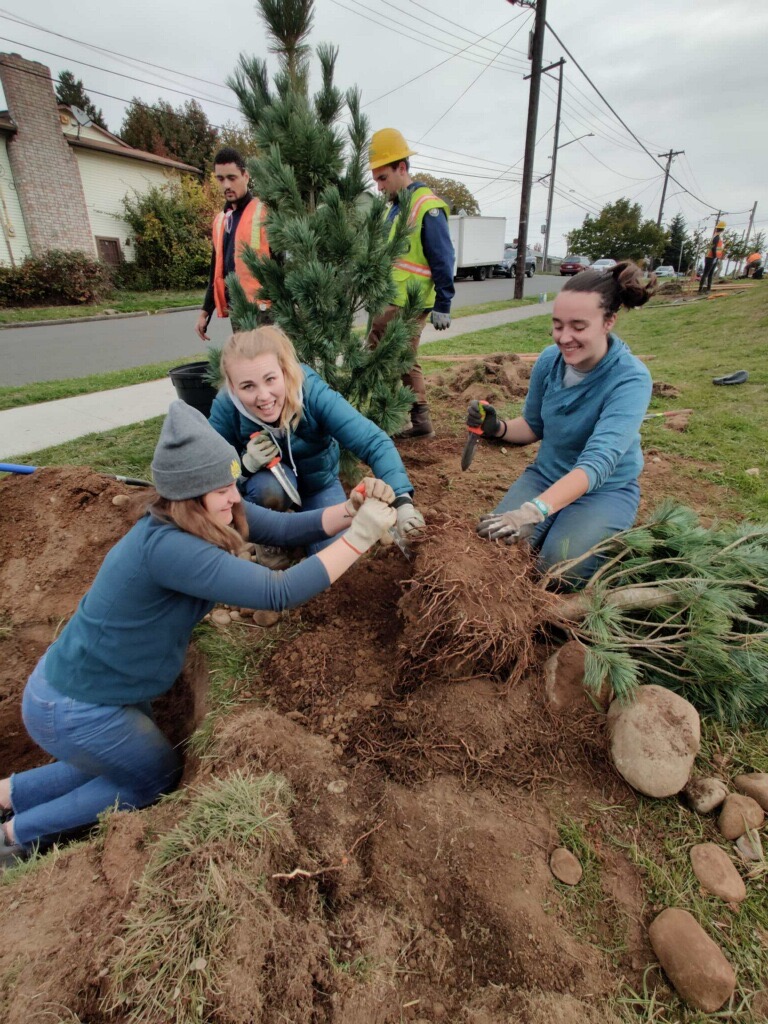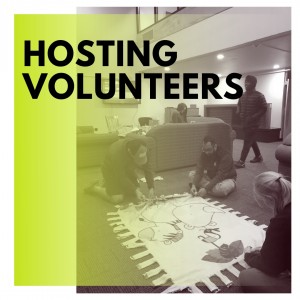 Are you interested in hosting student volunteers? PLU enrollment for 2019-2020 is 2,771 students, many of whom participate in service and volunteer experiences during their time outside the classroom. Campus-wide programs, student clubs and campus partners promote volunteering across the campus. We are piloting a new process, to help make opportunities accessible to more students, staff, faculty or PLU Alumni. Launched in Fall 2019, the Volunteer and Engagement Opportunities Board serves as a calendar like platform accessible to all. If you are in need of volunteers or have a neat upcoming community event, please fill out our submission form for consideration of space on the board and in the CCES Newsletter.
***Do note that all volunteer sites must be a registered employer in the State of Washington and are required to provide proof of insurance upon request.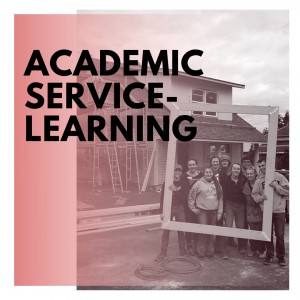 Are you interested in connecting concerns and opportunities of your organization or program with courses taught by engaged faculty throughout the university? Please contact Kristin Menson at kmenson@plu.edu or 253-535-7652 to consider how your organization or program may align with courses through PLU's 86 academic programs.
Academic Service-Learning criteria:
In-class student learning enhances service experience

and

service experience enhances in-class learning

Careful planning between faculty and community partners

Prepare students to engage community partners; prepare community partners to engage students

Includes a structured reflection component that ties service to learning experience

Students are assessed on learning that takes place in service site
Note: Academic Service-Learning is not simply adding volunteering to the course syllabus.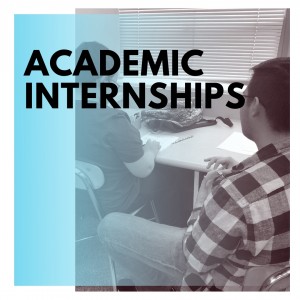 Are you interested in hosting a student to participate in an academic internship? Please visit PLU's Academic Internships website at: https://www.plu.edu/career/internships/ or contact Career Connections to Alumni & Student Connections at career@plu.edu or 253-535-7415.
What is the difference between academic service-learning and academic internships?
Academic Internships:
An Academic Internship is a professionally related work experience that links a student's academic program with their desired professional field. It is sponsored and overseen by a faculty member and is supervised and mentored at the workplace by a career professional. Students establish goals for the internship that are approved by faculty and are accepted and registered for academic credit. Students establish specific methods that track and report the achievement of their goals. Students are expected to learn about professional expectations among other goals of the internship experience.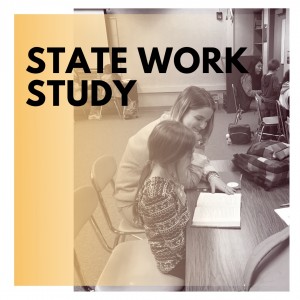 Are you looking for part-time student employees. Many PLU students are eligible for the Washington State Work Study Program. Through this program, employers are partially reimbursed (Non-profit 70% reimbursement; Government 60% reimbursement; For-Profit 40% reimbursement) toward compensating PLU student employees that are eligible for the program. The position and worksite must represent opportunities for student learning and growth and align with PLU's mission.
To learn more about the State Work Study program, visit http://www.wsac.wa.gov/state-work-study or contact PLU's Office of Alumni and Student Connections.