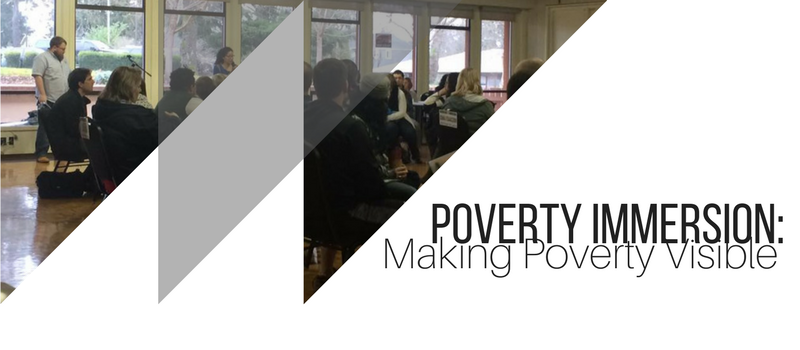 Overview
The Poverty Immersion workshop is a unique interactive experience that helps participants begin to understand what life is like with a shortage of money and an abundance of stress. During the Poverty Immersion Workshop, participants simulate a month in the life of someone living on a limited income. Participants role play as either a family member that is living near the poverty line or a community resource that serves these impoverished families.
The next Poverty Immersion is April 9, 2018 from 6-9 p.m. in the Anderson University Center- Chris Knutsen Hall.
Sign-up here for the Spring 2018 Poverty Immersion workshop.
"I believe that the workshop is meaningful because it forces people to interact in a way that is similar to those are forced to when living in poverty. The best way to learn something is having an emotional attachment to it, and I saw a lot of emotions: frustration, desperation, confusion, and anger being the most prominent. I believe that that it is important because most people are quick to blame an individual for their situation, but in trying to live it, one can see exactly just how much blame the system deserves."
-Alaa A., Community Member
"I can't say enough about how much your time meant to the Christensen staff and more important the Christensen School Community that we all support. This was an amazing experience that we have referred back to daily as we strive to support all of our students and families."
-Tim Enfield (Principal, Christensen Elementary School; Franklin Pierce Schools)