Dr. Maria Chávez
Associate Professor
Department of Political Science

In Latino Professionals in America, Maria Chávez combines rich qualitative interviews, auto-ethnographic accounts, and policy analysis to explore the converging oppressions that make it difficult for Latinos to become professionals, and to envision themselves as successful in those professions. Recounting her own story, Chávez interviews 31 Latino professionals from across the nation in a variety of occupations and careers, contextualizing their experiences amid family struggles and ongoing racism in the U.S. She addresses gender inequality within the Latino community, arguing that by defending, rationalizing or ignoring patriarchy within the Latino community perpetuates systems of oppression—especially for women, GLBTQ individuals, and others at the intersections. The experiences of these Latino professionals and the author's analysis provide a blueprint for what works. One, both pragmatic and hopeful, that uses real lives to illustrate how a combination of public policies, people, and perseverance increases the presence of America's fastest-growing demographic group in the professional class.
Dr. Kate Luther
Associate Professor
Department of Sociology

As research continues to accumulate on the connections between media and crime, #Crime explores the impact of social media on the criminal legal system. It examines how media influences our perceptions of crime, the perpetration of crime, and the implementation of punishment, whilst emphasizing the significance of race, ethnicity, class, gender, and sexuality. It offers an accessible and in-depth examination of media and in each chapter there are case studies and examples from both legacy and new media, including discussions from Twitter that are being used to raise awareness of criminal legal issues. It also includes interviews with international scholars and practitioners from Australia, Belgium, and the United States to voice a range of global perspectives. This book speaks broadly to those interested in criminology, criminal justice, media and culture, sociology, and gender studies.
Dr. Karen Travis & Dr. Priscilla Cooke St. Clair
Professor & Associate Professor
Department of Economics


Many undergraduate research capstones require research papers that include a literature review. This study, Assessing an Iterative Method for Improving Undergraduate Student Literature Reviews, assessed whether modifications made to teaching of a literature review resulted in significant changes to quantified measures of assessment. Literature reviews in the final economics capstone research papers of 212 students from the 2005–2016 period were examined. Results showed that a mandatory graded requirement of incorporating a summary first paragraph was significantly more effective than recommending that students write this paragraph. There was a statistically significant increase associated with both the number of references and total number of paragraphs with a minimum of two scholarly citations. Results demonstrated the general effectiveness of continuous updating of assignments and activities based on student feedback and instructor experience.
Dr. Katherine Wiley
Assistant Professor
Department of Anthropology
Although slavery was legally abolished in the Islamic Republic of Mauritania in 1981, slave descendants continue to face discrimination in the social, political, and economic realms. In Work, Social Status, and Gender in Post-Slavery Mauritania (Indiana University Press, 2018), Katherine Ann Wiley explores how Haratine (ex-slaves and their descendants) women navigate their positions in Mauritania, given their recent change in status. The book focuses on the economic realm, exploring how women do not only make a living through selling vegetables, producing veils, and participating in complex exchanges at weddings, they also assert their social worth and value. This work challenges stereotypical views of Muslim women and demonstrates how they work together to navigate social inequality and bring about social change.
Dr. Elisabeth Esmiol Wilson & Dr. Lindsey Nice
Associate & Assistant Professors
Department of Marriage & Family Therapy



Socially Just Religious and Spiritual Interventions: Ethical Uses of Therapeutic Power [Springer Briefs, 2018] edited by Elisabeth Esmiol Wilson and Lindsey Nice provides mental health professionals with a justice-informed framework that counters spiritually harmful beliefs and practices while collaborating with spiritually healing beliefs and practices. Underlying assumptions of this volume include: clinicians must understand ethical implications and societal inequities of clients' specific beliefs and practices; clinicians need a strong understanding of their own social location and need to process personal experiences and biases related to spirituality and religion; clinicians are not neutral and need an ethical framework for utilizing their therapeutic power. Each chapter offers case studies and clinical implications utilizing the justice-informed framework with various marginalized or oppressed populations.

Dr. Sara Finley
Associate Professor
Department of Psychology

One of the major questions in the cognitive science of language is whether the perceptual and phonological motivations for the rules and patterns that govern the sounds of language are a part of the psychological reality of grammatical representations. Participants who were exposed to a metathesis pattern (when two adjacent sounds switch positions) that could be explained in terms of structural or perceptual improvement were less likely to generalize to metathesis patterns that did not show the same improvements. These results support a substantively biased theory in which phonological patterns are encoded in terms of structurally motivated constraints.
Finley, S. (2017). Learning metathesis: Evidence for syllable structure constraints. Journal of Memory and Language, 92, 142-157.
Dr. Beth Griech-Polelle
Associate Professor
Department of History/Kurtis R. Mayer Chair in Holocaust Studies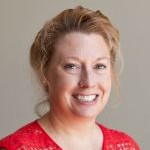 Anti-Semitism and the Holocaust: Language, Rhetoric and the Traditions of Hatred (Bloomsbury Academic Press, 2017) by Beth A. Griech-Polelle examines the varieties of anti-Semitism that have existed throughout history, from religious anti-Semitism in the ancient Roman Empire to the racial anti-Semitism of political anti-Semites in Germany and Austria in the late 19th century. The author analyzes the tropes, imagery, legends, myths, and stereotypes about Jews that have surfaced at these various points in time. The work considers how this language helped to engender an innate distrust, dislike, and even hatred of Jews in 20th century Europe. It explores the shattering impact of WWI and the rise of Weimar Germany, Hitler's rhetoric, and the first phase of Nazi anti-Semitism before illustrating how ghettos, SS Einsatzgruppen killing squads, and death camps were used to drive this anti-Semitic feeling towards genocide.
Dr. David Simpson
Assistant Professor
Department of Social Work

This study examined the use of active and avoidant coping strategies as potential moderators in the relationship between parental support and psychological outcomes in a sample of clinically anxious youth. Results revealed active coping strategies did moderate the relationship between parental support and anxiety, however, not as expected while the significant moderation role of avoidance coping was mixed. Findings showed that anxious youth with more parental support and more active coping were at risk for higher levels of anxiety, yet protected from higher depression. Avoidant coping strategies did moderate in a manner that was predicted regarding higher anxiety symptoms. Results confirmed the need for parental involvement in treating anxious youth.
Simpson, D., Suarez, L., Cox, L., & Connolly, S. (2018). The role of coping strategies in understanding the relationship between parental support and psychological outcomes in anxious youth. Child and Adolescent Social Work Journal, 35, 407-421.