PLU faculty members Lisa Marcus, Michael Halvorson and Amy Young discuss the word 'symbol' (podcast)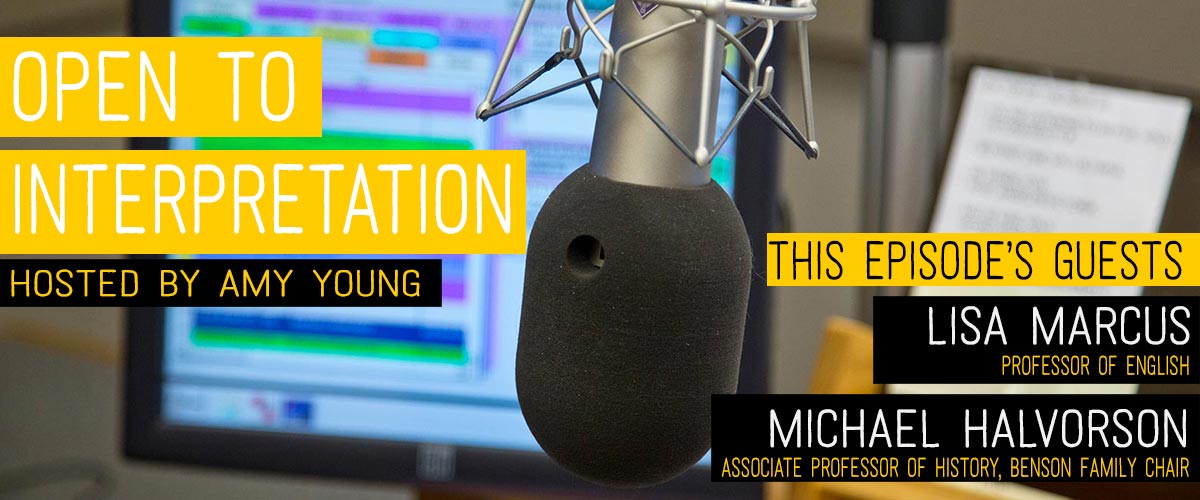 October 1, 2018
TACOMA, WASH. (March 24, 2017)-The ninth episode of "Open to Interpretation" features a discussion of the word "symbol" among host and Communication and Theatre Department Chair Amy Young, Professor of English Lisa Marcus and Associate Professor of History and Benson Family Chair Michael Halvorson.
Conversation Highlights
3:35: Dream subject and location for a J-Term study away course.
6:35: Defining symbol and "the process something comes to represent another thing."
9:30: How can what symbols represent change over time?
13:40: What do symbols have in common with logos and brand identity?
18:55: How do leaders use and attach themselves to symbols?
19:55: Symbols that have recently been in the news and at the center of cultural dialogue.
"Open to Interpretation" is a podcast devoted to exploring the meanings and implications of words commonly used in the news, on social media and on college campuses. Previous topics include "Climate," "Gender," "Violence" and "Advocacy." Episodes of OTI are released once per month. If you have feedback, comments or ideas for episodes, please email producer Zach Powers at powerszs@plu.edu.