Phi Alpha Honor Society in Social Work
Students may be invited into the Phi Alpha Honor Society in Social Work. To be eligible, students must be in the top 35% of their cohort.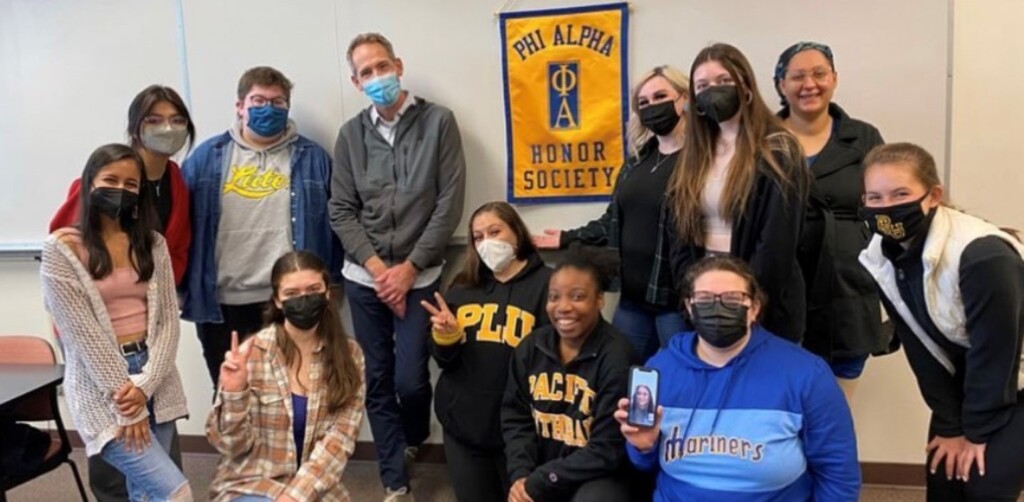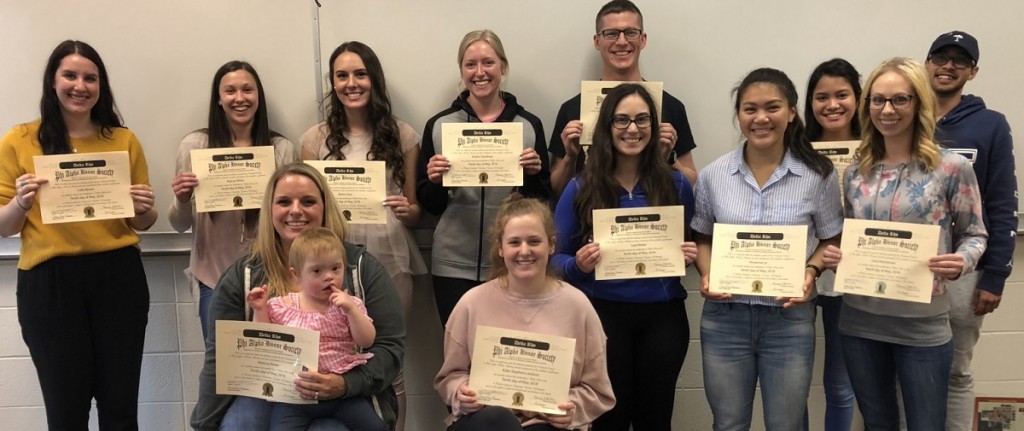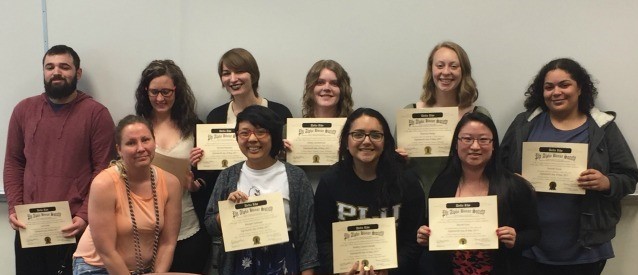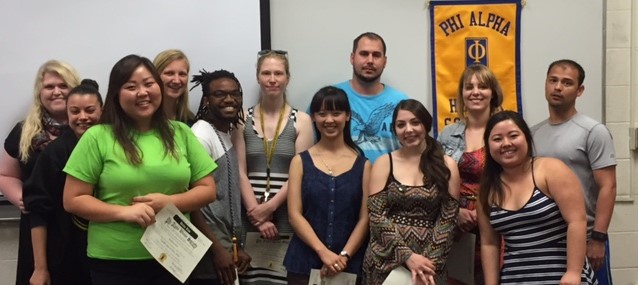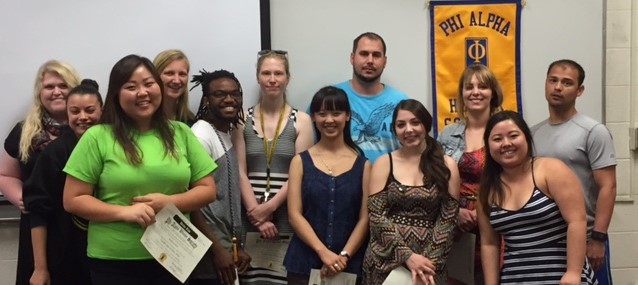 What is Phi Alpha?
Phi Alpha is the Social Work Honor Society that is connected to the national Phi Alpha Honor Society. Ours is the Delta Rho chapter. Phi Alpha Honor Society is a certified member of the Association of College Honor Societies (ACHS). Certification by ACHS requires adherence to strict guidelines for organizational excellence, transparency, participatory governance, and scholastic eligibility. Certification requires that honor societies use the top 35% of the class criteria, rather than GPA. Thus, students must have completed at least 9 credits of social work courses, 48 credits toward graduation, and be in the top 35% of their cohort. Students are inducted into the Honor Society in the Spring.
What do we do?
Phi Alpha at PLU puts on educational information sessions, fundraising events, and social activities throughout the year. Phi Alpha engages in community service projects, volunteer opportunities, connection with alumni, and mentoring. There will be more information on this in future emails, or on our Instagram platform (@plusocw).
The elected officers are:
President: Koa Beck
Vice President: Anna Beach
Secretary: Teranejah Lucas
Treasurer: Jessica Franco
Vice President of Social Media: Kelsey Turner
Faculty: Dr. JoDee Keller