February 22, 2020 Big Sister Panelist
Director of the Center for Cultural & Inclusive Excellence at Highline College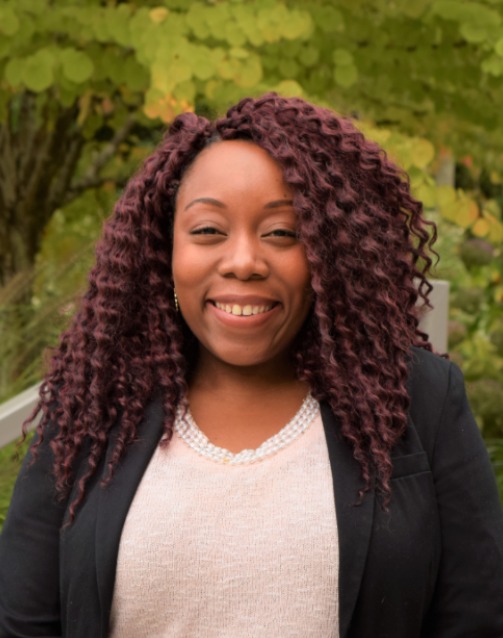 Biography
Doris Martinez has spent her career creating inclusive and equitable environment in various roles across the nation. Born in Huntington Park, CA. Doris considers herself a true Washingtonian. As a Honduran-American of Garifuna decent, she was raised primarily in Federal Way with her parents and brother. A child of immigrant parents, education was instilled at an early age, which included knowing her family, language and heritage. The complexities of being Latinx of African descent were challenging throughout her K–12 experience, but it was an identity that Doris embraced as her educational landscaped increased throughout her undergraduate and graduate college experience. Doris launched her professional student affairs career at La Salle University in 2011 where she served as Off-Campus Community Coordinator and served as a university liaison, bridging university relations through active community-wide programming, partaking in police advisory community initiatives and crisis response efforts. Since 2014, Doris has served in numerous roles at Highline College. As the Director for the Center for Cultural & Inclusive Excellence at Highline College, her department provides transformative leadership through a supportive learning environment that is equitable and inclusive. In her role, she aims to provide students a safe space to examine social injustices, equity, and inclusion while empowering students to be change agents in their communities. With a commitment to increasing social consciousness, dismantling systemic barriers for others, Doris serves as the President for the Multicultural Student Services Directors Council, a statewide higher education council within the Washington State Community & Technical College system centering equity, diversity and inclusive efforts. Additionally, she was appointed in 2019 as part of Seattle University's Alumni Board of Governors. Doris is a proud of alumni of Highline College where she obtained Associate of Arts degree in Speech Communication in 2007. She continued her studies at Seattle University where she earned a Bachelor's Degree in Strategic Communications in 2009 and a Master's Degree in Education Student Development Administration in 2011.
General Manager at Chevron Environmental Management and Real Estate Company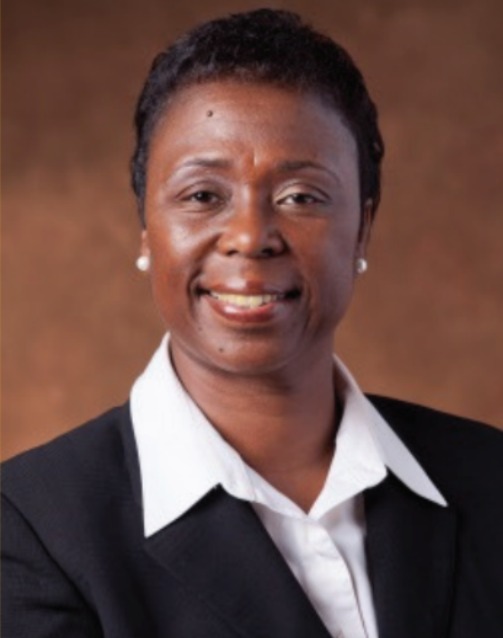 Biography
Michelle Y. Long '85 is a long-standing member of the Pacific Lutheran University community and the vice-chair of the PLU Board of Regents, upon which she began serving as a member in 2001. She is an active supporter of programs emphasizing leadership and a life of service for college students, and an involved advocate here at PLU. As a member of the Q Club, she established a named scholarship for students from minoritized backgrounds who are majoring in math or science. Her time on the Board of Regents has included serving on the Student Life, Governance and Executive Committees. Long was awarded the Distinguished Recent Alumnus Award in 1998. Long currently works for Chevron Corporation as General Manager, Downstream Environmental Management, and heads a team of environmental remediation experts in managing the downstream and chemical portfolios of more than 1,400 retail stations, terminals, pipelines, manufacturing facilities and refineries in more than 22 countries. Long began her career with Texaco Refining and Marketing in 1988, launching a more than 30-year career in the industry. Long has had roles of increasing responsibility in areas of manufacturing and processes improvement. This led to her developing experience in supply chain management for alternative transportation fuels, including leading a team responsible for developing technologies related to commercial production and distribution of advanced non-food- source biofuels. Her expertise also includes management liaison for university-based research projects, logistics, and overall system-related issues. While her career has taken her across the U.S., Long has remained a committed community member who's held essential positions in the NAACP, United Way, the Urban League, The Boys and Girls Club and Girls Inc., among others — became involved in the university's then-fledgling Math, Engineering and Science Achievement (MESA) program before ultimately receiving PLU's outstanding recent alumni award in 1998 for her volunteer work. As a recipient of the National Eagle Leadership Award in 1999, Long recognized for her leadership in corporate and social responsibility. Born in 1960 in Montgomery, Alabama, Long graduated from PLU with a bachelor's degree in chemistry in 1985 after transferring from Purdue as a junior.
Executive Director at Peace Community Center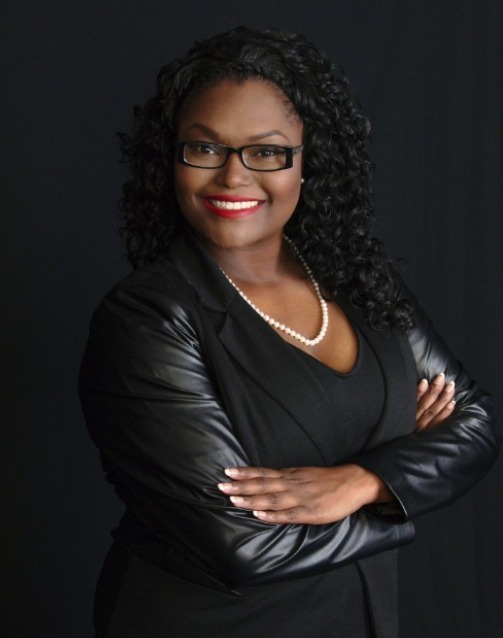 Biography
L. Denice Randle graduated from Lakes High School and earned her Associates degree from Pierce College-Fort Steilacoom. After graduating from Pierce, she received a full-ride scholarship to Whitworth University via the Act Six Leadership & Scholarship Initiative. At Whitworth, she earned a BA in English Language Arts and was a change agent on campus for diversity, equity and inclusion efforts for the campus at large. Within a year of graduating from Whitworth, she earned a Masters in Education from Pacific Lutheran University. Denice has taught as a classroom teacher; served as a non-profit administrator and co-led a diverse high school in Seattle as an assistant principal and regional director of college readiness. As the regional director of college readiness, she developed a robust strategic plan to ensure 100 percent of students from diverse communities graduated from high school and were accepted to 4-year college and universities of fit. Denice currently serves as the Executive Director of Peace Community Center, a non-profit located in the Hilltop of Tacoma that provides educational, social-emotional, summer enrichment, STEAM, tutoring, family engagement resources and college & career training and access for students in grades 2-12 who are historically underrepresented in higher education. In 2013, Denice was awarded Distinguished Alumni by Pierce College for her community impact. She presently serves as a member of the Board of Trustees of Whitworth University.
President and CEO of Tacoma Urban League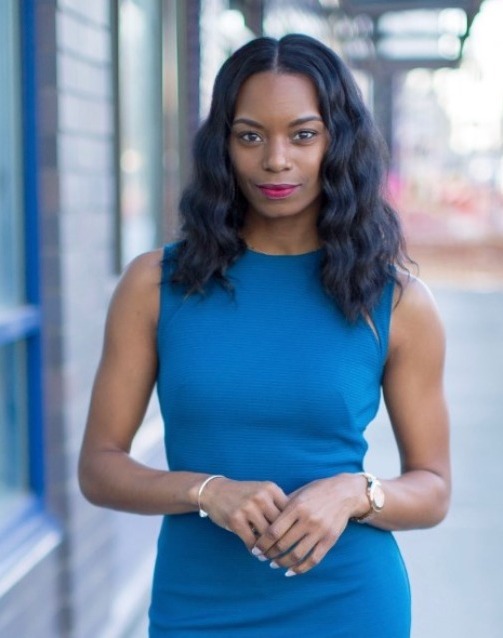 Biography
T'wina Nobles is President & CEO of The Tacoma Urban League, founded in 1968, the Tacoma Urban League is devoted to empowering African Americans and other disenfranchised groups to enter the economic and social mainstream. From its earliest days in the civil rights movement, through years of partnership with government and public agencies, the Tacoma Urban League has been a beacon of hope and a catalyst for change in the South Puget Sound African American community. T'wina is also a School Board Director of University Place School District, TEDx speaker, a ParentMap Superhero for Washington State Families, the recipient of the National Urban League Most Improved Affiliate Award, University of Puget Sound Young Logger Service Award, City Club of Tacoma Dennis G. Seinfeld Emerging Leader Award, Tacoma Public Schools WASA Community Leadership Award and two PTA Golden Acorn Awards. She is a graduate of The University of Puget Sound and has her Master of Arts in Teaching and a degree in U.S. Politics. In 2007 she began teaching middle school science and recently taught a high school college preparation course at Lincoln High School and Stadium High School. By 2013 T'wina gained experience consulting political campaigns for candidates including current Tacoma Mayor Victoria Woodards, Tacoma School Board Candidate Dr. Dexter Gordon, and Congressman Denny Heck. In addition to non-profit leadership, teaching, and her work consulting political campaigns, T'wina has served ten years as a member of her children's Parent Teacher Student Association (PTSA) in University Place School District.
April 25, 2020 Big Sister Panelist
Best-selling author, Master Life Coach; Keynote Speaker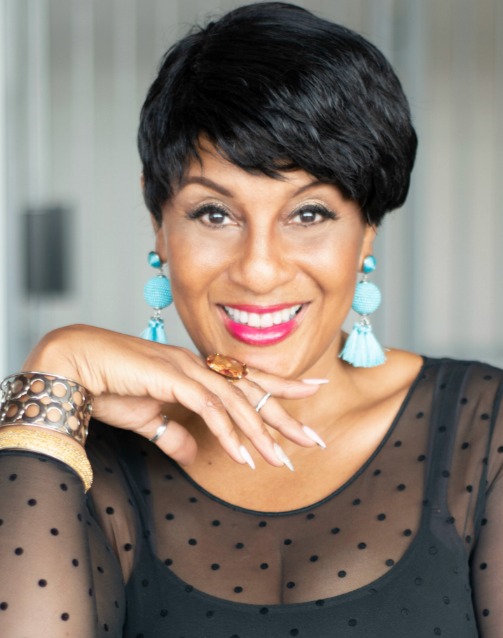 Biography
Debrena Jackson Gandy, the Million Dollar Mentor, and JUICY WOMAN is passionate about teaching, guiding, coaching and mentoring women in a NEW paradigm for living – the Juicy Woman Lifestyle of joy, peace, ease, beauty, order and Flow. She is a nationally published best-selling author of three books, a Master Life Coach with over 5,000 clocked coaching hours, international traveler; and designer of transformational courses, programs, seminars, intensives, masterminds and retreats. She's been seen in Oprah's O, Essence, Ebony, Woman's Day and Black Enterprise, and has been seen most recently on national TV on TV One's Sister Circle, and previously on CNN, CNN Live, Good Day New York, Good Morning Texas, Good Day D. C., C-Span, King 5's New Day Northwest and Portland's Afternoon Live TV Shows. She also a popular radio show and podcast show guest, and is a former TV show host on TBN's Seattle/Tacoma station. She is mentor to 16 amazing women across the country. Center for Gender Equity Coordinator at Pacific Lutheran University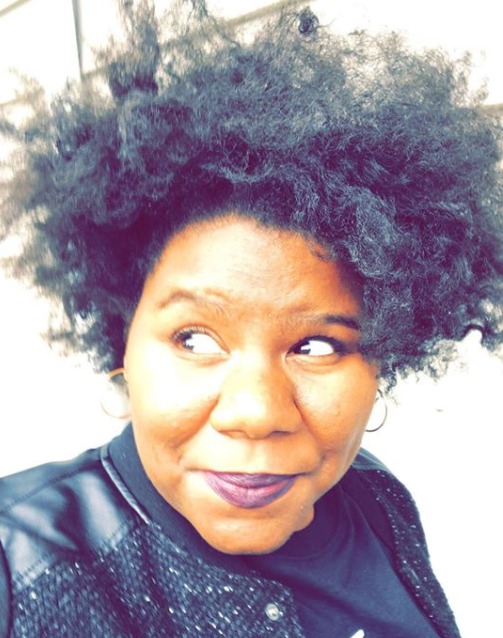 Biography
Nicole Jordan was born and raised in Hilltop, Tacoma WA. She stayed local and went to Pacific Lutheran University where she graduated with her Bachelor of Arts in Social Work in 2015. Throughout her time on campus, she worked in various departments across campus building a wealth of diverse experiences, participated in campaigns, and volunteered in the community. Upon graduation, she served as an AmeriCorps Volunteer in partnership with PLU and Keithley Middle School, as a College Access Coordinator. Jordan then served as a Work-Based Learning Specialist within the three youth rehabilitation facilities in Washington. Then she worked with Treehouse as an Education Specialist in Bethel School District's comprehensive high schools. Now, Jordan is attending Evergreen State College pursing her Master's in Public Administration and is the new Center for Gender Equity Coordinator.
Chief Executive Officer and Founder of KD Hall Foundation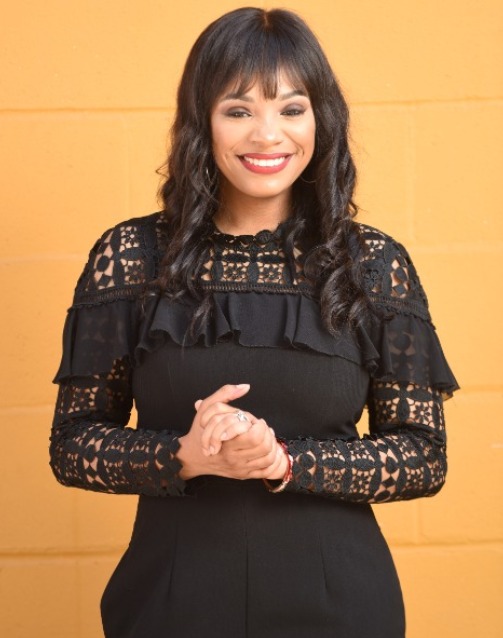 Biography
KD Hall is the epitome of a networking and corporate problem solver genius. Her production and problem-solving skills are not the only things that set her apart. With years of experience in higher education, communication management, strategic professional planning/training, KD is equipped to handle a copious number of tasks with integrity and poise. She is a visionary, a creator, a leader in workforce development and women initiatives including gender pay inequity. Her high energy and hardworking core keeps her motivated while assisting clients to achieve their professional goals. She also serves as an affiliate professor in the Master's of Communications: Communications Leadership program at the University of Washington and holds her own as a professional speaker, moderator, producer, author, spokesperson, and special interest journalist. She is also a member of the Washington State Women's Commission Task Force, 2019 Cohort Women on the Watch recipient from the South Sound Magazine, and author of an upcoming white paper Parity in the Workplace. Not to mention she holds a Bachelor's degree in Mass Communication with a minor in Broadcasting Journalism, MBA, and Master in Adult Education— Leadership and Training. KD co-founded her communications firm KD Hall Communications, LLC in 2015 and has since been extremely impactful across corporate and government sectors. Her communications firm specializes in public relations, storytelling, and organizational development. KD also co-founded KD Hall Foundation in 2015, since its inception they have been extremely impactful across the corporate and private sectors and the community at large. KD teaches at University of Washington School of Masters in Communication. As a result, the KD Hall team have been invited to the White House, received 20 proclamations, and successfully guided 60 students through an experiential internship for producing 3 Women on The Rise conferences as well as 4 Women's History Month conferences.