PLU's Black & Gold Chapter
PLU's Black & Gold chapter of Mortar Board seeks to uphold the society's ideals of scholarship, service, and leadership by collaborating with other leaders at PLU to become one of the most influential and active student organizations on campus. We give back to the university and faculty that have assisted us during our college journey, and we promote literacy, community service, and gender equality through service to our alma mater.
EXPECTATIONS & REQUIREMENTS OF MEMBERSHIP
At least 10 hours of community service per semester
Attendance at PLU Mortar Board meetings
Active participation in organized events
Timely communication with officers
INVOLVEMENT & SERVICE
Below are some of the organizations where PLU Mortar Board alumni have contributed their time through volunteering:
American Heart Association
Coin Drive for the Wishing Well Foundation
Delta Iota Chi Turkey Basket Drive
English Language Learning Program
Habitat for Humanity
Keithley Middle School
Local churches
Salvation Army Giftwrapping Booth
Snohomish Senior Center
Trinity Lutheran Church Food Pantry
Tzu-Chi Foundation
Washington Trails Association
Winterfest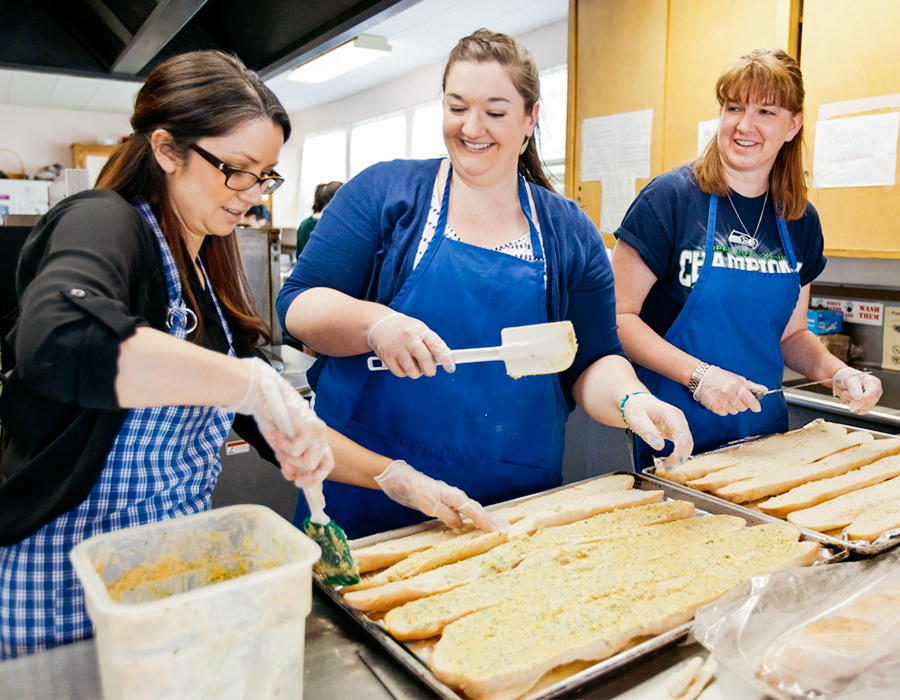 BENEFITS & SERVICES
Academic recognition and connections with faculty, administrators and other campus leaders. Alumni networking, including career and graduate school networking and assistance. Graduate fellowships available only to members. The possibility of an instant pay increase for federal government jobs with entrance at the GS-7 level.
MEMBERSHIP ELIGIBILITY
In order to be considered for induction into the PLU Black and Gold Chapter of Mortar Board, students must complete an application package, which will be reviewed by a selection committee. Applications are open to all PLU students who have junior status, plan to graduate in the 2018-2019 academic year, and have a cumulative GPA of 3.5 or higher.
Competitive applicants will articulate how they have practiced leadership, service, and scholarship during their time at PLU. Selected students will participate in new member orientation and be inducted into Mortar Board during spring semester. Current juniors will then serve as active Mortar Board members during their senior year.
A complete application package must include:
Online Application
Leadership Resume
Letters of Recommendation
The online application is available now.  You can find it here. Please note that you must be logged in to your PLU account to fill out the form.
We would like to note that there is an $80 fee required by the national organization for Mortar Board membership.
LETTERS OF RECOMMENDATION
Provide two (2) letters of recommendation, at least one of which must be from a PLU faculty member.
Instructions for Recommendation Letter:
Letter should include full name of applicant and address to "PLU Black & Gold Chapter of Mortar Board​".
The following qualifications should be addressed:
Performance in academics     Capacity for analytical thinking    Ability to work with others
Intellectual independence     Community engagement     Ability to drive and motivate
Ability to organize and express ideas clearly
Must be submitted by recommender via PLU campus mail to Mortar Board Committee (SIL Office AUC 161)​, via email to mortarboard@plu.edu (PDF files are recommended), or via US Mail to:
Mortar Board Committee​
Student Involvement and Leadership
Pacific Lutheran University
Tacoma, WA 98447