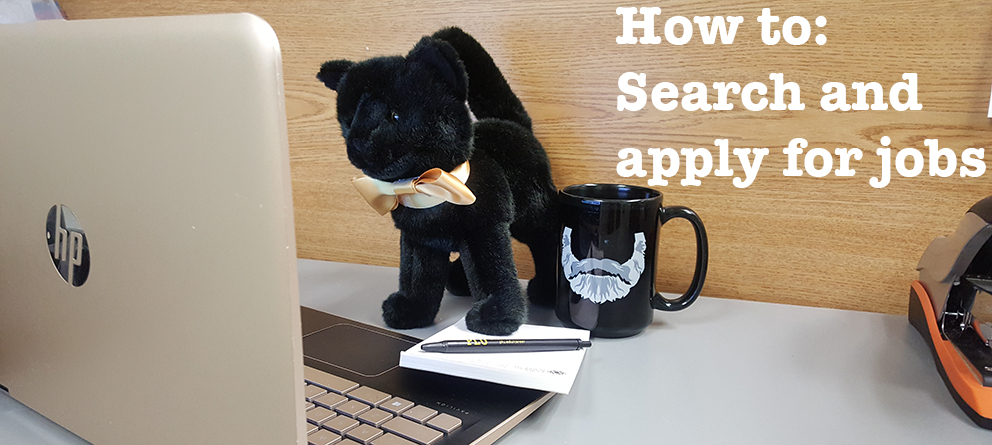 How To Search And Apply For Jobs On the Career Connections Opportunities Board
The new Career Connections Opportunities Board is the platform where all available on and off campus jobs are posted. Follow these steps to log in, upload a resume, and start your search.
Log In
Click the Career Connections Opportunities Board logo on the right
Log in with student ePass
Upload a Resume (REQUIRED to apply for on-campus jobs)
On the left side menu click Documents→Approved
Click the "Add New" button
Attach a resume, name the document, and click submit
Search for Jobs
On the left side menu click Jobs→Jobs
Click "Advanced Search" and select the position type you're looking for (On-campus, part time, etc.) and search
View Job Descriptions and Submit Applications
Find a job and click on the title
Read the description, including instructions on how to apply
Click "Apply" in the upper right side the description or follow alternative instructions on how to apply.
NEXT STEPS:
Wait for employer contact
Now, you are waiting to hear back from the employer. If a significant amount of time goes by, it is appropriate to send an e-mail to the person who posted the position, and let them know that you are still interested. You can also apply for other jobs as well.
Got the job or not
If you end up landing the job, congrats! Head over to the "So… You've Been Hired" web page and follow the instructions. If you didn't end up getting this one, don't get discouraged, and keep applying for other jobs. If you need assistance, call 253-535-7459 and ask to set up an appointment with a Career Counselor. They will be able to help with your application materials and job search process.
Good Luck!