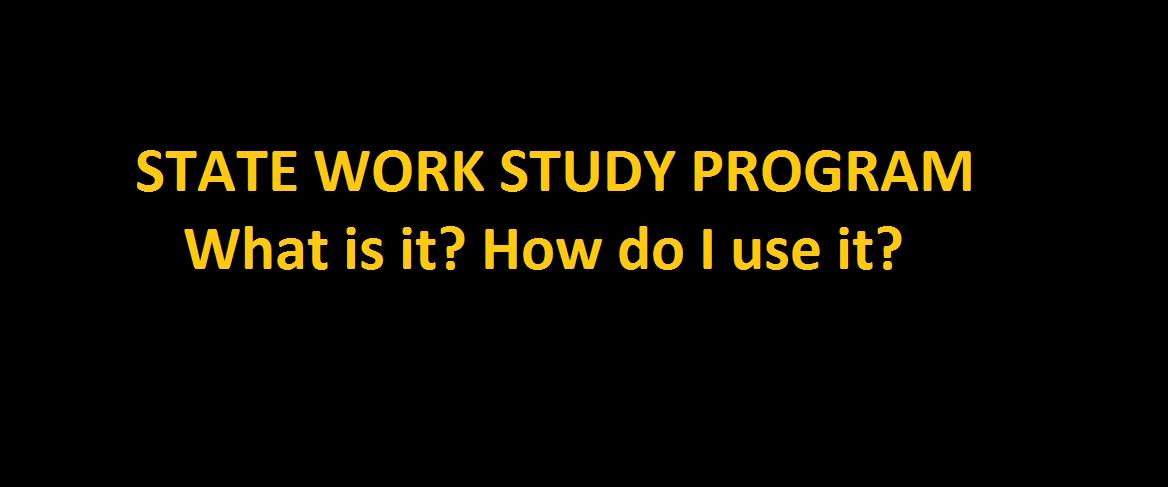 Are you a Washington State resident that has a work study award? You are qualified to take part of the State Work Study Program!
What is the State Work Study program?
The state work study program is run by the Washington Student Achievement Council. The goal is to allow students to gain job experience in different fields. Using your state work study award allows you to have a job with an off-campus employer.
What are the benefits of using the State Work Study Program?
There are many benefits of using the program. Here are a few:
The income you earn in your State Work Study position will not count against your next year's FAFSA.
There are several State Work Study employers that really want to hire PLU students.
On average, State Work Study positions pay higher than most on-campus positions.
How do I search for State Work Study jobs?
All jobs are posted on the Opportunities Board. Click here for instructions on how to log in and search 
After I get a State Work Study position, what do I have to do?
You just need to fill out a State Work Study Employment Referral Agreement Form (PDF). After you print out this form follow these steps:
Fill out your personal information in Step 1.
Take the form to the Financial Aid Office, where they will fill out Step 2, and sign the form.
Take the form to your employer. They will fill out Step 3. They need to remember to place their EIN # next to the name of their organization, and sign their name in Step 3.
Either you or your employer will then send the form to the Student Employment Office. We will complete the form, and send a copy of the completed agreement to the employer.
One form is filled out for the Fall and Spring Term each year. If you plan on working the summer, a new form will need to be completed.
How many hours can I work a week?
When you are attending classes, you may work up to 19 hours a week (the week starts on Saturday and ends on Friday). During times of break, you may work up to 40 hours per week. You may only go up to the 40-hour limit as long as you are not enrolled in classes.
After reading this page, I still have questions about the State Work Study Program.
If you have questions, or need help finding a position, please contact the Office of Student Employment:
stuemp@plu.edu
253-535-8786