PLU Alumni Travel Opportunities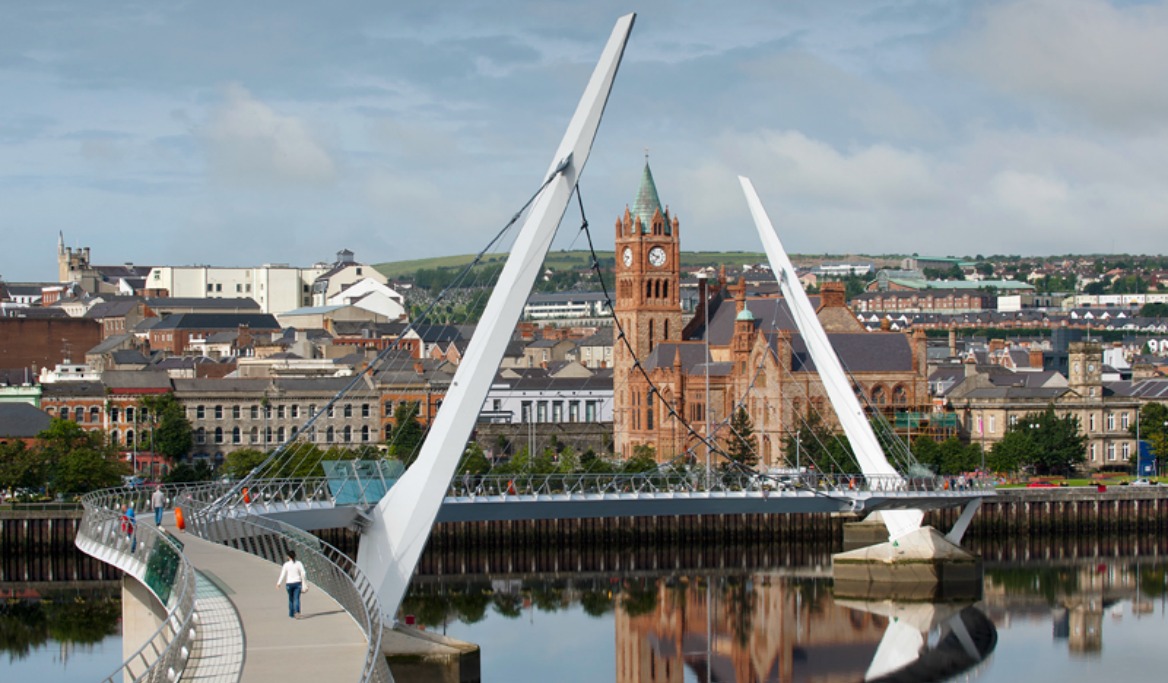 PLU's Pilot Alumni Travel Seminar to Northern Ireland!
In collaboration with the Office of Advancement, the Wang Center for Global Education is offering an opportunity for a study away like program to PLU alumni and friends of PLU. This pilot program is being offered in 2018 to Northern Ireland with PLU retired Faculty member, Dr. Ann Kelleher.
Logistics:
LOCATION: Derry/Londonderry, Northern Ireland, UK
LOCAL SPONSORS: The Junction and Holywell Trust
TRAVEL DATES: April 7 to 14, 2018
REGISTRATION FEE: $300
PROGRAM FEE: $1,600 (airfare is separate)
Includes accommodation at Maldron Hotel Derry, all breakfasts, five lunches, two dinners, speakers, a musical event, three guided tours (one in Belfast), one-on-one conversations with peacebuilders, reading materials, and international travel insurance.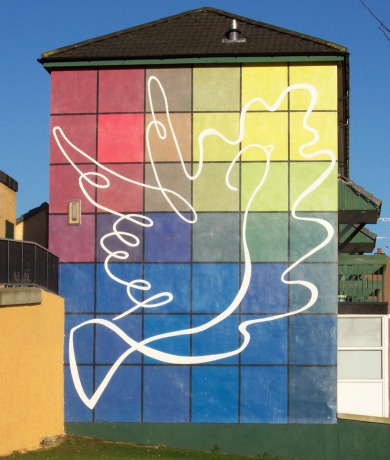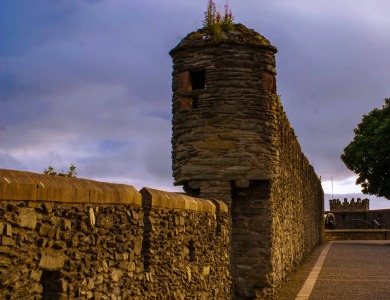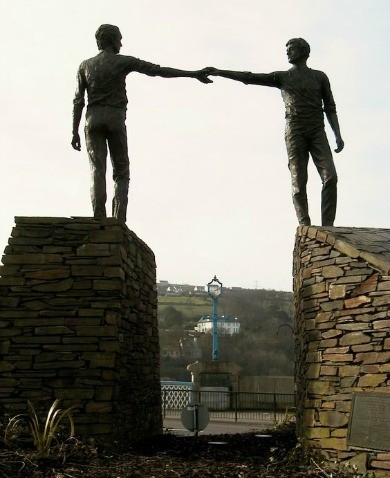 "Local Peacebuilding in Practice"
About 110,000 people live in Derry/Londonderry, a small city among earth's twenty-first century cities. Although seemingly marginalized in today's global world, Derry's people can shine a light on a chronic issue of our times, the need to build a shared society after protracted ethno-political violence. This "lovely wee city on the Foyle" provides visitors with travel experiences that appeal to the whole person – mind, heart, and senses.
Meeting the people who have "done the work" to achieve peace in Derry/Londonderry can teach about forging constructive solutions to post-violent conflict societies.
It can foster empathy with those who took the risk to pioneer ways of bringing people together across deep historical divides.
Taking the time to get to know the wee city well – its sights, sounds, fresh air smells and loquacious locals – enables visitors to feel like they belong.
The "Local Peacebuilding in Practice" travel seminar will enable its participants to find their own favorite experiences as they discover the wide range of possibilities open to them in a place becoming known as "peace city." "Local Peacebuilding in Practice" is made possible by the partnership between Pacific Lutheran University and local community development/peacebuilding groups that have been engaging in inter-community work for 29 years. Learning about their efforts to build sustainable peace in a deeply divided society can teach a great deal. Healthy societies require creating constant interconnections among people on all sides of communal divides as they diligently work to improve the quality of life for their communities.

Accommodation
The $1,900 program fee is per-person, regardless of single or shared rooming. Please indicate your rooming preference (single or double occupancy at the Maldon Hotel Derry) by emailing wang.center@plu.edu.
Cancellations
The $300 non-refundable confirmation deposit secures your participation in the program. The $1,600 program fee is non-refundable.
Children and Dependents
While this seminar was designed for adults, it's possible that children can be accommodated. Please inquire with the Wang Center for Global Education office with questions on traveling with children.
Eligibility
This travel program is open to PLU alumni, their dependent spouses/children, and friends of the University.
Physical Requirements
To enjoy your travel experience, participants should be in good physical and mental health and be able to keep up with the pace of the group. Wheelchair access could be problematic, as Derry is a walking city. Program participants requiring extraordinary assistance must be accompanied by someone who can provide all required assistance. If you have specific concerns, please contact the Wang Center for Global Education with your questions.
Travel Insurance
For alumni, their dependent spouses and their children, international travel insurance is included. Click here for a summary of benefits. We recommend that travelers purchase trip cancellation insurance separately.