Funding, Scholarships and Research Grants
PLU Financial Aid, Gift Aid and Scholarships apply toward your Semester Study Away program fees. We recommend you also apply for study abroad scholarships.
Start researching possible scholarships early-at least one term to two years prior to when you plan to go abroad. Most scholarship deadlines are well before the actual program application deadline, sometimes a year or more prior to the actual award year. Click here to view an overview of PLU and external funding opportunities.
PLU Study Away Funding
In addition to these PLU awards, check with your academic department to see if there are other sources of funding within your major. Use the links below to check specific deadlines for each scholarship or award.

Benjamin A. Gilman International Scholarship
Ayana Freeman ('21) was awarded a $3,500 Benjamin A. Gilman Scholarship for her semester in Trinidad and Tobago this spring. The Gilman Scholarship provides funding for students who receive a Pell Grant to study away, especially to those studying a critical language such as Korean, Turkish, Hindi, or Russian while abroad. For more information, click here. Congratulations, Ayana!
"I am very honored and blessed to have received this scholarship. As I prepare to embark on my Study Away journey, my aspiration is to: develop a greater appreciation for the diversity of the Earth's ecosystems, discover more about myself as an individual, and expand my knowledge of life in Trinidad and Tobago both in the classroom and beyond." – Ayana Freeman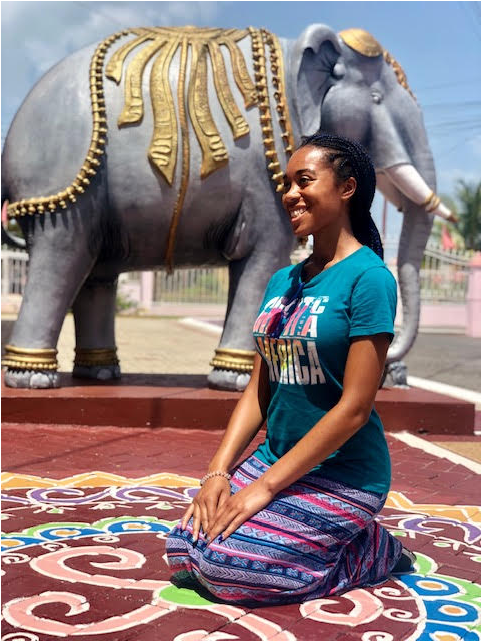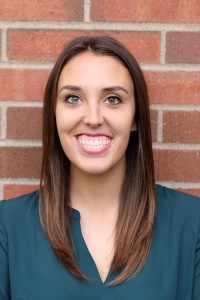 Congratulations to Amber Richards for winning a $1,000 Phi Kappa Phi Study Abroad Grant for her J-Term 2019 program in Windhoek, Namibia! These grants are awarded to students with a GPA of 3.75 and above who wish to seek knowledge and experience in their academic fields by studying away. For more information on these grants, click here.
"I am honored to be one of the recipients of the Phi Kappa Phi Study Abroad Grant. Thanks to the society's generous support, I will be able to completely immerse myself in the Namibian culture while I am student teaching in the local classrooms. I am beyond excited for this once in a lifetime opportunity!" – Amber Richards
Congratulations to our Fall 2018 External Scholarship Winners!
Paige Balut – IES Vienna ($1,000)
Marisa Etzell – James Cook University ($2,000)
Sharlaine Hesira – SIT-IHP Climate Change ($2,960)
Tran Hoang – CIEE London ($1,500)
Moses Mbugua – CIEE Paris ($750)
Marisa Etzell at James Cook University, Australia, an Approved Program hosted by Arcadia.
In addition to PLU and Wang Center scholarships, there are many other scholarship opportunities facilitated by scholarship organizations and other providers outside of PLU. Eligibility and application requirements will vary. These scholarships are not awarded by the Wang Center or PLU. Explore the list of scholarships below and use the links to be directed to the organization's website.
External Funding Resources
The links below may be useful in your search for funding. Check with the Wang Center or your program sponsor (such as IES Abroad, CIEE, SIT Study Abroad, etc.) about scholarships designated specifically for your program abroad.
Have you found a scholarship that's not on our list? To share additional scholarship resources or suggest updates to this page please email wang.center@plu.edu with the subject line "External Scholarship Resource."