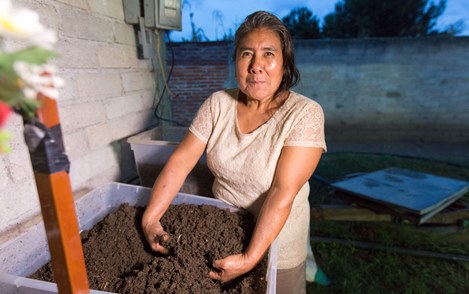 Caring for the Earth
Here at PLU we value both global education and sustainable living. International travel creates a significant carbon footprint. Through Earth Deeds, PLU semester study away students calculate their carbon impact and direct funds to sustainability projects around the globe. The semester study away programs have funded:
See more about PLU funded projects on the Earth Deeds PLU Organization page.
Carbon Offsetting and Onsetting
The Wang Center for Global and Community Engaged Education and the PLU Sustainability Office, in partnership with environmental organization Earth Deeds, offer an educational program for study away air mile carbon mitigation called, "onsetting". To reduce the negative effects of air travel, student fees go toward addressing the social cost of carbon through "onsetting,"  funding sustainability projects here on campus and in our study away program sites around the world.
PLU in the Climate Leadership Awards
PLU was a finalist in the Second Nature Climate Leadership Awards for work with carbon onsetting and study away! Check out our video on the Planet Forward website.
Call for Grant Proposals
Each spring, the Wang Center reviews proposals and awards grant funding to organizations around the world for projects related to sustainable agriculture and forestry, species preservation, water conservation, and sanitation that are productively addressing the tension between people, plant and prosperity. To apply, submit your application here by May 15, 2020. If you are unable to access the online form, alternative submission instructions can be found below.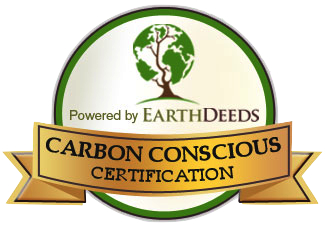 Tips for staying sustainable while abroad
1. Research your host country. It is important to understand cultural differences about the environment and learn sustainable practices that the country uses (or doesn't!). Also, look at effects of tourism where you'll be.
2. Use water sparingly. This doesn't mean to dehydrate yourself; but take shorter showers and turn the water off when brushing your teeth, etc. Many countries have a limited water supply and leaving the water running even for a short time can make a big difference.
3. Walk! (Or bike or use public transportation!) Chances are you will not be taking a car with you if you are studying abroad, but remember that walking around a new city will help you get to know it better and see much more!
4. Take a water bottle with you to avoid buying lots of plastic bottles. Consider buying a water sterilizer or simply boil water from your tap. This not only saves lots of plastic from being used, but in the long run will save you some money too!
5. Become a local! Why eat at Starbucks or McDonalds when you have an array of new, exciting food to explore at your fingertips? Try to buy local food. Chances are the food will taste better, be healthier and will offer opportunity to meet new people and try new things.
6. Be aware of the souvenirs you purchase. It is important to support the local economy, but also ask yourself where the souvenirs are coming from. Try not to buy gifts that come from endangered species or authentic historical artifacts. You don't want to be stuck in the airport trying to illegally import something like this!