Location
811 121st St Tacoma, WA 98444
Across the street from Ingram Hall on 121st St.
VOLUNTEER
Many hands make light work, and we are excited to welcome our community to volunteer at our community work days.
SPRING 2021 Volunteer Days
Tuesdays 10:30am – noon
We will be following COVID-19 precautions of physical distancing, mask wearing, and tool cleaning and inviting up to 10 volunteers to join at each event.  We encourage volunteers to bring rain gear, a water bottle, and to wear closed toe shoes.
COMMUNITY BEDS
In summer 2020, 7 new beds were built for Parkland community members to reserve and grow their own foods and flowers.  Community members growing in these beds are asked to uphold the garden's organic practices and invited to share their garden knowledge with each other in every-other-month Community Garden meetings.
Summer 2021 – Community beds are FULL!  "Reserve a Garden Bed" to add your name to the waiting list.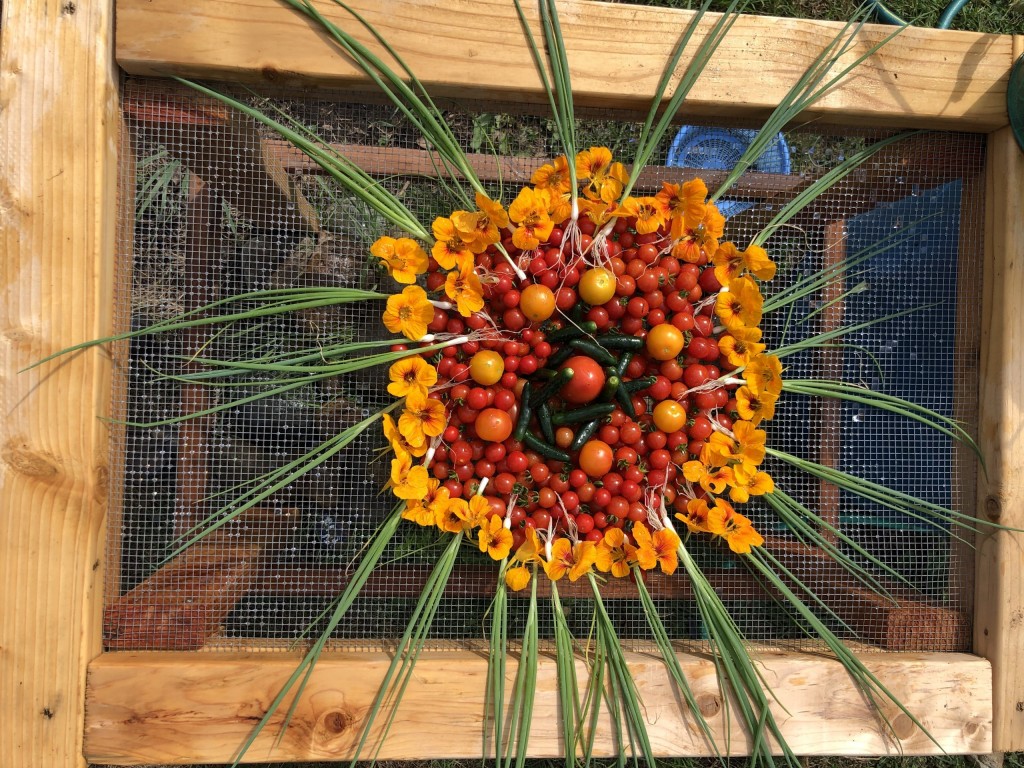 SCHEDULE A VISIT
The PLU Community is always open and welcome for you to enjoy the space.  We also invite you to consider scheduling a time for a class visit or community builder work party in collaboration with The Diversity Center.  Please send us an email at garden@plu.edu sharing:
Group Name and number of people
What type of activity you are interested in (general work party, class discussion, other)
Hopeful date and time (we do our best to coordinate schedules!)