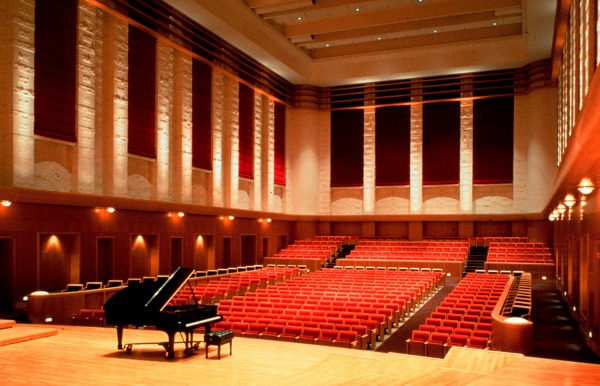 Let us welcome your orchestra to Lagerquist Concert Hall!
Each year for the last 19 years, the PLU Orchestras have hosted up to a dozen of the finest high school orchestras from around the region to Lagerquist Hall for a day of music making and sharing. The Annual PLU Orchestra Festival offers your ensemble an opportunity early in the year to hone their performance skills and get great feedback both from our guest clinicians and from our warm, generous acoustic.
The PLU Orchestra Festival offers you...
A chance to perform in one of the best concert venues in Washington
Positive feedback from an expert guest clinician
An audio recording made in the rich acoustic of our hall
A downloadable video of your performance*
A day of fellowship with players and conductors from around the region in a non-competitive atmosphere
A low entry fee
*The video is available for a small extra cost.
Past Clinicians have included...
Jerry Kracht, Prof. Emeritus at Pacific Lutheran University
Don Thulean, former Music Director of the Spokane Symphony Orchestra
Roger Briggs, Conductor Emeritus of the Whatcom Symphony Orchestra
Huw Edwards, Music Director of the Olympia Symphony
Paul Eliot Cobbs, Music Director of the Tacoma Youth Symphony Association
George Shangrow, Former Music Director of Orchestra Seattle
Roupen Shakarian, Music Director of Philharmonia Northwest
Harvey Felder, Music Director of the Tacoma Symphony Orchestra
Stewart Kershaw, Music Director of the Auburn Symphony Orchestra
David Waltham, Former Music Director of the Rainier Symphony Orchestra
Wesley Schulz, Orchestra Director at the University of Puget Sound
For more information and to get your orchestra involved, go to our official: