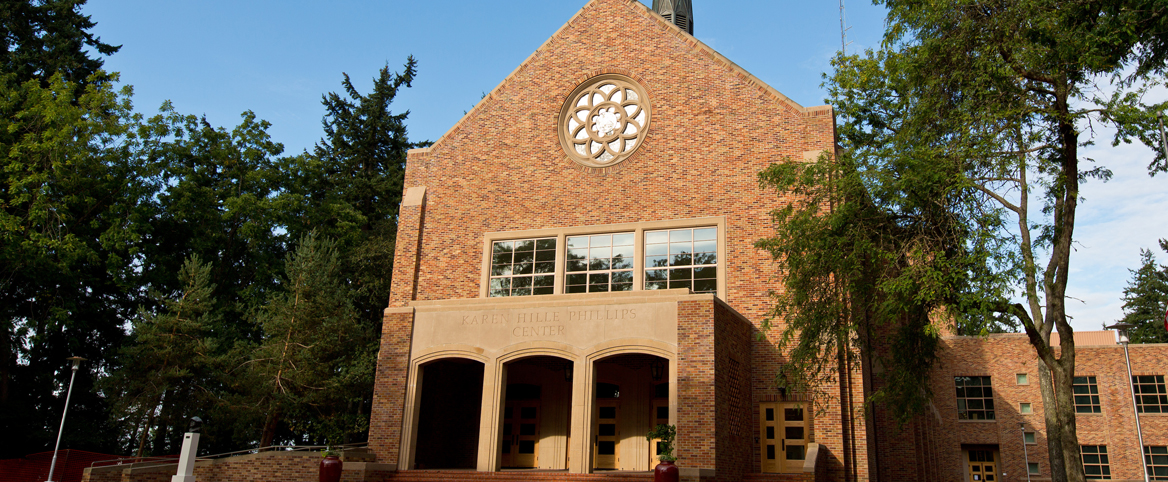 PLU Theatre and Dance Community:
Before anything else, A HUGE WELCOME TO OUR INCOMING CLASS! We have 35 new students joining our department this year (majors and minors), and we are absolutely thrilled to work with you, learn from you, and get to know more about your experiences and artistry!
Following up on this week's Return to Campus announcement and Dean Bennett's announcement concerning School of Arts and Communication (SOAC) programs, the department of Theatre and Dance would like to provide our students—new and returning—with information about our Fall 2020 semester.
Throughout the spring and summer, department faculty have been meeting to discuss best options and scenarios to provide students with a fantastic production and class experience while positioning your health and wellbeing above all else. The department chair, Tom Smith, has also been meeting with the chairs and dean of SOAC and chairs at theatre and dance programs across the country on a regular basis to share ideas and discuss new safety practices.
CLASSES
In concern for your health and wellbeing, all but two classes (THEA 250: Acting I and THEA 350: Scene Study) have been moved to completely online for fall. Your Theatre and Dance professors have been working hard to translate class projects and presentations to best fit the online environment. In many cases, the change in delivery of these courses has brought about exciting new possibilities.
Because of our new modality, Theatre and Dance students will now gain experience with recorded performances, acting and designing for the camera, and related skills to prepare you not only for opportunities on stage but also in film, television, and new media.
THEA 250 and THEA 350 were given approval to be blended courses. This does not mean they WILL meet in person, but when the state and the school feels it is safe enough, they CAN meet in person. Your instructor will provide you more information about how and when these classes may begin to meet in person. It is important to note that no student in either of these classes will be required to attend in person; instead, you can join in-person classes online and participate virtually. We want what is most comfortable for you.
All your professors should be in contact with you before September 4 to share where and how your online learning will take place. In addition, PLU has shifted starting and ending times for all fall courses, so please be sure to confirm with your professor the start time for your class after they contact you.
PRODUCTIONS
Our production season will continue as scheduled!
Vpstart Crow's production of Recent Tragic Events has been given approval by the rights holder to be performed virtually and live streamed; their advisor, Jeff Clapp, will provide more information and share resources to help accommodate this.
Dance Team should make contact with their advisor, Sarah Seder, to discuss the best options for the Winter Dance Showcase.
Clay Crows should contact their advisor, Tom Smith, for any fall Crow shows.
Our two fall Spotlight Season productions will be presented in different ways.
The musical revue Broadway at the Movies will be recorded and streamed as part of PLU's Homecoming Weekend.
The Christians will be live streamed.
Designers and stage managers for these productions will be contacted by their director(s) to discuss slight shifts in responsibilities.
Students registered for Running Crew I or II will receive information from their instructor regarding how those classes will interact with our streaming fall productions.
STUDENT EMPLOYMENT
There will be fewer student employment opportunities for the fall semester since most of our student employees are hired to build shows. However, there will be opportunities in all shops to assist in maintenance, organization, and on special projects and there will likely be new positions available (such as video editors) as well. We will post job announcements through our Sakai site when we have more specific information, likely the first week of classes.
ARTISTIC ACHIEVEMENT AWARDS
For those who have earned an Artistic Achievement Award within the past two years, there are no changes to your responsibilities (being a declared major or minor) to maintain that award.
For juniors and seniors who had different requirements for your award, you will be notified of modified expectations after school begins.
All scholarship recipients should rest assured that the retention of awards will not be impacted in any way!
For first year students, chair Tom Smith will contact you in the first two weeks of classes to discuss declaring your major or minor.
GUEST ARTISTS
We understand the continued importance of advanced training, practical experience, and making professional connections. Therefore we will be leaning into our already well-established guest artist program to provide more opportunities for students to connect with professionals through interactive virtual masterclasses.
NEW OPPORTUNITIES
Although many things will not be the same this fall, we'd like to focus on some amazing opportunities that will come out of this unique time. Since our productions will be live streamed, audiences from around the world will have the opportunity to see your work! Through revised classes, many of you will now have recordings and electronic portfolio materials to include in your Capstone website and professional portfolio! Guest artists from Broadway and major regional theatres are now available to provide virtual masterclasses to our students!
We will also be introducing new programs throughout the year to help build community and to strongly connect students with each other, the faculty, and PLU.
As Dean Bennett noted in his email, the arts need you now more than ever. Theatre and Dance students have the power to make the world better, safer, and stronger and to bring disparate people together. PLU's department of Theatre and Dance is committed to creating an environment for you to become the artists the world needs right now. Thank you for joining us on your journey!
Sincerely,
The faculty of PLU Theatre and Dance
Tom Smith, Chair
Kathy Anderson
Jeff Clapp
Henry Loughman
Sarah Seder
Amanda Sweger