Syllabus 2015 / 2016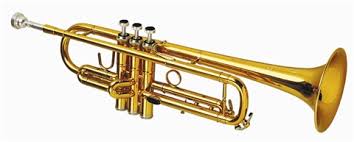 Instructor: Dr. Zachary Lyman
Office: MBR Music Building, Room 113
Office Hours: by appointment
Office Phone: 253-535-7612
Email: lymanzt@plu.edu
Below I have outlined my goals and expectations for the year. My teaching method is one that relies heavily on your input. You will get out of lessons with me what you put into them. The more prepared you are, the more questions you ask, the more inquisitive you are, the more excited you are about the trumpet, and the more open-minded you are, the more you will get out of lessons with me. Lessons are our opportunities to get to know one another as people and as musicians in an interactive, one-on-one setting. They are our chances to exchange ideas, try new ways of attacking our weaknesses, and to develop a long-term plan that meets your goals and my expectations. I will push you hard, but you should push yourself harder.
Lessons:
Students are expected to come to lessons on time and well prepared. Arriving late to a lesson or missing your lesson will significantly affect your final grade. You should arrive ready to work and think hard, to engage yourself in learning new concepts in new ways, and ready to ask insightful questions about concepts on which you have been working during the week. Students should make significant progress on materials assigned for the week.
Unless you are instructed otherwise, please come to all lessons having thoroughly warmed up. All students will be given 12 lessons per semester. There will be no lessons during the first and last weeks of classes each semester unless a make-up lesson is needed.
Practice:
It is impossible to improve as a trumpet player without daily practice. Ignoring this obligation is a waste of our time and your money. You must come to each lesson having thoroughly learned and digested the assigned material so we can work on where you are in your playing rather than where you were. Practicing must become part of your daily routine, like homework in any other class. Keeping up with daily practicing is the best way to receive an A in trumpet lessons. I stand by what one of my first trumpet teachers, Dr. Robert Lemons, said to me in 6th grade: "How much should you practice? Well, how good do you want to be?" I want you to be very good.
Chamber Music:
All trumpet students are strongly encouraged to participate in chamber music. This might be something as formal as being a registered member of a brass quintet, quartet, or trio (for zero or 1 course credit). Or it might be as informal as playing trumpet duets with a friend. Chamber music can teach you elements of musicality and communication that private lessons and large-ensembles cannot. I am happy to help form student ensembles.
Trumpet Studio Class/Trumpet Ensemble:
Trumpet Studio Class meets most Wednesday evenings from 5:30pm to 6:30pm in MBR room 322. All trumpet students taking private lessons (either with Dr. Castro or myself) are required to attend this class unless you have a direct class conflict. (Missing seminar for work is not acceptable, please arrange your work schedule so Mondays are free during this hour).
This is our chance to meet together as a studio, play for each other, welcome special guests, explore performance concepts and repertoire, and to share ideas as a group. We will also rehearse together during this time as the PLU Trumpet Ensemble.
Students are required to perform regularly in studio class each semester for informal critique by their peers. These performances might include etudes, solo works, or small chamber ensembles. When students are not performing they should be ready to make helpful comments about the performances.
Concert Attendance:
Please take note of the requirements for concert attendance indicated in your music student handbook (The Handbook can be found at www.plu.edu/music/documents).  Do not underestimate the effect that concert attendance can have on your final lesson grade or on the status of your music scholarship!  It is up to you to make sure you are fulfilling this obligation… plan ahead so you can attend enough concerts.
In addition to the recital attendance requirements set forth by the Music Department, all students taking trumpet lessons are strongly encouraged to attend all recitals involving brass literature.  This includes all University Symphony Orchestra, Wind Ensemble, Concert Band, Lyric Brass Quintet, Jazz Ensemble, and guest brass artist/ensemble performances.
The current concert attendance list can be found online through the music homepage (www.plu.edu/music).
REQUIRED CONCERTS: All trumpet students MUST attend the following concerts:

Sunday, October 30, 5:30pm: Lyric Brass concert with guest artist and participants in the 2nd annual PLU High School Brass Workshop
Sunday, April 23, 3:00pm: Lyric Brass concert
Other concerts of note (not required but strongly encouraged!):

Sunday, January 29, 4:00pm: Dr. Lyman recital with Dr. Ezhokina. Second City Chamber Series, First Lutheran Church in Tacoma
Friday, March 3, 7:30pm: Dr. Lyman solo performance with the Tacoma Community College Orchestra.
Performance Dates:
The trumpet ensemble will perform at the Brass Recital at the end of each semester as well as our annual studio recital. Get these dates into your calendars now!
Saturday, November 19, 4:30pm: Brass Recital
Saturday, May 13, 4:30pm: Brass Recital
Grading:
Lessons (For music majors in a semester jury term: 70%, 12 lessons at 5.8% each; For non-music majors and music majors in a degree assessment term: 80%, 12 lessons at 6.7% each)*
*(Since the proficiency exam will usually take place only the spring semester, the extra 10% left over from the non-proficiency-exam-semester will be added to your lesson grade).
You will be assigned a grade for each lesson based on my assessment of your preparation, performance, attention to detail, and progress taking into account my determination of your potential.
To get an A in trumpet lessons you must work up to your potential and challenge yourself beyond your current limits.
Missed lessons will receive a 0%, and lateness to lessons will lower that lesson grade to a maximum possible grade of 75%.
Lateness of more than 15 minutes will be considered a missed lesson. If you let me know at least a day in advance of the need to miss a lesson or if you will be late, arrangements can be made for a makeup time with no grade penalty. Requests for a makeup time made the day of your lesson will not be honored, except in the case of severe illness, family emergencies, etc.
Treat your trumpet lesson as you would any other academic class. A student may request his or her grade record at any time during the semester.
As I mentioned earlier, the single most important element to your lesson grades is practicing. Unprepared students will receive very low lesson grades.
A Google Document will be shared with each student and will serve as our lesson record for each semester. I will update this document shortly after each lesson with your required practice materials, goals, expectations, repertoire, etc. It will be your responsibility to check this document regularly and to use it as a practice guide each week in preparation for your next lesson. It's a good idea to install the Google Drive app on your phones so you can have access to your lesson record at all times.
Trumpet Studio Class (10%)
Your grade for Studio Class each semester will be based on the following criteria:
Attendance at and promptness to weekly class meetings
Solo performances
Preparation and performance of your assigned parts for Trumpet Ensemble
Attendance at, and quality of, performance at the semester-end Wind and Brass Recitals, chapel services, and any other performances we may have
Attendance at the required concerts listed above
Proficiency Exam (10%)
At the end of each year (usually during our last lesson in the spring), you will be required to perform a short (15-20 minute) proficiency exam. This is my way of making sure that you are continually working toward greater mastery of basic trumpet fundamental skills. You should integrate your preparation for this exam into your daily practice routine during the semester. Cramming adds stress and doesn't work anyway!
Requirements for the Proficiency Exam:
For all grade levels:
All scales and chords must be played two complete octaves from F# to C, but only one octave from C# to F.
All scales and chords must be played from memory.
All proficiency exams will include sight reading.
Freshman Year
All major scales and arpeggios
All minor scales in each of the three forms (harmonic, melodic, and natural) and their arpeggios.
Two-octave chromatic scales beginning on any note.
Sophomore Year
All of the above
Transposition at the following intervals: down a m2, down a M2, up a M2.
Junior Year
All of the above
Transposition at the following intervals: up a m3, down a m3, up a M3, up a P4, up a P5.
Senior Year
All of the above
All dominant seventh (Mm7) and fully diminished seventh chords.
Juries (For music majors in a regular semester jury term: 10%; for non-music majors and music majors in a degree assessment term: juries will not be factored as part of your semester lesson grade)
All students taking lessons for credit must perform a jury at the end of each semester that they are enrolled in lessons. If a student does not perform a jury, the lesson grade for that semester will be zero.
Juries will take one of two forms: (1) a regular lesson jury for most students, or (2) a Degree Assessment Jury for music majors in their assessment semesters. This jury is in addition to the required internal year-end proficiency exam for trumpet.
Semester juries: music majors will be graded on the quality of his/her jury performance by a panel of music faculty members. The average of the jurors' grades will be factored as 10% of the final lesson grade for the semester. Non-music majors will not be graded on his/her performance.
Degree Assessment Juries are for music majors only and will not be factored into their final lesson grades. These assessment juries are rigorous evaluations of the music major's progress toward the successful completion of his/her degree. I do not assign an additional grade to these juries because they are already graded pass/fail by the faculty and have a significant impact on the student's ability to continue as a music major.
More information regarding juries and assessments specific to each degree can be found in the music student handbook at www.plu.edu/music/documents.
Fall Semester Jury Day: Friday, December 11, 2015
Spring Semester Jury Day: Friday, May 20, 2016
A Note about Email:
Email will be our primary means of communication for the trumpet studio. All trumpet students must maintain an active PLU email account and check it frequently, preferably several times a day. I will use PLU email accounts only to communicate with you. All students are responsible for staying current with email communication.
Important notice regarding disabilities:
Students with medically recognized and documented disabilities and who are in need of special accommodation have an obligation to notify the University of their needs. Students in need of accommodation should contact the Office of Disability Support Services (253-535-7206). If you need course adaptations or accommodations because of a disability, if you have emergency medical information, or if you need special arrangements in case the building must be evacuated, please make an appointment with me as soon as possible.
Take Care Of Yourself!
Musician health and safety should be primary concerns in your performance life—concerns which I share as your instructor. If you believe you are developing a performance injury, please let me know. There are resources available on campus and nearby to help you. The music handbook has numerous resources to help you prevent and recover from injury. Be proactive – we are preparing you for a long life of musical involvement and performance. Attention now and henceforth will assure that longevity!
Music and Materials:
Students are expected to promptly obtain assigned music for lessons. See me if this presents a significant obstacle.
REQUIRED MATERIALS:
Practical Daily Warm-Ups for Trumpet, by Zachary Lyman. Available at the PLU bookstore
A metronome
The following is a list of materials that we might get to in each year… you are NOT required to purchase all of this music. We'll work it out in your lessons.
Freshman Year:
Etudes and Methods:
Arban: Complete Conservatory Method for Trumpet
Hering: 32 Etudes
Concone: Lyrical Studies for Trumpet or Horn
Rochut: Melodious Etudes for Trombone, Book 1.
Chicowicz: Flow Studies
Wurm: 40 Studies
Clarke: Technical Studies for the Cornet
Schlossberg: Daily Drills and Technical Studies for the Trumpet
Bousquet-Goldman: 36 Celebrated Studies
Thompson: The Buzzing Book
Solos and Excerpts:
Balay: Prelude et Balade
Cools: Solo de Concourse
Handel: Aria con Variazioni
Ropartz: Andante and Allegro
Sophomore Year:
Etudes and Methods:
Caferelli: 100 studi melodici
Brandt: Etudes for Trumpet
Dufresne-Voisin: Developing Sight Reading
Gekker: Articulation Studies
Goldman: Practical Studies for Trumpet
Arban: 14 Characteristic Studies
Wurm: 40 Studies
Solos and Excerpts:
Robbins: Mont St. Michel
Peeters: Sonata for Trumpet
Bennett: Rose Variations
Korda: Sonatine
Kennan: Sonata
Hovhaness: Prayer of St. Gregory
Barat: Andante et Scherzo
Starer: Invocation
Junior Year
Etudes and Methods:
Charlier: 36 Transcendental Etudes
Bitsch: 20 Etudes
Harris: Advanced Studies
Bach: Cello Suites
Plog: 16 Contemporary Studies
Smith: Top Tones for the Trumpeter
Vannetelbosch: 20 Etudes
Solos and Excerpts:
Arutunian: Concerto
Gallagher: Sonata Breve for Unaccompanied Trumpet
Gallagher: Sonata for Unaccompanied Trumpet
Hummel: Concerto
Torelli: Concerto in D
Purcell: Sonata
Stevens: Sonata
Debussy: La Mer
Stravinsky: Petrushka
Mussorgsky/Ravel: Pictures at an Exhibition
Respighi: Pines of Rome
Tchaikovsky: Symphonies Nos. 4 and 5
Beethoven: Leonore Overtures No. 2 and 3
Copland: Quiet City
Copland: Outdoor Overture
Plog: Animal Ditties
Ketting: Intrada
Riisager: Concertino
Senior Year:
Etudes and Methods:
Vizzutti: Advanced Etudes
Snedecor: Lyrical Etudes
Reynolds: 48 Etudes
Chaynes: 15 Etudes
Solos and Excerpts:
Hindemith: Sonate
Neruda: Concerto
Haydn: Concerto
Fasch: Concerto
Friedman: Solus
Persichetti: Parable
Dello Joio: Sonata
Chaynes: Concerto
Tomasi: Concerto
Jolivet: Concertino
Mahler: Symphonies Nos. 1, 3, 5, and 7
Bruckner: Symphonies Nos. 4 and 7
Stravinsky: Rite of Spring, Petrushka, and Firebird
Strauss: Death and Transfiguration, Don Juan, and Also Sprach Zarathustra
Bach: B Minor Mass and Magnificat
Handel: The Trumpet Shall Sound
Bitsch: Four Variations on a Theme by D. Scarlatti
Enesco: Legend
Persichetti: The Hollow Men
Antheil: Sonata
Giannini: Concerto
Pakhmutova: Concerto
Turrin: Caprice
Gregson: Concerto
Honegger: Intrada
Sampson: Litany of Breath
Bozza: Caprice
Bozza: Rustiques
Cheetham: Concoctions
Ewazen: Sonata
Wagner: Parsifal