Here are just a few of the concerts this year that will feature PLU student trumpet players.
Be sure to check out the full music calendar for a complete list. All concerts are at 8:00pm in Lagerquist Concert Hall in the Mary Baker Russell Music Center on the campus of PLU unless otherwise noted.
*ALL PLU Concerts (except Christmas Concerts) are FREE to prospective students! Contact Dr. Lyman to request tickets.
*Many PLU Concerts are also streamed live online. Click here to watch.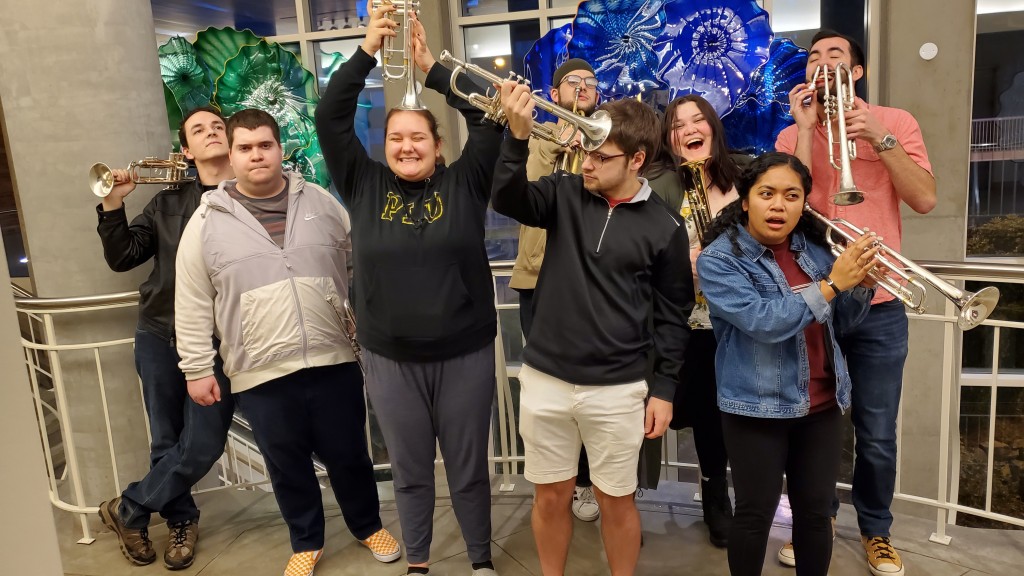 Wind Ensemble Concerts
October 10 @ 3:00pm
November 21 @ 3:00pm
March 20 @ 3:00pm
May 15 @ 3:00pm
Symphony Orchestra Concerts
October 5 @ 8:00pm
November 9 @ 8:00pm
March 15 @ 8:00pm
April 12 @ 8:00pm (chamber orchestra)
May 10 @ 8:00pm
Jazz Ensemble Concerts
October 15 @ 8:00pm in the Karen Hille Phillips Center for the Performing Arts
November 17 @ 8:00pm
March 21 @ 8:00pm in the Karen Hille Phillips Center for the Performing Arts
May 19 @ 8:00pm in the Karen Hille Phillips Center for the Performing Arts
Brass Recitals
November 20 @ 4:30pm
May 8 @ 4:30pm
Concert Band Concerts
December 8 @ 8:00pm
May 18 @ 8:00pm