November 14 - 18, 2022
Join the national celebration of international education & exchange.
PLU International Student Services and the Wang Center for Global and Community Engaged Education invite you to a week of global events and opportunities. International Education Week is an opportunity for the PLU community to learn together and celebrate international education. This national event is a joint initiative of the U.S. Department of State and the U.S. Department of Education to promote programs that prepare U.S students for a global environment and encourage future leaders from other cultures to study and learn in the United States.
At the beginning of this week, applications to study away in 2023-2024 will open. To get the most out of IEW, connect with us on social media and follow our Instagram Stories throughout the week to learn about student experiences, participate in trivia, and more – @wang.center @pluintl
Throughout International Education Week
International Meals
The Commons
Check out the Commons' dinner menu this week for dishes inspired by PLU's Gateway Program locations. Experience faithful (and tasty) renditions of local cuisines, all from the comfort of campus!
Monday dinner:  Norway

Tuesday lunch:  Oaxaca, Mexico

Wednesday dinner:  Trinidad/Tobago

Thursday lunch:  Chengdu, China

Friday dinner:  Oxford, England
Study Away Application Launch
Wang Center Website
Interested in applying for a semester or full-year study away program? Applications for the Fall 2023, Spring 2024, and Academic Year study away programs will go live on November 14th! Check out the Wang Center Program Finder to search and apply for your study away program.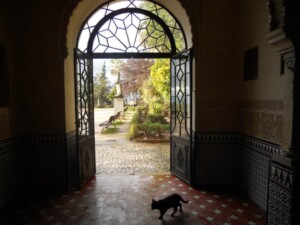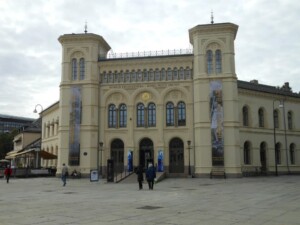 Oslo Study Away Information Session
Zoom
12:00 PM - 1:00 PM
Learn about studying away in Oslo, Norway.  Hear from 2 PLU students who are currently there!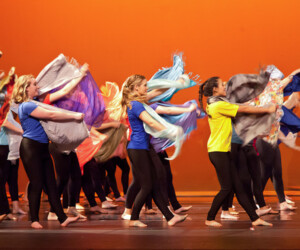 Global Getdown
The CAVE
6:30 PM - 8:30 PM
Global Getdown brings students together to show off something that is culturally significant to them, whether that be a talent or taking part in our flag parade!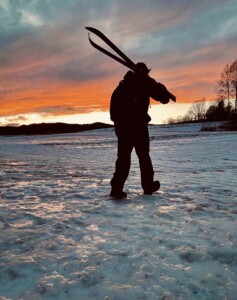 University of Southeastern Norway Information Session
AUC 201
4:00 PM - 5:30 PM
Learn about your option to study away in Norway at the University of Southeastern Norway! You can take courses in Business, Biology, Environmental Studies, Ecology, Kinesiology, and Nordic Studies.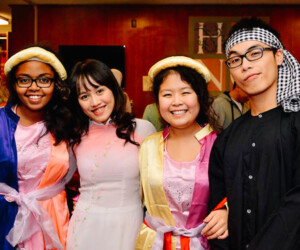 Around the World
AUC 214, Chris Knutzen Hall
6:00 PM - 8:00 PM
Travel the world without leaving PLU! Take a tour of interactive table displays to learn about the unique history, character and culture of different countries as represented by students who have personal connections to those locations.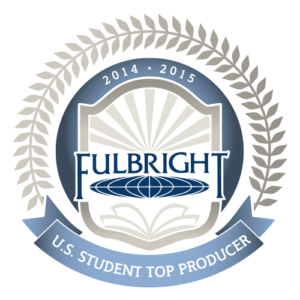 Fulbright Info Session
Online, Pre-Register for Event
1:00 PM - 2:00 PM
A virtual group presentation session by staff members at the FULBRIGHT U.S. Student Program Office to learn about opportunities for U.S. citizens to pursue graduate or professional study, conduct research, or teach English.
During the session, students will learn about types of Fulbright awards, application components, tips, and get their questions answered. Following the program overview, attendees will enter a breakout room with PLU's Fulbright Program Advisers to learn more about applying through their institution.
For questions, contact Dr. Rebecca Wilkin at wilkinrm@plu.edu, or Dr. Tamara Williams at williatr@plu.edu. 
PRE-REGISTRATION REQUIRED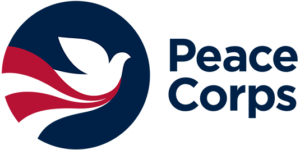 Peace Corps Prep: Eat and Meet
AUC 201
5:00 PM - 6:00 PM
This event gives current Peace Corps Prep students and students interested in Peace Corps Prep an opportunity to gather and get to know each other over pizza. We hope to see you there!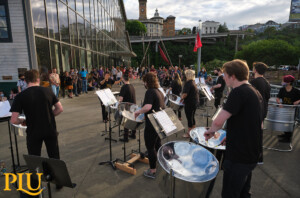 Steel Band Concert
Lagerquist Concert Hall, and live streamed via PLU | ARTS
7:30 PM - 9:00 PM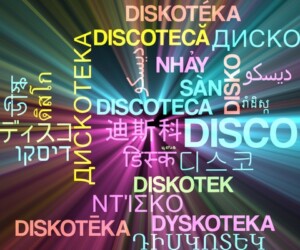 Learn the ins and outs of study away at PLU from the Wang Center's Global Ambassadors!