Welcome Bjug Day SociaLutes!
Thank you for volunteering to be a SociaLute social media ambassador for PLU's Bjug Day of Giving! You are the key to our campaign's success. Your participation helps elevate and spread the word about Bjug Day — and about all the things to love about PLU. We are deeply grateful to have your enthusiasm, time and support in making this special day of giving a success.
On this page, you will find a range of resources to help you to be a SociaLute superhero. Feel free to download images or copy and paste messaging for sharing directly from this page. It's yours to use as you see fit!
Questions?
For logistics questions, please feel free to contact Jayne Berglund, Assistant Director of Annual Giving, at jberglund@plu.edu or 253.535.7447.
PLU's Bjug Day of Giving Goals
Bjug Day of Giving is PLU's fun, philanthropic tradition during which Lutes from near and far come together to financially support student scholarships and what they love most about PLU. This year, our goal is to engage 1,400 donors. Gifts of any size to any area of PLU are welcome and will be matched with a gift to student scholarships. 
Getting Started on GiveCampus
PLU uses the GiveCampus social fundraising platform for the Bjug Day of Giving. By creating your own GiveCampus account, you will be able to track the impact of your outreach to other Lutes. Here's how to get started:
Step 1:  Create a GiveCampus user account
The first step to becoming an Advocate is to create and/or log into a GiveCampus user account. Head to the Bjug Day campaign page and enter your information — be sure to select Pacific Lutheran University from the 'College' drop down menu.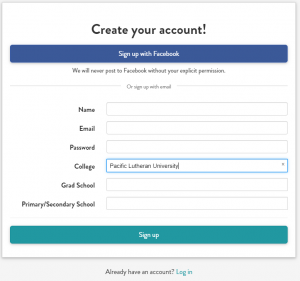 Step 2: Consider your own gift
When your friends and family see that you've made a gift to any area you love at PLU, they'll be more likely to do the same. As part of your gift, you might consider offering a 'Challenge' or 'Match'. Challenges are simple and relatively non-specific. Matches allow you to target your giving a bit more.
Challenge gift:

choose your dollar amount and select if you want the challenge to be based on the number of donors or dollars who give to Bjug Day overall (either by midnight on Oct. 16 or at an earlier deadline of your choice).

  

Matching gift:

choose your dollar amount and select how you would like to use it as a match ($1 for $1 for instance, or $1 per 1 donor). Matches offer you the opportunity to match gifts based on where you want your gift to go, affiliation (alumni, parent, staff or faculty, etc.) or your class year. 
Once you set up your Challenge or Match, you will be given a unique link you can share with your friends and family. Easy peasy!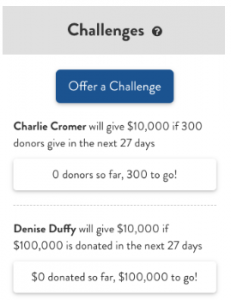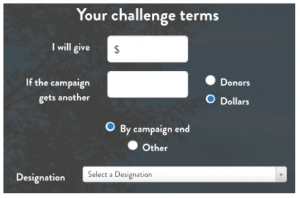 Step 3: Share the campaign link using the built-in sharing buttons
The built-in sharing buttons (located underneath the campaign video and on the 'Advocates' tab) generate a campaign link that is unique to you. When you use these buttons to share the campaign link while logged into your GiveCampus user account, the number of clicks, gifts, and dollars generated by your outreach will be tracked next to your name on the Advocates tab (this is how you can unlock prizes). Share on Facebook and Twitter to blast your friends' feeds with news about the campaign, and share over text and email to make direct, can't-ignore,  peer-to-peer asks. Share early and share often!

Check Out this GiveCampus Advocate Tutorial
Access the SociaLute Social Media Toolkit
Access the toolkit for in-depth information for being a successful SociaLute. This toolkit contains:
Bjug Day Overview
Quick References & Resources
SociaLute Responsibilities
Optional SociaLute Contest (you could win prizes & swag!)
SociaLute Timeline
Getting Set Up on GiveCampus
Uploading a Personal Plea on GiveCampus
Hashtags
Sample Social Media Posts
Images for Social Media
Inspiration
Bjug Day of Giving Campaign Link
For easy reference, here is the link we will be directing PLU alumni and friends to: www.plu.edu/givebjug
Images to Download and Share on Social Media
Facebook — "Give to What You Love" Cover Photo

Twitter – "Give to What You Love" Header Photo

GIFs
Click on the images below to see these Bjug Day GIFs in action and to download them straight to your device.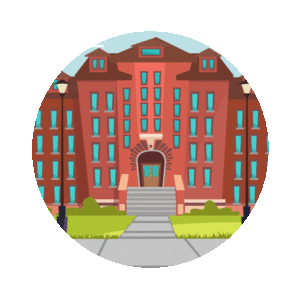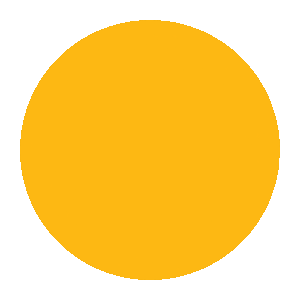 Facebook Frames
Get into the Bjug Day spirit by adding a frame to your Facebook profile (click the images below to add to your Facebook profile).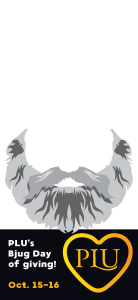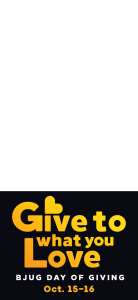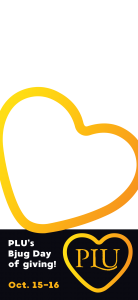 Snapchat Filters
Find and use PLU's Snapchat filters. Try on a Bjug beard, frame what you love in a heart or just show off your Bjug Day spirit with PLU's Snapchat filters.
              
Images to Download and Print
You can download, print and cut out the images below to pose with in photos for social media. Have fun and be a little silly with these!
Bjug Beard

Bjug Day Heart Cut Out