Deborah Oakman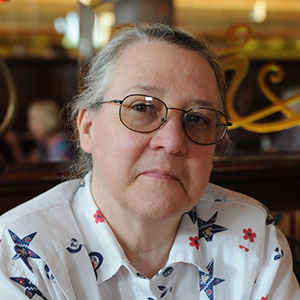 Deborah Oakman, wife of retired religion professor Douglas Oakman, passed away on Feb. 15, 2023. She was known to many alumni over the years as the sacristan (worship assistant) for the University Congregation, for which she received a special recognition award in October 2015. She will be dearly missed by her husband and many other friends at PLU who knew her.
Steve Skramstad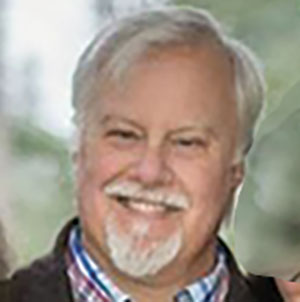 Steve Skramstad, PLU senior graphic designer, passed away in May. Beloved by his Marketing & Communications team, University Relations and colleagues across campus, Steve was hired at PLU 20 years ago. Colleagues say Steve loved to stay up to date with industry design trends and relished working with his collaborative partners across campus. Steve played a crucial role in crafting and modernizing PLU's visual brand identity and was the lead designer for some of PLU's most visible and high profile events, including Homecoming, the Christmas Concert and the Wang Center Symposium.
Lamberto Gallardo Casal
Lamberto Gallardo Casal, a custodian on the facilities management team, passed away in June. Lamberto was born in the Philippines and immigrated to the U.S. in the mid-1980s. He joined his mother, Carmen, on PLU's custodial staff. Lamberto was one of PLU's longest-serving active staff members and was a dedicated team member who took pride in the work he did on campus. Family and friends will remember Lamberto, known as "Onie" in his private life, as being quick to laugh, a great storyteller, a karaoke lover, and the designated "BBQ man.