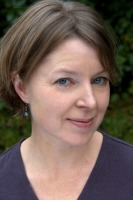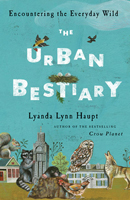 Tuesday, April 8, 2014
"The Writer's Story," 3:30PM, Garfield Book Company
Reading, 7:00PM, Scandinavian Cultural Center, Anderson University Center
Lyanda Lynn Haupt is an award-winning author, speaker, and naturalist whose work is at the forefront of the movement to connect people with nature in their everyday lives. She is the author of Rare Encounters With Ordinary Birds, winner of the Washington State Book Award; Pilgrim on the Great Bird Continent: The Importance of Everything and other Lessons from Darwin's Lost Notebooks; and Crow Planet: Essential Wisdom from the Urban Wilderness, winner of the Sigurd Olson Nature Writing Award. Her new book, The Urban Bestiary: Encountering the Everyday Wild (Little, Brown, 2013) is an intrepid blend of science, memoir, and myth that draws us all, through the activities of our own lives and homes, into nature's complex story. Haupt has created and directed educational programs for Seattle Audubon, worked in raptor rehabilitation in Vermont, and as a seabird researcher for the Fish and Wildlife Service in the remote tropical Pacific. She lives in Seattle with her husband and daughter, and their mixed backyard chicken flock.