TACOMA, WASH. (Nov. 1, 2016)- Lt. Brian Bradshaw was an understated leader who put everyone else first. Ask anyone who knew him.
Instead of walking with his head down past the crying stranger in the lobby of a residence hall at Pacific Lutheran University, he insisted the young woman accompany him skiing to cheer her up.
Likewise, without a craving for recognition, he took ROTC cadets under his wing, propping them up and helping them excel alongside him until he graduated from PLU in 2007.
So, it was unsurprising to those closest to him that Bradshaw died while running to help injured soldiers in his convoy near the border of Pakistan in June 2009, just three months after deploying to Afghanistan.
"Of course that's how Brian died," his friend, Dom Calata, recalled thinking as the details of Bradshaw's death began to surface. "Being a hero."
Still, despite the consistency of character that inevitably put him in harm's way, Bradshaw's loved ones never doubted he would come home. His death was the only thing that surprised them.
"Brian is immortal," Calata said to himself through tears as he sat on the sidewalk in front of a movie theater in Fort Hood, Texas, after learning that an improvised explosive device had taken the life of one of his dearest friends. "The next thought I had was, 'what can I do?'"
Calata decided to make his way through his contact list, calling the people whose lives were touched by his selfless friend. "That was when everyone started tiptoeing into other parts of Brian's life."
Mary Bradshaw is still tiptoeing seven years after her son's death. "He had a way of inspiring people," she said. "And he still does."
Mary says her son was a very private person.
Although she taught in PLU's School of Nursing part of the time Brian was a student, she said she didn't know any of his college friends. He never brought girls home to his parents' house in Steilacoom, and even carefully avoided combining different friend groups.
"He was sure I'd bring out the naked baby pictures or something," she said, laughing.
Now, Mary keeps in contact with those who were closest to Brian. She once invited a couple of his female friends over to sew. If Brian knew that, Mary said with a laugh, "he would be mortified."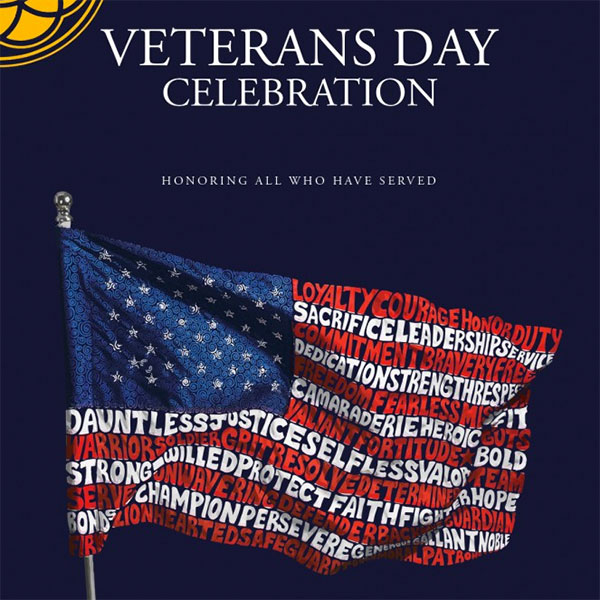 Mary said her son's spirit lives on through connections made by she and her husband, Paul, with people they would never have met otherwise. "We've learned more about Brian than we would have," she said.
Among the many stories, one characteristic stands out — Brian's ability to inspire. Many of his fellow soldiers considered him a father figure despite his young age. As a platoon leader, Brian gave troops the strength to power through a 10-day patrol when others struggled to motivate their crew for half that amount of time.
He was a gentle person, Mary said, who would reach out to the underdog and pick people up when they were down. "When someone would fall (during soccer), he was the sort of kid who would stop and help them up, not chase after the ball," she said.
Mary Bradshaw said her son always wanted to join the Army, following in the footsteps of both his parents, who are now retired from the service. "He felt very strongly about serving his country," she said.
After a summer working with ROTC cadets at Joint Base Lewis-McChord and military training at Fort Benning in Georgia, Brian moved to Alaska on assignment in August 2008. He deployed to Afghanistan in March 2009.
"Brian was coming home," Mary said. "I was sure of it." She was still in the Army when she received the news. Two officers were waiting for her in an office at work. As soon as she saw the chaplain's cross, she knew.
"I asked the question every mother asks," Mary said. "'Are you sure?'" Her question was immediately followed by a brief vision: Brian, in full uniform, running toward her with a smile on his face. Then, reality hit.
Upon realizing she didn't have any recent photos of her son, Mary requested some from his platoon. One of her favorites shows him smiling just after arriving in Afghanistan. He rarely smiled in photos, Mary recalled; he specialized in silly faces.
"It's hard to believe it's been seven years," she said.
The Bradshaws are now considered Gold Star parents, part of a group of families who lost loved ones in war. It's a membership nobody wants, yet it offers support for those who need it most. Mary has bonded with other mothers through the program.
She also started participating in marathons – five and counting – to honor her son. "I was not a runner," she said, adding that the only running she had done previously was that required of soldiers in the Army. "I'm a runner now."
PLU also honors Brian's legacy, thanks to the ongoing support of the Bradshaws and other donors.
Upon making arrangements for Brian's funeral, Mary and Paul Bradshaw knew people would want to give back, just as Brian always did. PLU immediately came to mind as one beneficiary of any monetary donations received. That was the beginning of the Brian Bradshaw Endowed Scholarship.
One student each year receives the funding, which is offered to ROTC and veteran students who have completed their first year and earned a 3.0 GPA or higher. The Bradshaws donate to it every year, and the fund continues to grow. The hope is to increase the number of recipients and possibly open it up to dependents and spouses of veterans, too.
Brian Bradshaw Endowed Scholarship
Email advancement@plu.edu or call 253-535-7177 to learn more about the scholarship in honor of Brian Bradshaw, who died in Afghanistan in 2009.
Sgt. 1st Class Michael Farnum, director of military outreach at PLU, said the scholarship serves to honor exemplary leadership, as well as the person who epitomized it.
"It is important to keep Brian's memory alive so that others may know what excellence looks like, so that they might emulate him," Farnum said. Not all military-affiliated students have access to the funding needed to pursue their dreams, he added. "If we can help lift someone up like Brian would, then we will undoubtedly be able to do more good in the world."
Dave Gunovich, dean of enrollment services, echoed Farnum's remarks. He was Bradshaw's admission counselor when the aspiring soldier enrolled at PLU.
Gunovich said PLU was the perfect fit for the "warm leader" — an unlikely Army man who everyone wants to see serving this country. Bradshaw was the kind of person who trains leaders to make a difference in the Army, Gunovich said.
"It is important to keep Brian's memory alive so that others may know what excellence looks like, so that they might emulate him. … If we can help lift someone up like Brian would, then we will undoubtedly be able to do more good in the world."
– Sgt. 1st Class Michael Farnum, director of military outreach at PLU
"Brian was that kind of guy," he said. "Those are the ones who can affect change."
Calata is proof of that philosophy, the result of a chain reaction of Bradshaw's leadership at PLU. "He was a year ahead of me and I kind of followed his footsteps," said Calata, who graduated in 2008 and completed three tours of duty before recently starting his job at the Pierce County Sheriff's Department.
Calata said fellow students fondly called him "Brian Junior." In a nationally renowned ROTC program, Calata said his friend was the best of the best, so that was quite the compliment.
Mary said she loves talking about Brian and all the lives he put before his own. She isn't sure if these and other stories about him will ever stop surfacing.
"I'm always surprised," she said.