Dear alumni:
I'm writing today to update you on the academic review process our faculty have undertaken this school year. This work, which began in November, entered a new phase this week following actions taken by the PLU Board of Regents. Because you are a valued member of our PLU community, I want you to be informed about these changes and have the context to understand this process.
The PLU strategic plan challenges the university to review, reimagine, and in some cases discontinue academic program offerings so that a PLU education remains relevant, accessible, and transformative. Just as we have responded to students and our community by adding new academic programs in recent years, now was the time to consider discontinuing other programs. This is necessary from the practical standpoint of keeping PLU's offerings sustainable and to enable our academic programs to evolve for students and society.
The higher education landscape is in the midst of significant change and challenge. These changes have only been accelerated by the COVID-19 pandemic. Over the past ten years, PLU has experienced a 16% decline in traditional undergraduate student enrollment. That decrease has not affected all programs in the same ways. Some majors and academic programs have grown, while others have not.
I am proud of faculty leadership at PLU for helping to chart our own course and making difficult decisions while honoring the distinctive elements of a liberal arts education. I am also grateful to the members of our Board of Regents for their thoughtful and strategic deliberation. As we move forward in community, we honor the processes of both grief and growth that follow these decisions.
Message from the Board of Regents
On behalf of the Board of Regents, I want to express my gratitude to the members of the Faculty Joint Committee, Provost Gregson, the academic leaders, and the many faculty and staff who have tackled this project with vision, professionalism, and an unwavering commitment to the educational mission of PLU. This has been a challenging undertaking for all involved, and one we continue to view as necessary.
This work is about finding a balance between preserving our academic richness while achieving the necessary stewardship of our current and future resources. These decisions are all the more difficult because of their impact on valued colleagues. As President Belton reminded us when making his recommendations, each discontinued program is a loss of academic perspective, and each position is a person equally dedicated to PLU's mission. As our friends and colleagues face the prospect of career transition, we are committed to remaining a community of care, honoring their service and providing support and resources in the year ahead.
Following two days of deliberation, the Board of Regents has unanimously determined their course of action, which will discontinue majors in German and Nordic Studies; minors in Classical Studies, German, and Norwegian; and the Master of Science in Finance degree. Once implemented, these discontinuations and reductions in other departments will equate to approximately 36 full-time-equivalent positions.
We are confident that the alignment of this difficult work with other important initiatives taking place around campus will help sustain PLU for many years to come. This pandemic has taught us with certainty that we must continue to innovate in ways that build on our strengths, live into our values, increase student opportunities, and expand equitable access to transformative education.
Yours in service to PLU,
Ed Grogan '93
Chair, Board of Regents
In addition to these formal decisions, the Board of Regents reviewed faculty proposals for new program alignments, new degree offerings, and an academic restructuring project to reduce administrative cost and deliver a more innovative, community-engaged curriculum. The Regents strongly affirmed these directions and offered their full support to faculty as they continue this innovative work. I look forward to sharing updates on these initiatives in the year ahead.
The year ahead
The next steps in this process will take many months as the faculty implement these changes. As a result, course offerings will not begin to change until the 2022–23 academic year, at the earliest. All current students who have declared majors and minors in an affected program will be able to complete their degrees at PLU, and our Center for Student success will develop program-specific advising guidelines in advance of fall registration.
Our provost is working closely with the department chairs and deans to ensure that those faculty who are impacted by these changes receive the support they need. This includes exploring the possibility of early retirements for eligible faculty, as well as career-transition services.
I hope you will take the opportunity to learn more about the process and explore specific questions by visiting the provost's webpage. If you have additional questions, please contact our University Relations team at universityrel@plu.edu.
In service,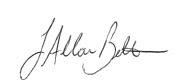 Allan Belton
President