To: PLU Faculty and Staff
From: Office of the President
Because you are an important partner in PLU's mission, I'm writing to update you on several key campus initiatives that will take greater shape this spring. Since our founding, PLU has been an ongoing collaboration of dedicated teacher-scholars, professional staff, and willing stakeholders. What connects us is the conviction that an education that deepens students' understanding, expands their horizons of imagination, and increases their range of freedom and opportunity changes the world.
That conviction, driven by the institution's Lutheran heritage, calls the university to educate in a way that contributes to the success of all students and openly embraces the world in all its complexity. This past year, we have truly embraced the world's complexity in familiar and novel ways.
Pandemic Recovery
Since last March, much of our focus has been on the immediate needs of students and faculty as we've wrestled with a menacing pandemic. I'm proud of how effectively our campus community has focused on the safety of the whole PLU family–a dedication we will continue to show until the pandemic is over.
The difficulties of the pandemic have also given us an opportunity to develop new ways to engage students, embrace the digital classroom, and better understand the vision that students of tomorrow have about their college experience. We now know with certainty that we must continue to step out of our comfort zone and embrace the need for innovation that builds on our strengths, increases student opportunities, and expands access to a transformative education. An up-to-date picture of PLU's response to the COVID-19 pandemic can be found online.
Strategic Planning
Our faculty and staff began focusing on the need for innovation more than two years ago through a new strategic planning initiative focused on educating graduates who exemplify ethical character, care for others, global perspectives, and thoughtful service to the common good. Through that process we have encouraged our community partners to dream with us, incorporating their voices as we envisioned new strategic possibilities together. The plan will serve as the framework for a five-year, campus-wide effort to strengthen and enhance the academic experience and learning opportunities we provide, and to further fortify our institutional commitment to diversity, justice, and sustainability.
I encourage you to take some time to review our strategic plan and the steps our team has already taken to make this a reality. Your involvement in shaping our collective future has been, and will continue to be, critical.
Changes to Academic Programs
Part of our strategic planning work is already underway, and much is still to come. Our faculty are currently tackling the challenge of aligning our academic programs to current and future enrollment, a difficult task for which they are uniquely equipped. The formal process, designed and carried out by our faculty, began in November and will reach a conclusion this spring. Just as we have responded to students and community by adding new academic programs in recent years, some academic programs will be reimagined, reduced, or eliminated. This work is critical to ensuring our university academic offerings align with what students and society are seeking.
I want you to know how proud I am of the work our staff, faculty, and Board of Regents have put into this effort. The passion that exists in the PLU family is remarkable and gives me great confidence that together we will continue to achieve incredible things. I hope you will take the opportunity to learn more about the process and explore specific questions by visiting the Provost's webpage.
If you have questions about the current academic review process, please contact me or . You can also expect additional updates from me in the spring following the conclusion of this faculty process, and inviting your engagement with PLU leaders around the strategic plan.
Gratefully,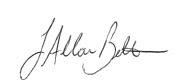 Allan Belton
President