The Listen Forums are an extension of PLU's Listen Campaign. The Listen Forums are campus wide conversations that engage community members in learning and dialogue about implicit biases, personal and community awareness, and understanding how behaviors influence workspaces, classrooms, and personal and professional relationships. The forums are designed as a space for students, faculty, and staff to learn together in community and as a part of the University's mission of care and investment in the success of all learners.
Dates: More dates upcoming in Fall 2017
Place: Chris Knutzen East in the Anderson University Center
Listen to the conversation
Learn more about Listen in ResoLute
The fall 2016 issue of ResoLute, which highlights the core tenets of Lutheran higher education, offers a deeper look at the Listen campaign and how it fits with The Saint John's Bible theme of justice for all people. Learn more about PLU's commitment to introspection and its mission to create an authentic sense of belonging for all through the voices of Lutes.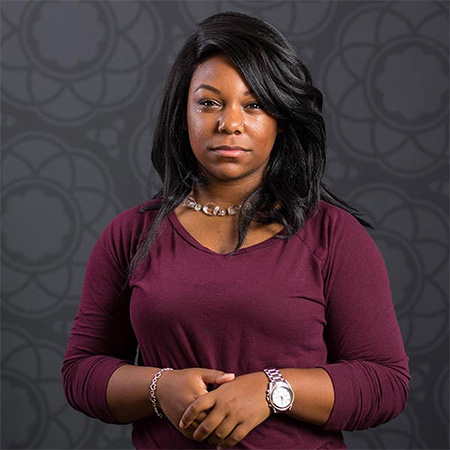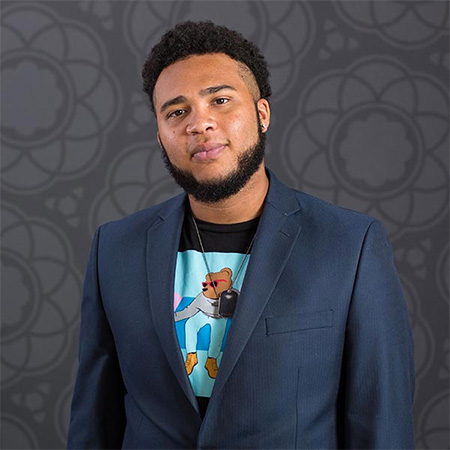 Viewpoints
I feel stereotyped at PLU in two senses, first that I'm disabled and secondly that I am fiscally conservative. I am narcoleptic, and while this is not a disability seen outward very often anymore, I am honestly a little embarrassed to tell people I am because of the things they say. The biggest thing is when people tell me how lucky I am that I can fall asleep so easily. I have had teachers ridicule me for falling asleep in class, fallen asleep driving, and even in the middle of conversations. I can promise y'all this is not something I am "lucky" to have. However the little things people say about narcolepsy are nothing compared to being a conservative on campus. People have this idea that I hate poor people (I don't, I've volunteered hundreds of hours to help people in need), that I'm some rich white guy (wrong again, lower middle class and my parents don't help me with college), and that I'm a racist (I don't even need to go into this one) – all because I have a different idea about how to restore the economy and make the largest amount of people better off. Capitalism has brought more people out of poverty than any state funded program, how are the ones who want more of it the bad guys?
Benjamin, Student
I am proud and excited to be transferring back to PLU for my senior year. The engagement, pride and discussion of topics going on in the world today in regards to social justice give me hope that things can and will change.
Amelia, Student
What's the cost to you?
Surprisingly, in higher education liberal bias, cultural appropriation and micro-aggressions are prevalent, occurring often; the vast majority unchallenged because the consequences, backlash and cost to severe. Sometimes the most well intended; those with formal educations, diversity training(s), immersions, or degrees/certificates in cultures|experiences outside their own etc…can unintentional diminish, alienate and undermine the same populations for which they espouse support.
Sometimes we have to face our worst self, actively face down stereotypes, challenge our inner circle of voices (family, belief systems, etc), really listen to appreciate voices/experiences that are foreign, unfamiliar or even uncomfortable to us. What cost are we willing to pay to earn the society we say we want? If you are having conversation about "these issues" with people you have chosen, and that you are not challenged by, then chances are you are hearing what is comfortable to you.
"We Can Make What America Must Become" by James Baldwin
"This is the crime of which I accuse my country and my countrymen," writes Baldwin, "and for which neither I nor time nor history will ever forgive them, that they have destroyed and are destroying hundreds of thousands of lives and do not know it and do not want to know it."
Miles, Student
This is absolutely amazing. I can't wait to show this to my high school students. Campaigns like this are why I am proud to be an Alum of PLU. We speak the truth even when it's not comfortable, and we aren't afraid to share it! Thank you so much for this. Go lutes!
Perri, Alum
As I enter my last year at PLU before retirement from a staff position, this conversation gives me great hope for our future because of the values PLU students are learning, sharing and passing on to the world. Listening is a difficult skill for many in our society. I have been guilty myself of hearing a person, but not listening. One has to stop, think and open the mind and heart to another in order to be successful at listening to another. Thank you to all who participated in this wonderful program to help us learn to LISTEN…..
Susan, PLU Staff
Professional Development
Financial Scholarships
The Listen campaign is a collection of individual stories that provide multiple perspectives on what it means to be a community that not only embraces diversity, but also works actively in community to promote social change. Through personal narrative and storytelling, Listen can serve as a catalyst to actively engage the entire community in reaching our goals of being a place where all members have a personal investment in ensuring we work collaboratively and intentionally in becoming a more diverse, socially just and sustainable living, learning and working community.
Since ideology impacts strategy, Listen allows communities to take a holistic approach to meeting shared visions and goals of creating more just and inclusive communities. Instead of "fixing" minoritized populations (e.g. people of color, students who are first in their family to attend college, Queer-identified individuals), the Listen campaign allows communities to look closely at the environments and conditions that impact minoritized populations. For instance, this approach does not put the full responsibility of "fitting in" on minoritized communities, but it allows us to interrogate and interrupt oppressive, exclusive structures that may hinder full participation in the community by various minoritized populations. The aim is to not only ask the question, "What happened?" when a minoritized student is impacted by bias or microagressions, but also ask the question, "What is it about this community that allows this to happen?" The reframing of our shared commitment allows us to work in partnership to dismantle the oppressive structures, policies and cultural norms that impede positive learning outcomes, as well as cultivate a university community that is inclusive and equitable for all members of the PLU community.
The Listen campaign would not have been possible without the vulnerability and courage of many students, faculty, staff and alumni who dared to speak out. Their stories of pain, triumph, responsibility and action spark conversation, ignite curiosity and provide insight into what we can do as a community to live out our vocational mission of humanizing all members of our community and beyond.
Listen was inspired by a multimedia project launched last summer by The Seattle Times. The newspaper's video series "Under Our Skin" documented conversations about race, microaggressions, white privilege and other complex terms and topics with a diverse collection of Seattle community members. It aimed to spark meaningful dialogue amid pervasive racial tension that continues to plague our nation.