Every college experience is different. Each student takes a unique path from arrival, to sticking with it, to forging forward. We followed a small cohort of students over the course of their college careers to illustrate those different paths, and get a glimpse of their PLU Years.
MEET THE STUDENTS
SWIPE/SCROLL TO VIEW ALL FIVE STUDENTS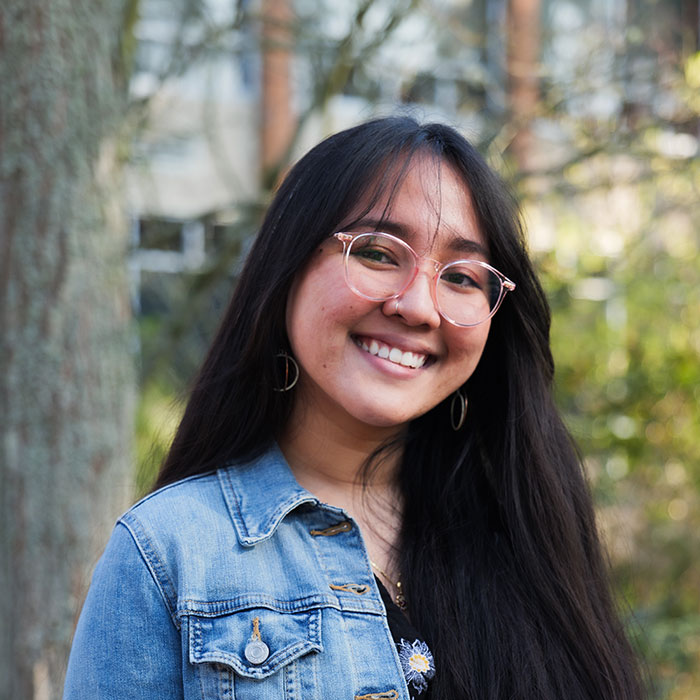 Annika Matias '20
Annika Matias '20 (she/her)
Hometown: Saipan, Northern Mariana Islands
Major: Nursing
Campus Involvement: Delta Iota Chi (nursing honor society), Blood Drive Coordinator, Rieke Diversity Scholar
What she is doing now: Neuro-Trauma PCU Nurse at St. Joseph Medical Center (Tacoma)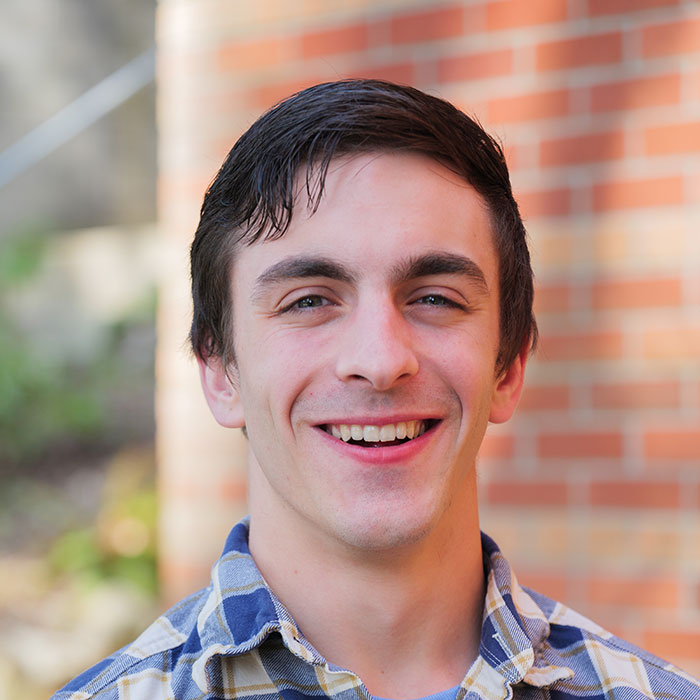 Nathan Adams '20
Nathan Adams '20 (he/him)
Hometown: Federal Way, Washington
Major: Kinesiology
Campus Involvement: Jazz Ensemble, Residential Life, Ultimate Team, Platonic (acapella group)
What he is doing now: Masters student studying exercise physiology at the University of North Carolina (Chapel Hill)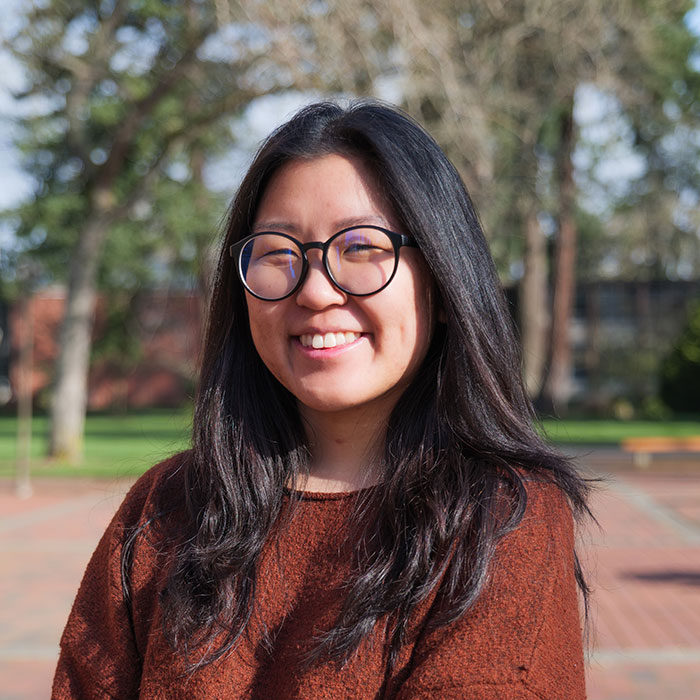 Hannah Park '20
Hannah Park '20 (she/her)
Hometown: Parkland, Washington
Major: English
Campus Involvement: Emerging Leaders, Asian Pacific Islander Club, Black Student Union
What she is doing now: Master's Program in Education at PLU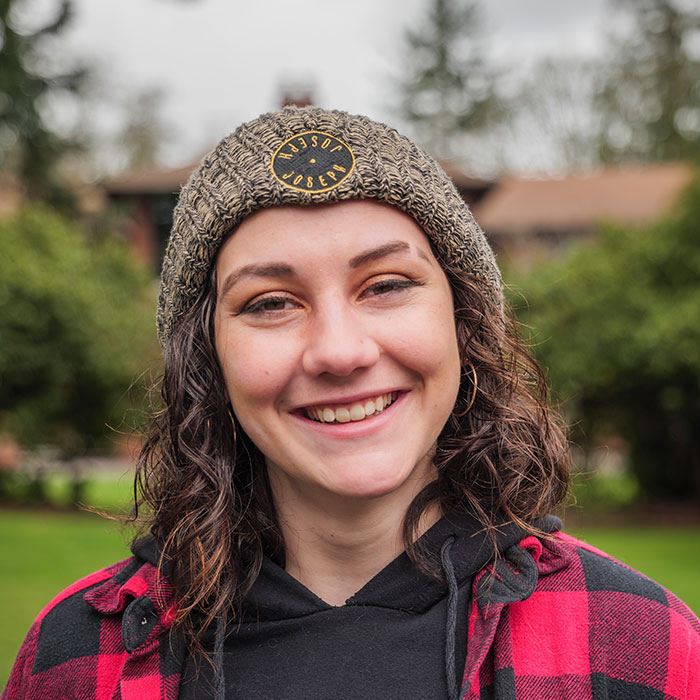 Cara Hall '20
Cara Hall '20 (she/her)
Hometown: Walla Walla, Washington
Majors: Theatre and English
Campus Involvement: Alpha Psi Omeda (Theatre Honor Society), PLU Cheer Team
What she is doing now: While regional theatre is on pandemic hiatus, she is helping run drive through clinics for the Tacoma Pierce County Health Department.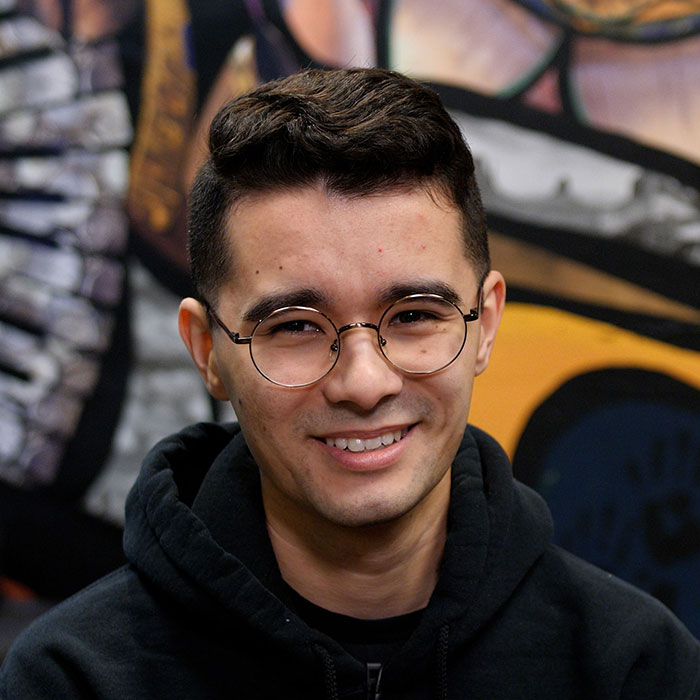 Tyler Bosser '19
Tyler Bosser '19 (he/him)
Hometown: Lakewood, Washington
Major: Business Administration
Campus Involvement: Asian Pacific Islander Student Association, The Collective, Act Six, Food Pantry, Lu'au Committee
What he is doing now: Marketing specialist at Seattle's Woodland Park Zoo
EPISODE ONE: FIRST YEAR
The first year of college can be a little intimidating, but it's all about independence and self-discovery. Students gain confidence in the classroom, make new friends, and grow accustomed to life on campus.
In this episode, Annika begins her first nursing classes and Nathan joins the Jazz Ensemble. Meanwhile, Cara gets excited about theater and Tyler joins the Asian Pacific Islander Club.
EPISODE TWO: SOPHOMORE YEAR
Lots of students find that in their sophomore year they solidify the study habits, mentors, and friend groups that will help them manage the many demands of life in college.
In this second episode, Hannah studies away in Uganda, Cara focuses on healthy relationships and professional development, and Tyler gets involved with clubs all over campus.
EPISODE THREE: JUNIOR YEAR
By their junior year, many students are leveraging the support systems they've built throughout campus to level up into advanced coursework, take on leadership roles in student organizations, and complete a first or second off-campus internship.
In episode three, Nathan gets excited about his kinesiology research, while Annika begins on-site nursing clinical coursework. Across campus, Tyler prepares to graduate early and Hannah explores her passion for poetry.
EPISODE FOUR: SENIOR YEAR
During their senior year, students complete their capstone projects, enjoy making a final year of memories with their PLU friends, and prepare for graduate school or their first post-graduation jobs.
In this fourth and final episode, Hannah and Nathan share graduate school plans, Annika reflects on what it means to be a nurse during the COVID-19 pandemic, and Cara begins her career in regional theater.