By Kari Plog '11
Shaping Health Care
PLU's first doctoral program trains nurse practitioners for lives of leadership
"It's one thing to think about it, it's another to do it," Teri Woo said of the workload for Doctor of Nursing Practice students. The associate dean for graduate nursing programs mentored the first DNP cohort. "Faculty push them out of their comfort zone, while also supporting them. They can't envision what they've not done. I could see it. They've exceeded my expectations."
The School of Nursing kept luring Molly Martin back. By the time she earned the university's highest degree, she left with more than a shiny new title.
The nurse practitioner for Providence Medical Group already earned her bachelor's and master's degrees in nursing at Pacific Lutheran University.
"PLU makes sure you're in there and you're getting your hands dirty, by experience not just by reading it in a textbook," she said. "That's what kept me coming back over and over again."
So, it was a no-brainer for Martin to return to the university as part of the first cohort of the new Doctor of Nursing Practice Program. It connects students to health care providers all over the Puget Sound region, typically primary care providers, as they navigate their pathways to leadership in nursing.
"The doctorate is more than being a nurse," said Teri Woo, associate dean for graduate nursing programs. "It's been really fun to be a part of watching their growth. I'm really proud of them."
Nurses who enter the DNP program with a master's degree can earn a doctorate in two years; nurses with a bachelor's degree complete the program in three years. Current nurse practitioners may attend part time, earning their doctorates in two years.
The most important component of the program — the first doctorate offered by PLU — is the scholarly research project, Woo said.
"I was already working as a family nurse practitioner," said Martin, one of six students to graduate with a doctorate in May. "I knew PLU would allow me to work on my doctoral project at my place of work, so I could find a problem that I had identified and then create my project around that problem."
The practice-improvement or program-development projects offer practical and immediate application. They must aim to improve patient care.
"This group has done amazing work on their projects," Woo said. "Their projects have had or will have positive impacts on patient outcomes."
Collectively, the cohort worked closely with three heavy-hitter medical organizations in the region: Providence, Kaiser Permanente (formerly Group Health), and Valley Medical Center.
Woo said the quality of the projects directly relates to the intimacy of the doctoral program. "A lot of other programs are large and don't have as much involvement from faculty," she said. "That's what's needed, someone has to teach it to you and support you. Just like any other field, they need mentorship. You need someone committed to them and their progress."
And my, do they show progress. The cohort has a perfect pass rate on the national boards, the process by which they become certified to practice. Additionally, all of them submitted their scholarly projects for publication or presentation at a national conference.
"That's unheard of," Woo said. That's key to the DNP program, she stressed — preparing leaders to influence the future of nursing.
Long before launching its first doctoral program, PLU was nationally renowned for its rigorous nursing school and post-graduate success.
In 2003, the Institute of Medicine released a report about health care education and recommended increasing the competencies of health care provider education in a number of areas.
In response, the member schools within the American Association of Colleges of Nursing — the voice for nursing programs nationwide — formally agreed on moving the level of preparation required for advanced nursing practice from the master's to the doctoral level in 2006.
PLU, a member of that association, already touted a successful family nurse practitioner master's program. It built upon the strong program to develop a Doctor of Nursing Practice degree. Woo said this next step, which was the centerpiece of her work upon coming to PLU in 2012, was pivotal.
"It takes more than a master's degree to be a nurse practitioner," she said, noting that patients are increasingly more complex to treat. "This is what I was hired to do."
Woo stressed the monumental effort that launched PLU's DNP program. The process required collaboration from stakeholders across the university. "What has been really amazing is how the university community has embraced a doctorate program," she said.
The result of the new addition: an even stronger reputation for PLU in the world of nursing, Woo said.
"Someone hiring a graduate of the DNP program is not only getting a quality nurse practitioner," Woo said, "but also someone to improve safety and quality outcomes for patients."
Moving forward, Woo said the goal is to graduate 12 nurse practitioners per cohort — double the size of the first group who walked across the Commencement stage this year. "We want to have a high-quality, small program," she said.
Just as she did throughout the two previous nursing programs, Martin received a lot of support from Woo and other PLU faculty members. As she worked on her program-development project — in which she streamlined enhanced Medicare wellness visits — she confided in them to build and sustain her confidence, as well as assist with troubleshooting issues along the way.
"It's almost like they help you identify your weaknesses before you know they're weaknesses," Martin said.
The mentorship, research and community partnership that's built into the DNP program offers nurse practitioners a well-rounded education, Martin said.
"I love direct patient care and I never want to get away from that," she said. "But the DNP program allows me to think beyond just the one-to-one patient care."
In other words, it places nurse practitioners at the center of innovation. Although the accomplishment opens doors to leadership positions in the industry, Martin said she plans to always focus on care for the whole patient — care for their health and their spirit.
"There are just those times that you can see instantly that you've made a difference in their lives," she said. "They come back to see you for a follow up and they're getting better. That's the whole reason for doing this."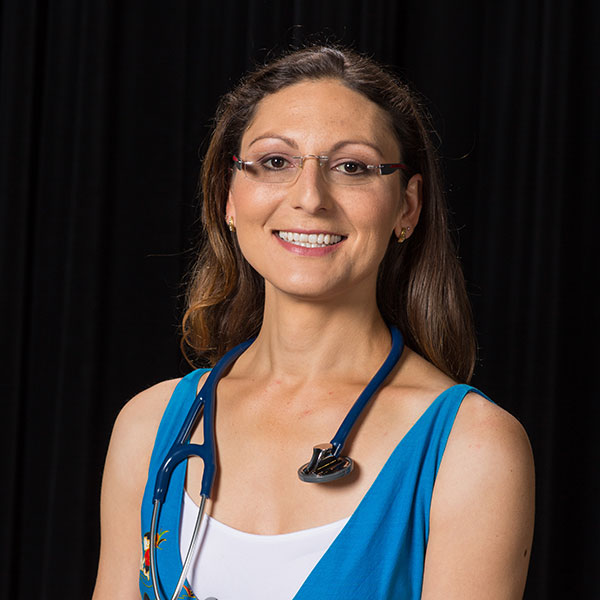 Allie Hamann
Allie Hamann's research goal was simple: "Help folks who really needed to be helped."
Upon partnering with Kaiser Permanente, Hamann said health care providers lacked simplified information for treating gender-variant populations. The resources available were a cumbersome set of guidelines amounting to about 40 pages.
She says transgender patients and others who identify outside the male-female gender binary face many challenges: fear of discrimination and harassment, providers' lack of understanding of their health care needs, from hormone management to appropriate screenings, and a general distrust of doctors that sometimes keeps them from being transparent.
So, Hamann wanted to help improve the resources available to providers to help curb some of those challenges. "People are unfamiliar with what to do," she said. "Nothing that's simple has been widely distributed yet."
Until now, that is. Hamann is working to broadly disseminate a one-page fact sheet she created to streamline Kaiser's resources for providers treating gender-variant patients.
"This is information you can just pull up," Hamann said. It's currently found in Kaiser's primary care clinics, she added, with plans to expand. "All the folks who have transgender patients have this tool in their hands."
Hamann said the DNP program was worth the tremendous amount of work it required. "We are prepared as leaders," she said. "Not only for the community, but also in our workplace."
She and the others are equipped to serve as agents for change in the industry, she added, as modeled by her scholarly project.
"It really hit me when I showed up with the final product," Hamann said. "They said 'This is perfect. This is it.' That's when it hit me that this was something big."
Hamann, who is employed with Kaiser now, said she will likely run workshops and train current providers on the tool she developed, though she's still adjusting to her new title.
"The doctor part hasn't sunk in yet," she quipped.
Where she is now: Hamann is working as a nurse practitioner at a Kaiser family practice clinic in Seattle.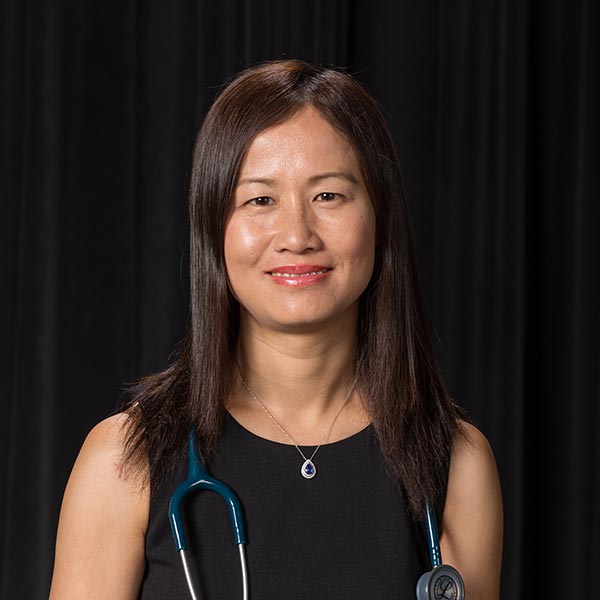 Biwei Dong
For a stroke survivor, recovery can be daunting.
"Patients are usually overwhelmed after a stroke event," Biwei Dong said. "It's a difficult transition after they leave the hospital."
Often these patients have little or no support at home, and they don't understand all the nuances of staying healthy after such a serious episode. "They are prime candidates for coming back to the hospital," Dong said.
So, she used her doctoral project to make that transition a little easier. She conducted phone follow-ups with patients discharged from the stroke clinic at Valley Medical Center. She talked them through medications, community support services, in addition to providing other resources to keep them informed and healthy. The result was a reduced readmission rate for the patients she worked with. In other words, Dong's project kept many of those patients out of the hospital.
She praises the extensive support she received from PLU faculty members who helped her complete the scholarly research necessary to execute the transition program.
"With this idea, you have to do lots of research," she said. "(Faculty members) can give you guidance and help prevent you from making mistakes. They know how to make sure it's on the right track."
Where she is now: Dong is working as a family nurse practitioner for MultiCare Health System in Sammamish.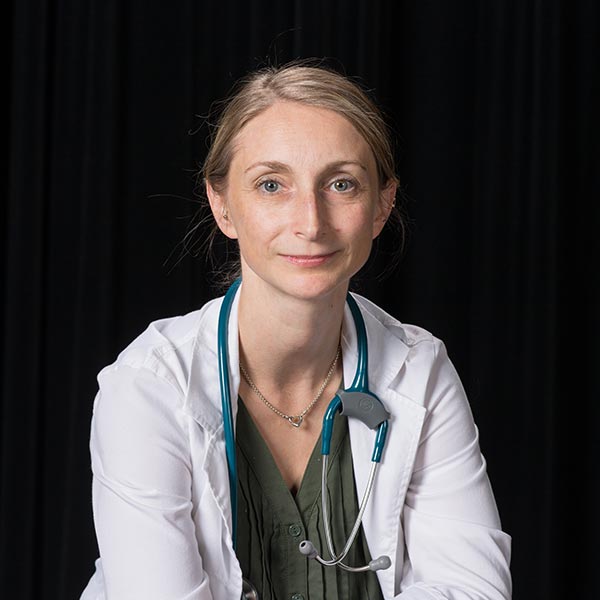 Jessica Wheeler
The Puget Sound region is facing a mental health crisis. A shortage of care facilities paired with an increase in demand is putting a strain on providers who aren't trained to provide routine treatment for patients dealing with mental illness and behavioral health issues.
Jessica Wheeler experienced the issue firsthand at Providence St. Peter Hospital in Olympia, and decided to focus her research on doing something about it.
She examined the benefits of hiring a mental health consultant to support nurses and hospital staff tasked with admitting and treating patients on medical units who require support for behavioral and mental health issues.
"There's a lot of stigma around patients with mental illness," she said. "They were asking for additional support."
Her research covered recommendations for how to approach this specialized care, including safety measures, risk assessment and a point of contact for asking questions. She found that medical facilities with mental health consultants showed a decrease in patient-related violence, as well as an increase in confidence when dealing with patients outside the traditional scope of treatment. "The point of the project was to provide integrated care on a medical unit," she said.
Wheeler tested her findings at St. Peter, where she served as the consultant (she has seven years of experience working in and teaching mental health nursing). She said staff members appreciated the additional emotional support and felt more confident caring for patients dealing with mental and behavioral health problems.
"I was able to be the link between leadership and frontline staff to translate what the staff is actually experiencing," she said.
Wheeler said PLU's faculty were instrumental in guiding her research process. Now, she can lead her colleagues in similar work moving forward.
"Now that I've been through the process, I can help guide colleagues through the process," she said. "I can show everybody the big scary paperwork and show them what it means."
Where she is now: Wheeler works as a family nurse practitioner at Valley View Health Center in Centralia.
Katie Bates
Katie Bates was looking at graduate programs, but a Ph.D. didn't speak to her. She wanted something more clinically focused.
Then, she learned about the new doctoral nursing program at PLU — an advanced degree that leads with clinical experience. She already earned a bachelor's and master's degree there, and even did clinical instruction and some classroom teaching for about two years at the university. It was the perfect fit.
"There's a lot of research out there about the struggles for a new nurse practitioner," Bates said, stressing that people are increasingly more challenging to treat. "Family practice, especially, is really challenging."
So, Bates used her doctoral research project to conduct a feasibility study. She looked at whether Providence has a desire or demand for a nurse practitioner residency program, and analyzed the cost-benefit ratio and the critical components included in a successful program. She found that launching one would offer additional mentorship, support and professional development for nurse practitioners, improving retention and recruitment.
"An organization takes a huge hit financially when they train somebody who leaves right away," Bates said. "Residency participants are more productive from the get-go and they stay longer. It's a win-win situation for everybody."
Bates said her project and findings were well received at Providence. She conducted focus groups with providers and presented to the organization's leadership team. The reaction from the providers and staff was "overwhelmingly positive," she said. "It's unknown if they will start a residency program," she said. "They are considering it, so I'm hopeful that it will work out."
Where she is now: Bates works as a nurse practitioner at Confluence Health's cardiology department in Wenatchee.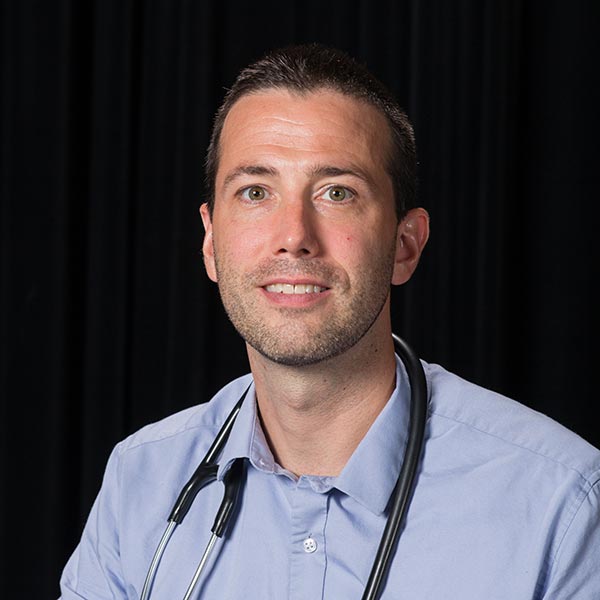 Matthew Kilgore
Matthew Kilgore returned to PLU for a third time to "finish out the ultimate degree."
"I wanted to open as many doors as I could," he said.
At the time, he already had worked as a registered nurse for a decade, primarily focusing on heart failure patients.
So, when it came time to conduct research with the goal of improving outcomes, Kilgore reverted to what he knew.
"The School of Nursing worked with me to find a preceptorship," he said. "They scoped out the needs in the community and they found an organization that had that need."
Kilgore worked with Kaiser Permanente to develop an acuity tool for heart failure case managers, who are also registered nurses. Those case managers contact patients with chronic heart diseases who are in need of additional resources. They help them coordinate community resources or doctor's appointments, provide nutrition and diet information, relay educational materials and more.
Kilgore designed the tool for six case managers in various counties throughout Washington state to help them objectively record information on how sick their patients are, how much time is required to spend with each patient and how often those patients are using the services.
"It helps them more efficiently administer care by managing their time," he said. "It helps with distribution of health care resources."
Kilgore said he's hopeful the organization will consider broad implementation. "It will take months of data to hone this down, but the ultimate goal is to examine patient outcomes," he said.
Where he is now: Kilgore is looking to work as a nurse practitioner in the South Sound region. He also aspires to pursue a leadership role within a health care organization in the next few years.