Dear fellow alumni,
While much has changed at Pacific Lutheran University since its founding in 1890 – the core mission and tenets of Lutheran higher education remain central to PLU's mission. As alumni, many of us have experienced firsthand PLU's transformative experience. And, as the president of PLU's Alumni Board, I can assure you those same life-changing experiences continue for students on PLU's campus today.
The board is committed to supporting PLU and recognizes that these transformations occur many times at the places where students, faculty, staff and alumni of diverse opinions and backgrounds engage with each other.
In an effort to learn more about our alumni community, PLU launched a listening initiative last fall. Through professional surveys and constituent interviews, PLU sought your opinions about the university's priorities and how connected you feel to your alma mater, ranging from your experience as a student to your perceptions of PLU today.
The Alumni Board was presented an overview of this work at our spring meeting. We learned that a randomized sample of 8,000 alumni and friends across the globe was contacted to participate in a broad-based online survey. This survey was supplemented with additional input from mail and telephone interviews. The following is a sampling of questions asked:
How would you rate the quality of the education you received at PLU?
How would you rate the impact PLU has had on your life and career?
How much of a connection do you feel with PLU today?
How do you feel about the amount of outreach and communication you receive from PLU?
The response was robust and hundreds of pages of written comments illustrate the deep care and concern PLU alumni feel about our alma mater. The second phase of the research included moderated focus groups in seven communities inside and outside the Puget Sound region. PLU's Office of Alumni and Constituent Relations learned much about the thoughts and perceptions through those interactions.
Over the next year, PLU's Office of Alumni and Constituent Relations will be sharing the results of this research in ResoLute. The Alumni Board and Office of Alumni and Constituent Relations have begun to work on a plan to evolve alumni and student engagement programs based on your input.
On behalf of the board, I am incredibly thankful to those of you who took time to share your PLU experiences and feedback.
I look forward to the exciting year ahead!
Once a Lute, always a Lute!
Linda Svendsen Strand '67
PLU Alumni Board President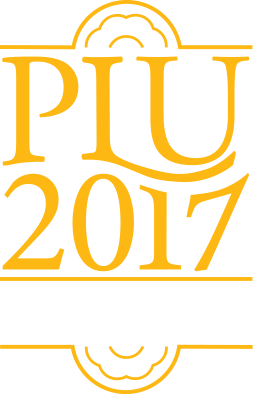 Homecoming and Family Weekend | Oct. 13-15
Lute family, we welcome you home. Join us for Homecoming and Family Weekend 2017 to celebrate friendships, relive old memories and make new ones.
All alumni and their families are invited.
FRIDAY
Campus Resource Fair
Check out all the great things happening at various PLU offices and centers. Stop by to meet the staff and hear about current projects.
SATURDAY
Football Game and Lute Zone
Watch the Lutes battle the Whitworth Pirates. Wear your black and gold!
PLU on Tap
All 21-and-over attendees are invited to tap into a fun Homecoming tradition. Connect with fellow Lutes while enjoying an evening of alumni-produced wine and beer paired with delicious appetizers.
SUNDAY
University Congregation
Join us for worship. All are welcome!
REUNIONS
Class of 1957 60th Reunion
Class of 1967 50th Reunion
Class of 2007 10th Reunion
These reunions include special, individual events for attendees from each class.
BJUG DAY
October 13-14
The Bjug Harstad Day of Giving celebrates our founder's dedication to PLU and his impact that endures today.
Your generous support of Bjug Day provides an educational foundation for rigorous learning and discovery, scholarship support for students in need, and inspiration for PLU students looking to make a difference.
Oh, and it's a great excuse to wear a beard!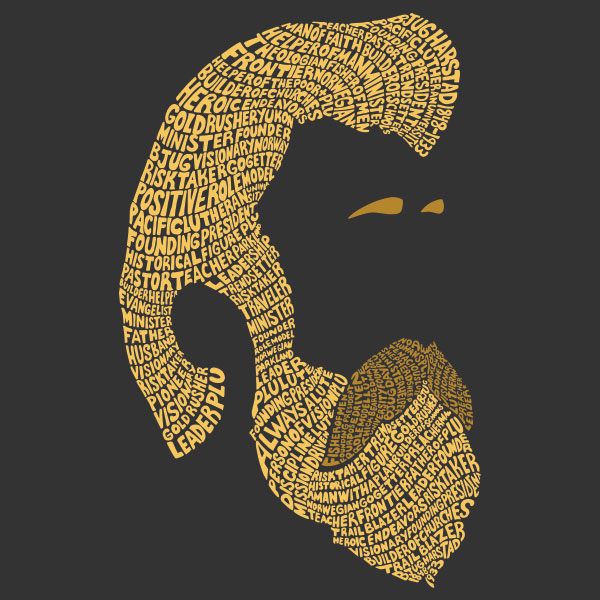 CHRISTMAS CONCERTS
GLORIA
Join us for one of the most beloved holiday traditions in the Northwest, as The Choir of the West, University Chorale and University Symphony Orchestra presents "Gloria" — PLU's annual Christmas concert. Works by Gustav Holst, Sergei Rachmaninoff and Randol Bass will be mixed with traditional carols and seasonal favorites as we celebrate the glory, hope and peace of the Christmas season.
Pacific Lutheran University
Lagerquist Hall
Dec. 2, 3, 8, 9
Benaroya Hall
Seattle
Dec. 4
Tickets available online Nov. 1
HOLOCAUST CONFERENCE
SYNAGOGUE & CHURCH | Nov. 1-3
2017 Powell-Heller Conference for Holocaust Education
The 10th annual conference will delve into the controversial role of the Roman Catholic Church and its relationship to events leading up to, and during, the Holocaust. The speakers will present perspectives on the heated debate around the role of Pope Pius XII, examine the role of Catholic anti-Semitism and inaction taken by the church in resisting the Nazis. By contrast, speakers will share the courageous stories of individual Catholics who resisted, such as Bernhard Lichtenberg.
The final sessions will focus on the changing nature of the Catholic Church in relation to the Jewish people, with the aim of examining efforts to understand and improve Jewish-Catholic relations. Attendees will take with them a message of hope that anti-Semitism can be defeated.