Presented in honor of Professor Emeritus of Biology Art Gee, the Faculty Award in Mentoring is presented annually to a PLU professor nominated and selected by their peers. For these recent honorees, not only is mentorship always part of the job, it's one the great privileges of teaching at a small, collaborative university like PLU.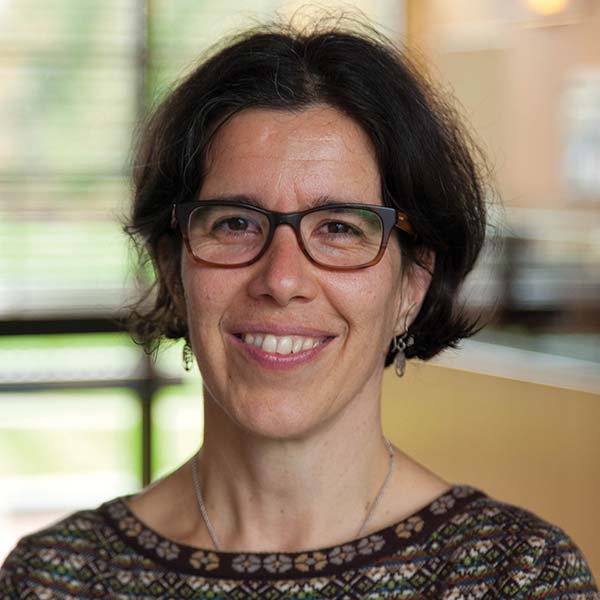 Ksenija Simic-Muller
When there is laughing, crying, learning, strategy, and obstacles overcome, you know your mentorship relationship is adding up to the perfect equation. That's according to Ksenija Simic-Muller, an associate professor and chair of the Mathematics Department.
"Mentoring is hard work. Our students' lives are complex, and many of them deal with a lot. I am continually educating myself about various obstacles college students encounter. For example, mathematics is still viewed as a gatekeeper and I am still learning about strategies for helping every student succeed," she said. "Academia in general is complicated and treacherous for first-generation college students and students of color. If I am to support students, I need to be informed about and support their struggles. Above all, I need to learn to listen to students rather than offer them solutions that I think are best but don't work for their situation at all."
She adds, "Mentoring is also possibly the most rewarding part of my work. The relationships I build with students are priceless. PLU students are brilliant, gracious and patient, and they teach me so much every day."
Simic-Muller has always had her own mentor circle: "I have had strong mentors. They were people who never questioned whether I was capable of accomplishing something. They just assumed I could do it, then rolled up their sleeves, and got to work on helping me accomplish my goals."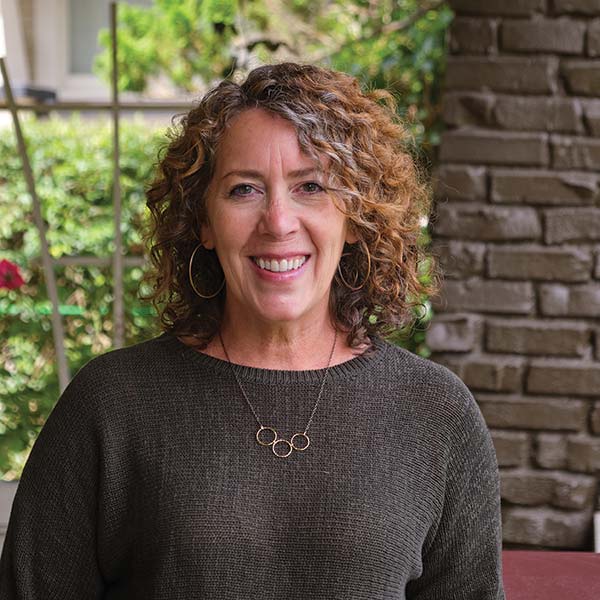 Kirsten M. Christensen
A single conversation can spark a mentorship. It might start and end there, or it can be a seed that grows.
Kirsten M. Christensen is a professor of German in the Department of Languages and Literatures.
"It was humbling to receive an award that is directly connected to the most meaningful work I do at the university — working closely with students both in and outside of the classroom. And it was a special honor that the nomination was supported by both colleagues and students," she said.
To her, mentoring is a privilege and she knows its power because she was blessed with strong mentors of her own, including her parents. They were both teachers who supported her in academics even before she realized she wanted to go into education.
"Most importantly, they modeled for me that academic pursuits would be most satisfying as part of a rich, whole life, not just as a means to a career," she said.
Mentorships within the humanities disciplines often involve helping students think in concentric circles, she said.
That can mean "moving outward from a specific assignment or class to their bigger implications for a student's deeper interests and sense of calling and purpose. Mentoring can happen in a single conversation but also often unfolds over semesters and years as we come to know students well."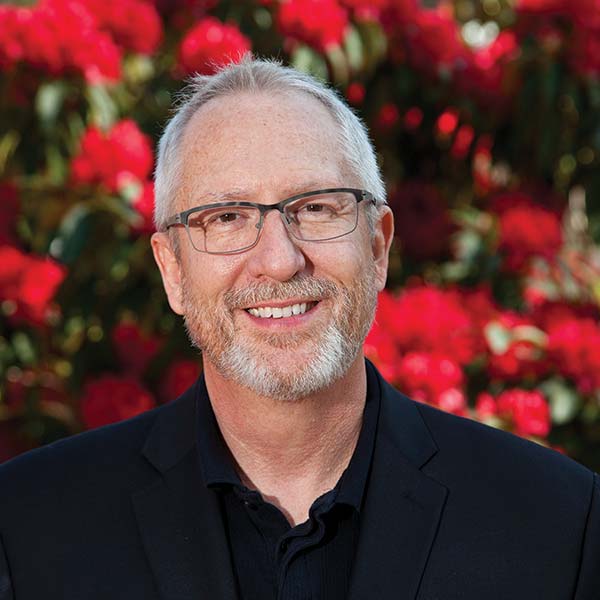 Edwin Powell
A professor of music and the Director of Bands, Edwin Powell conducts the University Wind Ensemble and teaches music education and conducting classes. When he's not at PLU you might find him at junior and senior high schools mentoring and advising music teachers around the state.
"When you are working with other teachers, you get a chance to dig deeper and expect more," he said, adding that the experience is valuable for everyone involved. Some of the teachers he visits around the area are his former students — mentorships that came full circle. As part of the Washington Music Educators Association he often takes the stage to make group presentations to his peers — a mentor to the masses. His work around the state becomes an informal introduction of PLU to new students.
He's been at PLU for 15 years and he values mentorships between faculty and staff as well.
"Knowing that I might know something they don't, and they might know something I don't, and being free and open to talk about that," he said. "And then when students go on to become professors and colleagues — well, we're all getting better together."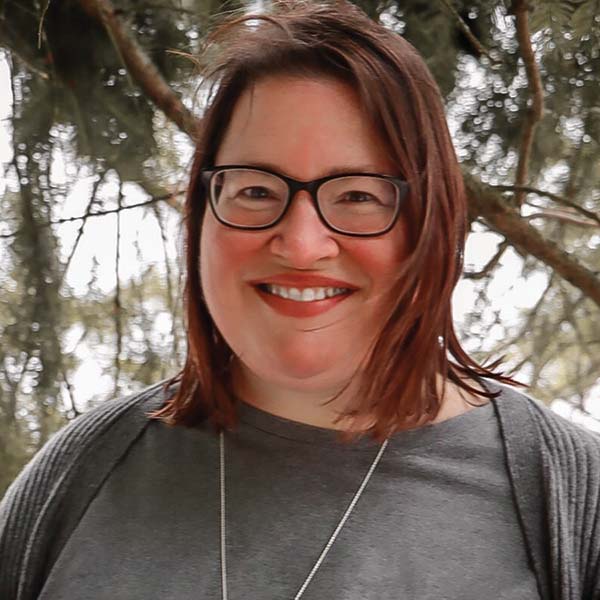 Rona Kaufman
The first time Rona Kaufman was called a mentor, she didn't know who said it on a course-evaluation form.
"It was perhaps my second year here. A student wrote, 'Rona is a mentor to me.' I was so startled by this comment because I didn't know who wrote it," said the assistant professor of English. "I felt as if I had failed as a teacher to have missed this connection that a student felt strongly enough to articulate in a course evaluation."
That moment made an impact on Kaufman about the importance of connecting with students. Kaufman remembers being honored and humbled to receive the faculty mentorship award.
What does mentoring mean to her? She says it is tough to articulate, but that it's rooted in her academic work and includes the context that surrounds that work.
"That context can be personal: Who am I in this work? How does my personal experience shape what I do, and how am I shaped by what I am doing? It can be social: How do my class, race, ethnic, gender, sexual, religious identities shape my place in this work? How am I invited or not invited in, limited, and encouraged? It can be institutional: How does this institution work? How do I navigate it, given the social histories and bureaucratic mechanisms? And it can be professional: What does someone who is interested in, talented in writing/teaching/literacy do? What are the next steps? Where might they go?"