Heritage Award
A
fter 13 seasons as the Pacific Lutheran men's tennis head coach (1999-2011), Hamilton became an assistant coach in the program starting with the 2011-12 school year and joined the women's coaching staff as an assistant during the 2013-14 season.
During Hamilton's head coaching tenure, PLU men's tennis teams compiled a 183-100 dual-match record and won four Northwest Conference titles.
Hamilton was a member of the Lute tennis team from 1979-82. He is ranked fourth on the PLU career singles victories list with 84, highlighted by a 25-win season as a freshman in 1979. As a senior, Hamilton was recipient of the NAIA's prestigious Arthur Ashe Award, given for his athletic and academic achievements, community involvement and sportsmanship. He was the Northwest Conference singles champion in 1980; won the conference doubles championship in 1980, 1981 and 1982; and was the NAIA District 1 doubles champion in 1980 and 1981. He was an Academic All-American in 1981 and 1982.
In his many years with the tennis program, Hamilton has given PLU tennis team members quality coaching, encouragement, extra hours of team fellowship meetings and countless trips and parties at his home.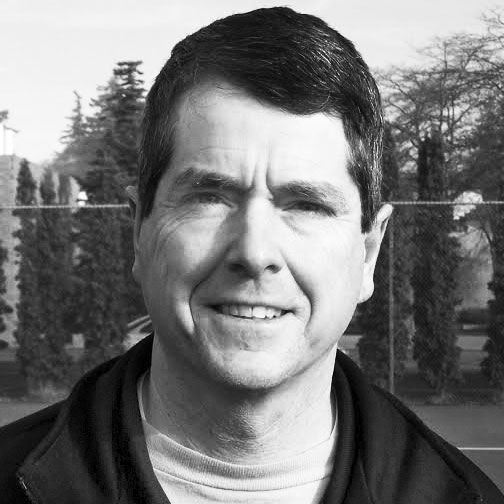 For a good number of those years, Craig asked his company whether he could work two-thirds time in order to free him up to do this.
In everything that Hamilton has done for PLU Tennis over the years, his main focus has been serving the students. He has a gift for relating to young people, and the student-athletes in the PLU Tennis program have been blessed by his gifts.
Hamilton works in the financial services field. He serves on several ministry boards and acts as a mentor/coach to businessmen. He and his wife, Jill, have four children and one grandchild. They also do premarriage coaching and counseling.