Alumni Service Award
U
pon his graduation from PLU's School of Nursing, Technical Sgt Ed Hrivnak went to Officer Training School and then to Flight Nurse training. Hrivnak was an instructor flight nurse in the Air Force Reserve. He was the Crew Director on a seven-person Medical-Evacuation Team, flying wounded service personnel out of the active war zone. He retired as a captain after 20 years of service. A veteran of the first Gulf War and Operation Iraqi Freedom, Hrivnak also participated in peacekeeping missions supporting Somalia, Rwanda, and the Balkans.
Combining his military and civilian flying careers, the author has logged over 4,000 flight hours on 20 types of aircraft. Much of his published work is based on treating casualties out of the Middle East. His published memoir, Wounded: A Legacy of Operation Iraqi Freedom, came out last year.
Before retiring, Hrivnak conducted research for the Assistant Surgeon General's Office of the U.S. Air Force on the stress of caring for combat casualties. He has lectured at colleges and trauma conferences and to international audiences on this subject.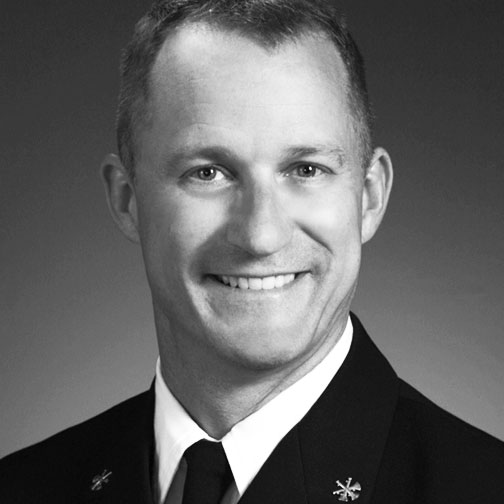 Hrivnak has been a featured speaker on multiple media venues from national and local television to radio, newsprint and social media. His work was the feature of an Emmy Award-winning, Oscar-nominated documentary, and he was elected by The Great Books Foundation as a Significant Writer of War-time Literature for the anthology Standing Down.
Hrivnak has made contributions to the greater good of the Northwest region through his involvement in aviation as well as nursing. He is an original member of the Northwest Regional Aviation Program, the Puget Sound Urban Search and Rescue Task Force, and the Pierce County Rescue Systems. Currently, Hrivnak is serving as Assistant Fire Chief for Central Pierce Fire and Rescue.
He co-authored a grant that brought a Regional Rescue Helicopter to the Snohomish County Sheriff's Office, and he is a volunteer pilot for that Helicopter Rescue Team.
Hrivnak is the CPFR representative to the Pierce County Thun Field Aviation Advisory Commission. He has drafted a partnership between the PLU School of Nursing and Central Pierce Fire and Rescue to have nurse practitioner students act as case managers in a pilot project is aiming to reduce the abuse of the 911 system.
In the immediate aftermath of the recent mudslide in Oso, Wash., Hrivnak served as a volunteer helicopter pilot, and his search and rescue aircrew scoured the debris, rescuing eight people.
Hrivnak and his wife, Jennifer Hrivnak '12, live in the Pacific Northwest. The Hrivnaks have two young children, John Dawson and Shae Marie.