Alumni experience in Northern Ireland to be led by Professor Ann Kelleher
Imagine exploring within the historic walls of Derry, Ireland — structures that have stood in the small city, also known as Londonderry, since the early 1600s. If those walls could talk, they'd tell a story of conflict and a longstanding struggle for peace.
Professor Emeritus Ann Kelleher is leading an experience that will bring alumni to the beautiful "peace city" in Northern Ireland, to learn its story from the source.
The PLU alumni travel seminar will take place the week of April 7, 2018, in the "lovely wee city on the Foyle," as it's also known. It was the epicenter of the Troubles, Northern Ireland's ethno-nationalist hostility during the late 20th century, and the peacebuilding efforts that responded to it. The city is one of the few remaining original walled cities in Europe, with walls dating back to 1613.
Those who have had the opportunity to embark on an adventure or take a class with Kelleher understand the depth of her commitment to global education and its impact on Lutes throughout the decades. For those who haven't experienced study away with her, spring 2018 is the time.
Kelleher has spent much of her time in Derry since 2013, authoring the soon-to-be-released "Pioneering Peacebuilder: A History of Holywell Trust," and researching and reviewing the work of a peace organization in Belfast, Northern Ireland. Her tenacious networking and research into Derry's rich cultural, political and religious history, as well as its peace communities, have allowed her to craft an unforgettable itinerary for participants.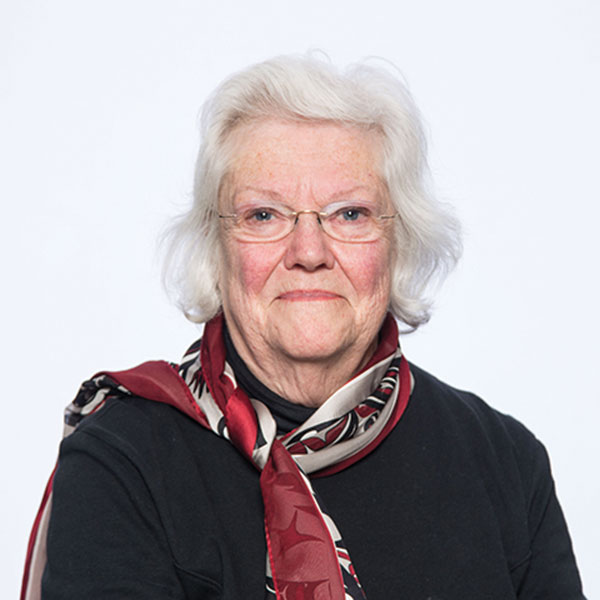 FACULTY LEADER:
Ann Kelleher, Ph.D.
LOCAL SPONSORS:
The Junction and Holywell Trust
ACCOMMODATIONS:
Maldron Hotel Derry
COST*:
$1,950; includes accommodation, breakfasts, five lunches, two dinners, speakers, a musical event, three guided tours (one in Belfast), one-on-one conversations with peacebuilders, reading materials and international travel insurance.
*Airfare is not included.
"The program is unique because it will provide alumni with both a learning experience and a tourist experience," Kelleher said. "They'll have structured time to learn about the fascinating history and ever-developing future of Derry from varying points of view. The most exciting opportunity for alumni will be discussing the ongoing peace efforts with an actual member of a peace community."
The travel seminar's itinerary also allows participants to follow their own interests. Alumni will have time to explore museums and historic buildings, visit awe-inspiring cathedrals, sample the local cuisine and simply enjoy the sites along the Foyle River and over the Peace Bridge.
Participants are welcome and encouraged to plan a holiday around the travel seminar to expand their stay in the United Kingdom and beyond.
"Derry has something to teach us in today's world," Kelleher said. "Join us to meet the people who have done hard work to achieve peace, and learn new ways to bring people together across deep historical divides."

Night at Minnesota Twins
Tuesday, Aug. 8, 2017
Minneapolis, MN

PLU Day at the Seattle Sounders
Saturday, Aug. 12, 2017
Seattle, WA

PLU Day at the Rainiers
Saturday, Aug. 19, 2017
Tacoma, WA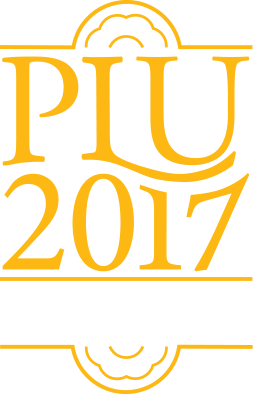 Homecoming and Family Weekend | Oct. 13-15
Alumni, it's time to come home. Walk the campus, reconnect with friends, cheer on the football team and attend events that remind you what it means to be a Lute.
Parents and family members, visit your students and see PLU through their eyes. You'll have the opportunity to experience campus life, while becoming part of the PLU family yourself.
FRIDAY
Classes Without Quizzes
Relive and enjoy the student experience by attending a current class.
Athletics Hall of Fame Luncheon
Come celebrate this year's inductees into the Pacific Lutheran University Athletics Hall of Fame. The Hall of Fame honors athletes, coaches, athletic staff members and others who have contributed in an outstanding and positive way to the promotion of PLU athletics programs. Inductees will be announced later this summer.
SATURDAY
Bjug Day
Celebrate Bjug Day with us by donning a Bjug beard and sporting your PLU pride! This annual day of giving encourages Lutes to come together to support PLU students, while honoring the man who made PLU possible, the Rev. Bjug Harstad.
Lute Family Brunch
Join us for this this fun (and delicious) event meant to bring students and their family members together to enjoy a meal and hear updates from campus.
60th Reunion Brunch
We invite Lutes from the class of 1957 to a special brunch honoring their 60-plus years of PLU pride.
Homecoming Football Game
Head to Sparks Stadium in Puyallup to cheer on the football team and pick up some Lute swag.
50th Reunion Banquet
Class of 1967, it's time to celebrate 50-plus years of being a Lute! This is the perfect opportunity to reconnect with old friends and reminisce about your days as a student.
PLU on Tap
Wine and dine at the third annual PLU on Tap. Connect with classmates over locally and alumni-produced wine and beer, and of course, great food.
SUNDAY
Golden Club Brunch
Those who graduated 50-plus years ago are part of the Golden Club. This year, the class of 1967 joins the group. All graduates from the class of 1967 and earlier are invited to attend this annual event.
University Congregation
Please join us for a worship service to celebrate Homecoming weekend.
The Diversity Center Alumni Weekend in Hawaii