Innovators who got their start at Pacific Lutheran University serve all over the globe. Graduates generate new ideas, create new businesses and products, and craft new ways of thinking about the world around them.
In Washington, D.C., the hub of this country's system of government, many Lutes have their hands in legislating, discovering and analyzing the functions of our democracy and how best to serve society.
This January, in the heat of a tense transition of power in the nation's capital, a ResoLute writer and photographer witnessed some PLU graduates in action and documented a slice of their lives of leadership, care and inquiry.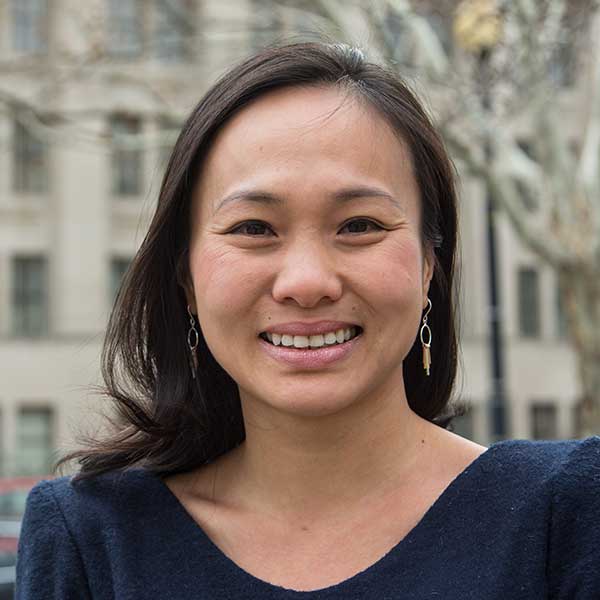 Thu Nguyen '05
Political officer at U.S. Department of State
I serve as a foreign service officer, what you'd call a diplomat in the old days. I've served three overseas tours in Nigeria, Zimbabwe and Myanmar with tours in Washington, D.C., in between. I'm now working on the Vietnam desk, which means I cover U.S.-Vietnamese relations. In the past nine years, I've done everything from economic trade policy and commercial advocacy, to human rights and elections.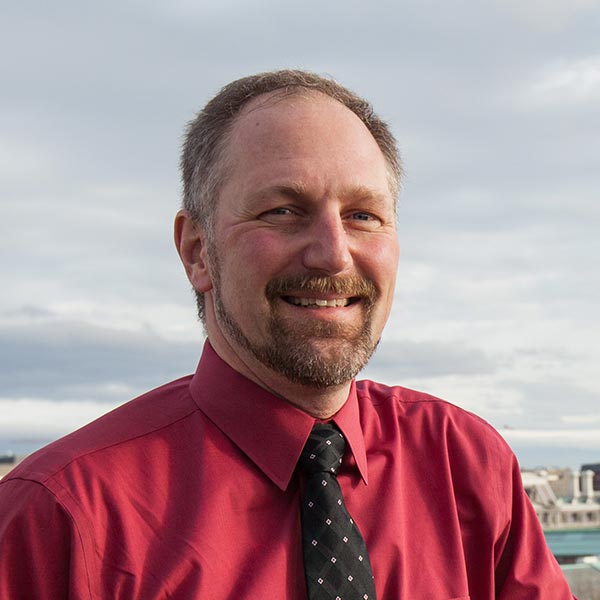 Scott Foss '91
Senior paleontologist at Department of the Interior, Bureau of Land Management
I spend a lot of time helping develop policy, as well as reviewing other proposed policy, thinking about how it could affect paleontological resources. We're also really big in the planning and management process of public lands. If there will be a pipeline, right-of-way or an energy corridor that may affect a lot of paleontological resources, I get involved and explain how it will affect them.
View alumni profile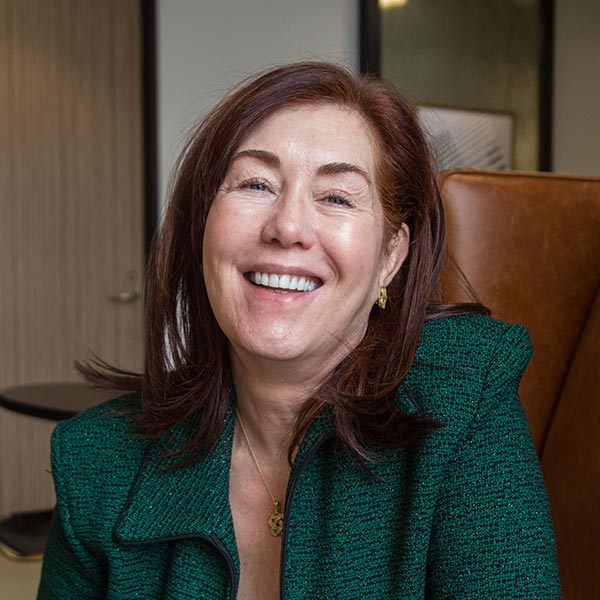 Linda Priebe '82
Partner and attorney, Culhane Meadows
I'm an advocate at heart. I do primarily European Union privacy and cybersecurity compliance work, especially for multinationals who are headquartered in the U.S. I also do a lot of federal advocacy, mostly in regard to the Arctic and Arctic stakeholders who are underrepresented. Previously, I was deputy general counsel at the White House Office of Drug Policy under presidents Clinton, Bush and Obama, and ran the ethics program.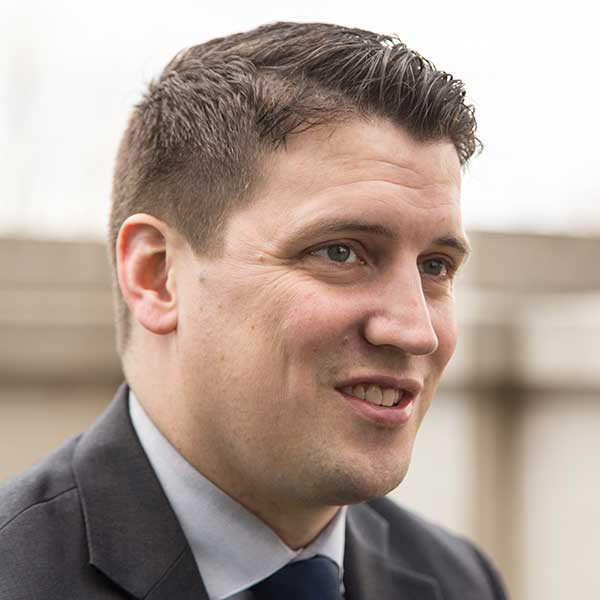 Drew Griffin '10
Communications director, U.S. Rep. Bob Latta (Ohio's 5th District)
I work to get Rep. Latta's message out to people in his district and state, as well as nationally. I write press releases and do social media and book interviews with media members in radio, TV and print. There are a lot of good ideas on the policy side of lawmaking, but if you can't explain to people why it's important and how it will help them, it really doesn't matter how great the idea is. We're taking really complicated issues and trying to boil them down to what they mean for an American family.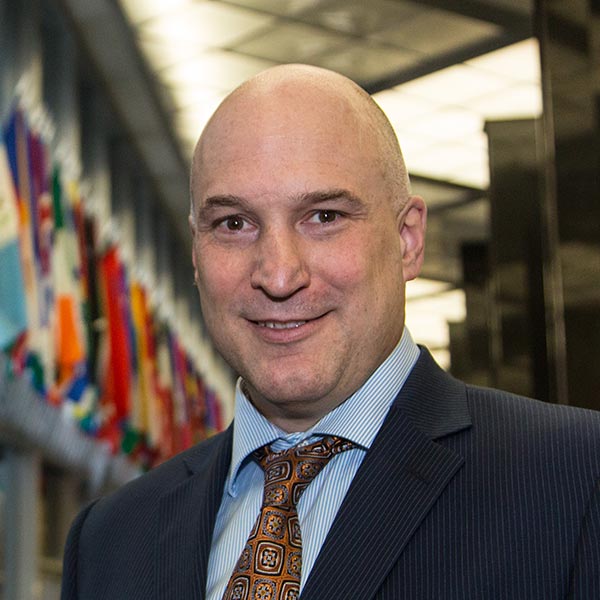 Greg Hermsmeyer '88
Senior coordinator, international programs, Office to Monitor and Combat Trafficking in Persons at U.S. Department of State
My team is responsible for foreign assistance funding and programming around the world. We take the recommendations that come out every year from the annual trafficking persons report and turn those into programming ideas. We then identify, select and award grants to international non-governmental organizations around the world to fight trafficking.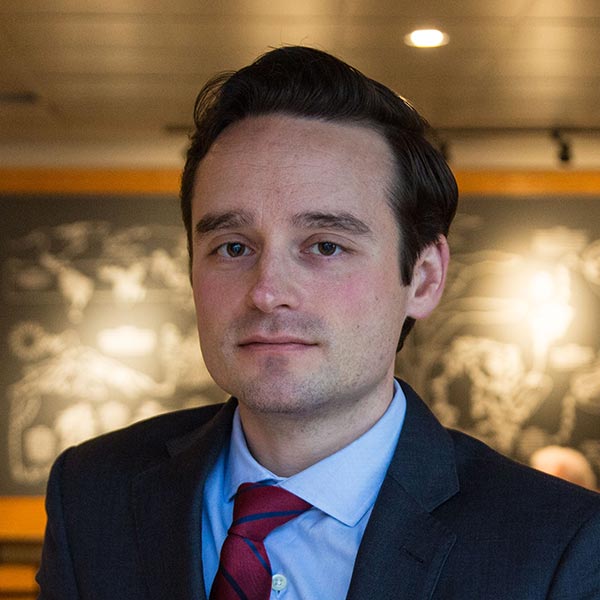 Christopher Kobberod '06
Policy analyst, U.S. Department of Homeland Security
I help facilitate and manage one of the Department of Homeland Security's counterterrorism and security programs. It's an international partnership. We partner with countries all over the world that enter into information-sharing agreements. I currently have a Mediterranean-based portfolio, so I'm working with officials in Portugal, Spain, Italy, Malta, San Marino and Greece on an ongoing basis.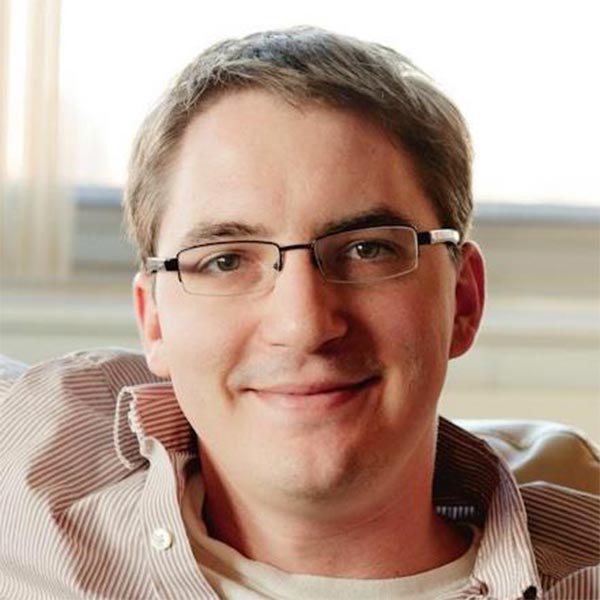 Aaron Rieke '07
Principal and technology attorney, Upturn
The technology and policy firm I work for serves as a bridge between policymakers in D.C. and the technology sector. We help primarily progressive policymakers and advocates understand how technology is changing social issues. That could be, for example, civil rights groups wondering how policies regarding body-worn cameras are going to affect police accountability. We recently developed a report that included a national scorecard for police departments across the country on that issue.