For the artist and innovator, making is an act of avowal. The tools and materials you use, the physical process — these convey what you believe in, what you value. At the Elliott Press — a small private press at Pacific Lutheran University — we believe in the power of the word, built one letter at a time. We believe in the alchemy of lead, ink and paper becoming a finely printed page, and the democracy of the multiple that a printed page affords. We believe in a physical craft that demands the maker slow down and invite the reader to deeply engage and contemplate.
This issue of ResoLute is dedicated to that spirit and conviction present in all makers, who work with their hands and expand their minds to use their passions in practical and innovative ways. Their products, both tangible and conceptual, are the outcome of a fruitful liberal arts education grounded in the values of Lutheran higher education.
Our students in the Publishing and Printing Arts and Art & Design programs epitomize those values. They learn to collaborate, engaging others with their printed matter. By its nature, the book is an interdisciplinary vessel. The rich, collaborative history of book arts is enhanced in our classrooms, gathering students from diverse departments to add depth to the discussion. This substantiation of content models the strength of the liberal arts.
Much like putting together a 1,500-piece puzzle, locking up a chase full of type and ornaments is an exercise in creative problem-solving. The life lessons of cause and effect are reinforced with each project: every step has multiple repercussions, and the more time invested, the greater the reward. Setting type and printing is a lot like making lefse, the soft Norwegian flatbread familiar to many Lutes. Both acts require critical Ps: patience, perseverance and potatoes. The first two are significant to the success of makers. As for potatoes? Printers need to eat to stay alert when running a press.
The donation of the Thorniley Collection is a watershed moment that expands the depth of our type, press and equipment collections, as well as our possibilities. We are grateful for the opportunity to share it with the PLU and letterpress communities. This collection has potential to be a research tool for established typographers and letterpress printers, while preserving skills among new practitioners. We plan to offer monthly open studio sessions, starting in the fall, which we hope will further collaborations across campus and reinforce our community's commitment to interdisciplinary research.
We welcome you with the first rule for printers: freedom of the press belongs to those who own the presses. So start printing.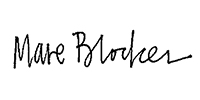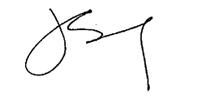 Mare Blocker, Visiting Assistant Professor of Art & Design
Jessica Spring, Elliott Press Manager and Visiting Assistant Professor of Art & Design