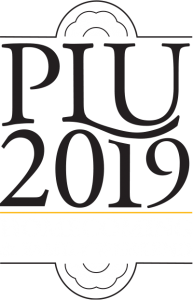 October 3-6, 2019
A celebration for alumni, students, families and the campus community.
Thursday
October 3
Lutheran Studies Lecture with NY Times bestselling author Nadia Bolz-Weber
Lagerquist Concert Hall
7 p.m.
Friday
October 4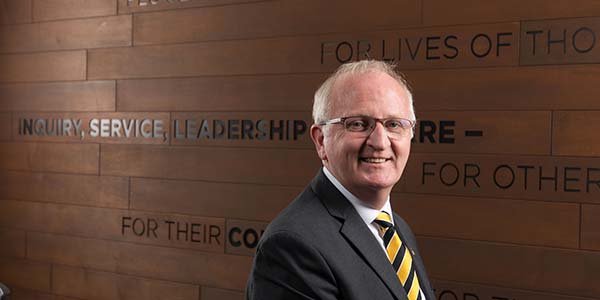 Inauguration of Allan Belton as PLU's 14th President
Olson Auditorium
4 p.m.
PLU on Tap. Enjoy appetizers and Lute-produced wine and beer
Chris Knutzen Hall, AUC
7:30 p.m.
Saturday
October 5
Football: PLU vs. Lewis & Clark
Sparks Stadium, Puyallup
12:30 p.m.
Men's Soccer: PLU vs. Linfield
PLU Soccer field
2:30 p.m.
President's Dinner
(Cost is $40; please register in advance)
Olson Auditorium
5 p.m.
Sunday
October 6
University Congregation Worship
Lagerquist Concert Hall
11 a.m.
Questions?
Contact Alumni & Student Connections
alumni@plu.edu
253-535-7415
Join the new LuteLink platform today
Share your experiences with fellow alumni and current students and build your professional network through this exclusive PLU community!
LuteLink is the University's official online community where you can connect with PLU alumni to gain their support and perspective as you navigate your own career. In true Lute spirit, you can also give back by serving as a resource to fellow grads and current students by sharing your own professional experience.
EXCITING FEATURES:
Meet other PLU alumni in your city, regional area, or industry.
Offer your expertise to other Lutes.
Connect with current PLU students through online networking, informational interviews, resume reviews, job shadows/internships, and much more.
Login with your LinkedIn credentials – no need to remember another password!
Receive recommendations for alumni connections based on your profile.
Students receive recommended alumni connections based on their profile.
Questions?
Contact Alumni & Student Connections: alumni@plu.edu | 253-535-7415
Help students & connect with other Lutes
These Lutes have already joined. Now it's your turn!
Register to join LuteLink now!