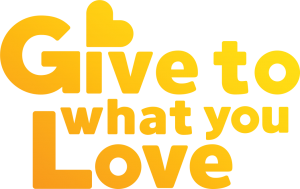 PLU BJUG DAY OF GIVING OCT. 15-16
You can keep a student like Olivia at PLU with your gift on Bjug Day Oct. 15-16
Last year, Olivia Yanak '21 worried about whether she could remain at PLU.
"I was genuinely afraid of not being able to afford my next year," recalled Olivia, an English/writing major.
Olivia didn't yet know that donors like you are the solution.
When you give to support scholarships — as you can this year on Bjug Day — you make a future at PLU possible for students like Olivia. Donor-funded scholarships helped pay for Olivia's meal plan during J-term of sophomore year and ensured Olivia could return to PLU this fall for the start of junior year.
Olivia's mom, Anne Yanak, said PLU's financial aid package was important for a single parent like her. "For me, as a parent, it is huge to be able to see her follow her dream," Anne said.
Give to ANYTHING you love at PLU and your gift will be matched with a gift to student scholarships.
You can give now at plu.edu/bjugday or send a check to PLU, with "Bjug Day" in the memo line:
PLU, Office of Advancement
12180 Park Ave. S.
Tacoma, WA 98447
Your gift on Bjug Day doubles the love for PLU students like Olivia. Give now.