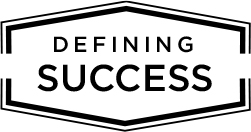 Unlocking real student success requires meeting them where they are.
Pacific Lutheran University's new Nate Schoening Center for Student Success intends to do just that by building the perfect meeting place — providing those students with a one-stop shop for individualized academic and personal support resources that's packaged together in one warm, inviting study space.
The Center is based in Mortvedt Library, the intellectual hub of the university. After taking a quick left going through the library's main entrance, the first impressions of the new space are light and openness. A check-in desk sits before four small reservable rooms, equipped to handle private study sessions, video conferences, group projects and one-on-one meetings with advisors or tutors. Natural light floods in through big windows, illuminating a large communal area filled with comfy couches and chairs, small tables, rolling whiteboards and hard-working students going over notes. It oozes a welcoming atmosphere of industriousness, of spaciousness.
According to Kris Plaehn, the center's Executive Director, that was an intentional part of the Center's design process.
"It's flexible space — we want students to see where the support (systems) are," Plaehn said. "(We wanted) to build open space that students can configure however they want to. You can make an appointment with a research librarian, the writing center, a language tutor, any sort of academic assistance tutor, an academic advisor or reserve one of these rooms … all in the same place."
The Center — the new home of Academic Assistance and Academic Advising, formerly housed in the basement of Ramstad Hall — is indeed a Swiss Army knife for tutoring, studying and collaborative work. Six Student Success Advisors work out of the Center, meeting with students assigned to their major specialty and fielding drop-ins looking for someone to talk to. Tutors huddle around a table, discussing a student's writing assignment. In a corner, a pair of students debate different candidates for the 2020 U.S. presidential election.
The Center's genesis stemmed from PLU's former provost and Senior Vice President for Academic Affairs, the late Dr. Rae Linda Brown. A fierce advocate for student access, Brown envisioned a central location within the library because she wanted the library's resources and study space combined with the academic success tools of Academic Assistance and Academic Advising — a natural hybrid that's bearing early fruit.
(Dedication of the Nate Schoening Student Success Center in the Mortvedt Library at PLU, Feb. 8, 2019.)
In August 2017, then-Acting Provost Joanna Gregson convened a planning group to bring Brown's vision to life. The result: a mission-aligned, student-centered reimagining of academic support that takes a holistic view of student success. It acknowledges that traditional measurements such as GPA and degree completion alone aren't able to capture higher education's complexities.
"The Nate Schoening Center for Student Success is simultaneously a physical space, a mission and a commitment," said Gregson, now PLU's provost and senior vice president for academic affairs. "As a physical space, the CSS is our on-campus hub for academic support and planning services. Our mission is to help students make meaning of the curriculum and to understand how their interests can connect to their future career and their vocation. And our commitment is that we will be 'student-ready,' ensuring students have access to the resources they need to navigate the academic side of university life."
"In particular, we wanted to increase the odds that students would use services when they needed them rather than give up in frustration," said Director of Academic Assistance Leslie Foley '88. "The CSS does this in a couple of important ways. Students can now come to one welcome desk and get multiple kinds of help. They can also make appointments for (tutoring, advising, writing consulting, and library assistance) online, helping to satisfy Gen Z's need for digital connection and immediate response."
The Center, named after the late Nathan "Nate" Schoening '01, is aimed predominantly at those first-years assigned to the Student Success Advisors. The idea is to bridge the gap for incoming students who've left behind their high school guidance counselors but haven't yet found an academic home and triggered a faculty advisor by declaring a major.
But in reality, the space is a comprehensive resource for students of all class years and disciplines who need additional assistance.
"On the face, I do academic advising. Peel down some layers and it's a big role in validating and saying that what these students are experiencing may be scary because you've never had this much agency in your education before," said Austin Beiermann '18, one of the Center's Student Success Advisors. "It's OK to embrace that."
"I think what's awesome about the job is that no student is exactly the same," said Adrian Milanio '18, another of the Center's advisors. "All students have different strengths and circumstances, and it's up to you to figure out what the best approach is, because sometimes you need to take a step back."
Switching from the more traditional advising structures of the Ramstad offices to the open floor plan and communal spaces of the library have helped break down walls between the advisors and their students, building better relationships and trust. Removed from the confines of a cubicle, advisors become more approachable. Beiermann estimates that casual interactions with his students have doubled or tripled since the move.
"I'm out here, a student I've seen or met with will walk by, and they'll come say 'Hi.' Students are always here, like 7, 8, 9 p.m., still using this space (to study)," Beiermann said. "I have a better feeling of the pulse of how my students are doing, because I see them more. I'm more functionally visible."
Partnerships with related campus programs is also part of the Center's offerings. For example, the Student Care Network — an online case-management system designed to connect vulnerable students to resources, help them navigate higher education and bolster care for Lutes — is designed to connect a student with a tutor in the Center after the student fails a test, rather than waiting until the same student fails a class.
There's another component in the military outreach offices in the Admin building, connecting veterans to peers, professional development and other resources. Next year, transfer students with less than 30 credits will be assigned a Student Success Advisor here. It's a seamless meshing of campus tools under the community umbrella of student success.
"I enjoy walking alongside students throughout their journey," Milanio said.
For Matthew Jugovic '22, a first-year student working on switching his major, the Center has been a source of support and wise counsel as he navigates adding a communication minor to his course load. He's seen an advisor six times, sometimes on consecutive days as he figures out his path forward.
"I really enjoyed it because it has helped me to traverse the roadblocks I've faced in my education … trying to choose my courses, what'll fit my requirements for a major or minor," he said. "The Center is always very welcoming. It makes you feel very at home — and I'd say it's indicative of the university, too."