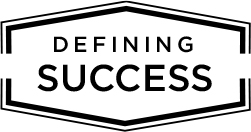 Drop by drop, the lesson comes into focus for this classroom full of fifth-graders.
Jimmy Aung '19, a PLU biology major, and his teaching partner, Jamie Escobar '19, also a biology major, lead the students at Four Heroes Elementary in Lakewood, WA through a science lab experiment.
Grasping pipettes and syringes, students measure out precise amounts of water in proportions that represent Earth's water resources. A small plastic bottle with 100 milliliters of water represents all the water on the planet, while increasingly smaller amounts measured into other bottles stand for salt water, fresh water and other categories. By the time students measure the proportion of Earth's water found in the air and soil, their bottles contains only a tiny, nearly undetectable drop.
"It's so little, right?" Aung says to a puzzled girl.
The lesson Aung and Escobar are teaching is part of a pilot project launched this year by PLU's Division of Natural Sciences and the School of Education and Kinesiology.
Funded by a $71,000 Robert Noyce Teacher Scholarship grant from the National Science Foundation, the project seeks to encourage talented STEM (Science, Technology, Engineering and Mathematics) majors to become K-12 mathematics and science teachers. There's a national shortage of these educators, especially in schools with high-needs student populations.
"I like biology, and I also like being with children," Aung said. "This is a great way to get teaching experience – something I might like to explore after graduation."
"I'm still exploring different careers and I also enjoy working with children," added Escobar. She mentioned her interests to her faculty adviser, Shannon Seidel, assistant professor of biology. Seidel introduced Escobar to the Noyce program.
This year's program dispatched PLU students to five area elementary and middle schools through a service learning science education course. The cross-disciplinary faculty group plans to apply for a second, larger grant to support the next phase of the project, which could include student scholarships or stipends.
"This would strengthen our collaboration and would provide more opportunities for our students to do the exciting work they started this year, in collaboration with our school district partners," Seidel said.
Wendy Gardiner, the Jolita Hyland Benson endowed chair in elementary education, helped to create a multicultural STEM lending library for students in partner schools. The books — multiple copies of 56 different titles — feature women, people of color and other historically marginalized people in STEM fields.
Gardiner included books that are high-quality, with accurate content, that can be checked out by PLU student scientists for use in partner schools.
If you don't see people who look like you, with similar backgrounds and experiences, it's hard to envision this being a path for you.
Partners include Lakewood-based Clover Park School District, Parkland-based Franklin Pierce School District and Tacoma Public Schools. Five two-person teams of PLU science students plan lessons with classroom teachers.
The project exposes the younger kids to a type of science instruction that busy classroom teachers might not otherwise have time to deliver, said Four Heroes teacher Britni Proudman.
"It gets students excited about science," Proudman said.
Ksenija Simic-Muller, associate professor of mathematics, said the project creates "a lot of joy for both the PLU scientists and the fifth-through-eighth grade students, both in doing science together and in getting to know each other."